May is traditionally a fallow period for opera in New York, closing down about the same time the Met shuts its doors the first week of the month. But this year, the season has expanded through May into June courtesy of the New York Opera Fest, during which over 20 New York City-based companies put on events in both traditional and nontraditional spaces.
If the first weeks' presentations seem more remarkable for good intentions than for polished results, there's still plenty to enjoy.
For instance, Regina Opera has been around for more than 40 years, but being out in the wilds of Brooklyn (straddling the border between Borough Park and Dyker Heights), the company's solidly traditional work has been off most operaphiles' radar until now.
In fact, "traditional" may be too mild a word for Regina's approach to Manon Lescaut: This is opera as it was done from the 1930s to the 1950s, faded backdrops and dusty trellises, rumpled brocades and frizzy wigs.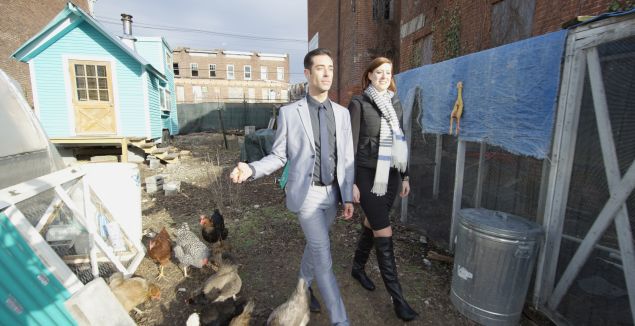 And yet you can't fault the Regina crew for sincerity. Unlike the hacks who brought this same title to the Met stage earlier this season, everyone here seems to believe in this lurid and elliptical adaptation of the Abbé Prévost novel about obsessive love in Louis XV's France.
The belief extends to musical values. A pickup orchestra under the baton of Gregory Ortega frankly struggles with the complex score, at worst making a hash of the lush Act 3 prelude. But in the leading singers' arias and especially the extended duets of the second and fourth acts, Mr. Ortega organized deft rubati that gave these scenes an irresistibly lively pulse.
At the May 15 performance, the Manon, Zhanna Alkhazova, flaunted a cool, silvery soprano with a high C whose poise Anna Netrebko might envy. What's more, she made the unlikely "love at first sight" plot point in the first act utterly believable with the sort of beguiling flashing glances one reads about but seldom sees outside of an Ava Gardner film.
If the first weeks' presentations seem more remarkable for good intentions than for polished results, there's still plenty to enjoy.
As her lover Des Grieux, tenor Benjamin Sloman was beefy both in physique and voice, ringing and virile in the character's big self-pitying moments like "Guardate! Pazzo son!"
Healthy-voiced baritone Andrew Cummings built an intriguing character out of the cipher Puccini and his gaggle of librettists made of Manon's brother, here more a preening jock than the traditional shifty-eyed schemer. Though he didn't have much in the way of voice, bass John Schenkel was as perfect a sugar daddy Geronte as I can imagine, twitching uncomfortably in his finery and standing head and shoulders shorter than his mistress.
I wish stage director Linda Lehr had dispensed with some of the fussy, unconvincing production elements, but she is to be commended for injecting a sense of concentrated stillness into all her performers.
Thus far the festival has not done quite so well by contemporary opera, in particular in New York Opera Alliance's trio of one-acts done at Hunter College on May 18. Two curtain-raisers, Rapture by David Wolfson and The Sacred Wood by Richard Burke, played like failed pitches for New Yorker short stories, but the main event, At the Statue of Venus by A-listers Jake Heggie and Terrence McNally, astonished with its sheer clunkiness.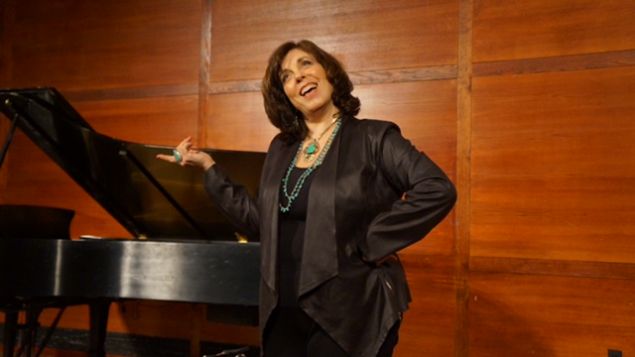 After a good deal of aimless nattering, a woman waiting for a blind date in a museum (the worn-voiced but game soprano Susan Gonzalez) launches into an aria recalling her childhood that is so nakedly derivative of Knoxville: Summer of 1915 that I'm surprised that the estates of Samuel Barber and James Agee haven't already filed a cease and desist. The broader question here, of course, is why anyone in 2016 is still writing in the style of half a century ago.
More up to date was the video opera Adam's Run by Ruby Fulton and Baynard Woods presented May 21 at the Actor's Fund Arts Center. The hour-long work curiously has in common with Dog Days (heard during last winter's Prototype Festival) a setting in a dystopic future. But the treatment of this piece is fatally stilted with incomprehensibly angular vocal lines draped randomly over minimalist ostinatos.
The one interesting effect here was a sort of reverse lip-syncing with live singers providing the vocals for on screen characters. But the aural presence and physical ease of these performers only made me wonder why the whole piece couldn't have been done in real time.
The festival continues into June, offering potential rewards for the opera fan with a gambling spirit.