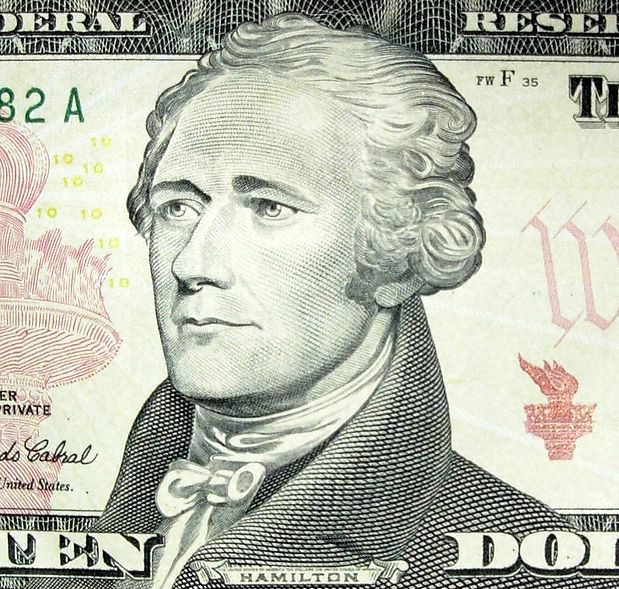 New York museum to celebrate "Summer of Hamilton." Hamilton is Broadway's biggest show in years, and now the New-York Historical Society is getting in on that action. The museum is celebrating the man who inspired the surprise hit with an exhibition dedicated to famous treasury secretary. The show will feature art, artifacts, and even love letters written by the one and only Alexander Hamilton.
Does sharing art on social media raise property values? Yes, according to a recently published paper in the science journal Royal Society Open Science. The study searched photo-sharing sites like Flickr for images geotagged "art" and compared the locations to property value maps. Findings indicated that areas with more shared images of art happened to also be more expensive.
Tracey Emin didn't want to be famous, it just happened that way. Ms. Emin, whose work is currently on view in a new show at Lehmann Maupin Gallery, bemoans her fate as an art world celebrity. "It's really funny because I dream of being obscure. I fantasize about it…It's been kind of a hindrance for me—the popularity thing, or the mainstream thing, whatever—for years," Ms. Emin told Artnews.
Museum for break-ups to open in Hollywood. The Museum of Broken Relationships first opened in Croatia in 2010, and now organizers plan to open a second location in Los Angeles. The museum will feature artifacts from doomed love affairs, such as stained T-shirts and even an axe used to destroy the furniture of a cheating lover.
Artist's David Bowie tribute destroyed a second time, possibly by Justin Bieber fans. John Bulley's portrait of late entertainer David Bowie, installed inside a red phone box in Southend, England, had to be restored after it was damaged by vandals twice. "They've actually trashed it. They've broken all the glass. I suspect that they are Justin Bieber fans and don't like Bowie," Mr. Bulley told Echo News.
George Washington University cuts former Corcoran staffers. When GW absorbed the Corcoran School of Art and Design it also agreed to take its faculty on one-year contracts. But now, GW has decided it will not renew the contracts of ten former Corcoran staff, but plans to renew nine others for three years.
Market for colored stones is bigger than ever. Sotheby's set a new world record for the highest total for a jewelry sale when its May 17 Geneva evening auction totaled $175.1 million. The sale's top lot, a 15.38 carat pink diamond, also became the most expensive stone of its kind, selling for $31.6 million.