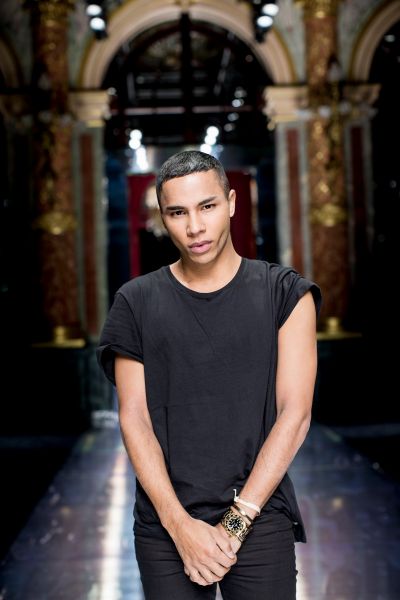 He's BFF's with the Kardashian klan, he takes a killer selfie, and he's guiding the Balmain brand with a creative vision that is far beyond his 30 years. Needless to say, Olivier Rousteing has a lot going for him, and he's talented to boot.
But did we mention that he really knows how to take the perfect selfie? Thanks to pictures that place Mr. Rousteing's chiseled cheekbones and envy-inducing pout, alongside the supermodels of the moment, his Instagram account has 3 million followers and counting. So when Mr. Rousteing was in town to celebrate the opening of the first Balmain flagship in New York, the Observer had just one question: Where is the best place in the shop to take a selfie?
"I actually discovered that today," he said, perched on a plush orange couch in the back of the store. "It's next to the black wall and the statue. I was looking for the right lighting, because I had never taken a selfie in this store! So I took a selfie there and realized it was the spot."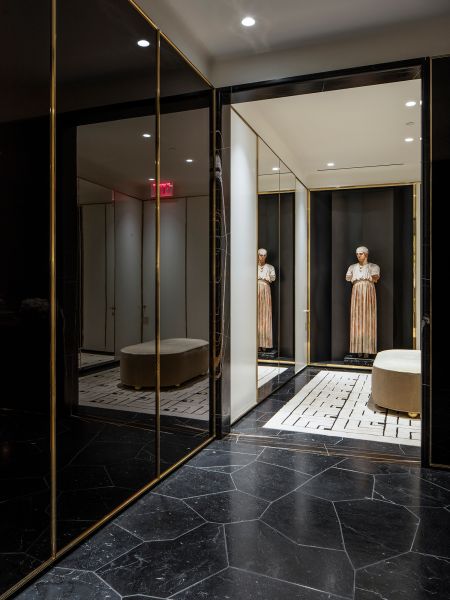 See right there, between the black wall and the statue? That's where the selfie magic happens.
That's not all the knowledge Mr. Rousteing imparted upon us. He also shared his tips on taking the perfect selfie: "Suck your cheeks in, give a bit of profile, keep your phone high and it will work!"
He also knows when his followers will be obsessed with his posts. He explained: "I know my chickens, so I know when a post is right and when it's wrong. Usually, what they love is what I love as well, so it's pretty easy." Yes, Olivier Rousteing uses the word chicken to describe his social media followers.