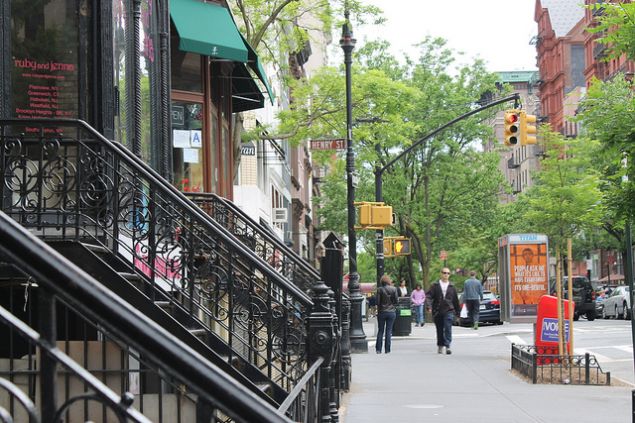 Brooklyn Heights residents are blaming the basketball courts on Pier 2, which has repeatedly been shut down recently because of fighting, for attracting rowdy teenagers to Brooklyn Bridge Park, Gothamist reports. But while there were issues with some violence, there definitely seems to be a racial element to local residents' opposition to the courts, which they've suggested be replaced by more grass or miniature golf. "When people say the solution here is to get rid of the basketball courts, which seems to me to be code for, 'We should make the park unattractive for certain demographics,' " CB 2 District Manager Rob Perris told the site.
Speaking of inclusion, or lack thereof, Paris has declared war on ghettos for the rich, according to CityLab, and will put a portion of its new affordable housing in the wealthiest neighborhoods.
Sleepy Hollow, meanwhile, is embracing a mega-development along the river that will bring 1,177 units of housing, more than 200,000 square feet of commercial space and a 140-room hotel, according to The New York Times. They note that the town has craved tax revenue since the closing of the GM plant in 1996.
Councilman Carlos Menchaca is blocking a bid to open a nursing home in a flood-prone area of Red Hook, arguing that Oxford Nursing Home's proposal for a 200-bed facility at 141 Conover Street is too risky, Crain's reports.
The head of NYCLASS is peeved that Mayor Bill de Blasio has failed to carry through with the unpopular horse carriage ban that fizzled out for lack of City Council support, The New York Daily News reports. The feds are currently looking into donations that NYCLASS made to Bill de Blasio's campaign.
And in the wake of the scandal over the lifting of the Rivington House deed restrictions that allowed the healthcare facility to become luxury condos, de Blasio says that all future deed changes will need to be approved by him, The Wall Street Journal reports.
For most of its length, Atlantic Avenue is a street you try to get away from as soon as possible, but developer Boaz Gilad is betting that he can find 25 people who will commit to lingering for a considerable period of time at his new Clinton Hill residential building, for which Yimby has the renderings.