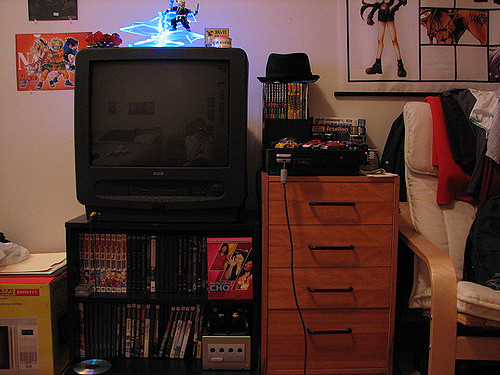 New Yorkers may like to talk about decluttering, but really we're filling up storage lockers with our stuff, The Wall Street Journal reports. Self-storage companies are enthused about the expansion possibilities in New York City, where a combination of cramped apartments and frequent moves provides a ready customer base.
More details have come out on the Brooklyn Strand (not a bookstore), the Mayor's office-backed plan for Downtown Brooklyn, envisioned by a consortium of groups and backed by the mayor's office that would "connect Downtown Brooklyn to its waterfront through a reimagined series of disconnected parks, plazas, and greenways—spanning more than 40 acres of publicly-owned land." The main, takeaway, according to Gothamist, is that "it would make much of Downtown Brooklyn far more accessible to non-motorists by widening sidewalks, creating pedestrian plazas, and adding more bike lanes." Yet to be released: cost estimates.
Costs of living alone in New York, meanwhile, are high. Which may explain why 30 percent of New York area millennials (24-34 years old) are living with their parents, according to a new poll from Zillow, as reported in Real Estate Weekly.
Some of the proceeds of Joseph Chetrit's Flatotel condo conversion at 135 W. 52nd Street will be held amidst allegations that the money was laundered from Kazakhstan, according to Crain's. "The $10.5 million that will be collected by the court monitor is a part of a larger dispute centered around the project. It involves a bank called BTA, the city of Almaty, Kazakhstan, where the financial institution is based, and two investors who the city and bank have accused of stealing money and using it to invest in Chetrit's project."b
The city and Four Freedoms Park are at an impasse over the accessibility of the project, particularly a 60-foot sunken terrace where wheelchairs cannot go, according to The New York Times. Board members insist that the sunken terrace "was a design device created to enhance the views from an open-air enclosure known as the Room, and that those views could be enjoyed by anyone in a wheelchair or motor scooter," but the city insists the space be made accessible and is withholding a certificate of occupancy and hundreds of thousands of dollars in funding.
In other parks news, as the last section of Governor's Island nears completion, Leslie Koch, the president and chief executive of the trust, has announced that she's stepping down, according to The New York Times.
Left-leaning activist group New York Communities for Change is vowing to punish City Councilman Rafael Espinal for backing the East New York rezoning, according to Crain's. Mr. Espinal, meanwhile, has accused the group of "playing politics."
Brooklynites are flocking to the North Fork of Long Island, which lacks the Atlantic Ocean beaches of the Hamptons, but offers cheaper prices, as Kings County once did, The New York Times reports. "Brooklynites get the North Fork, period," declared one broker.