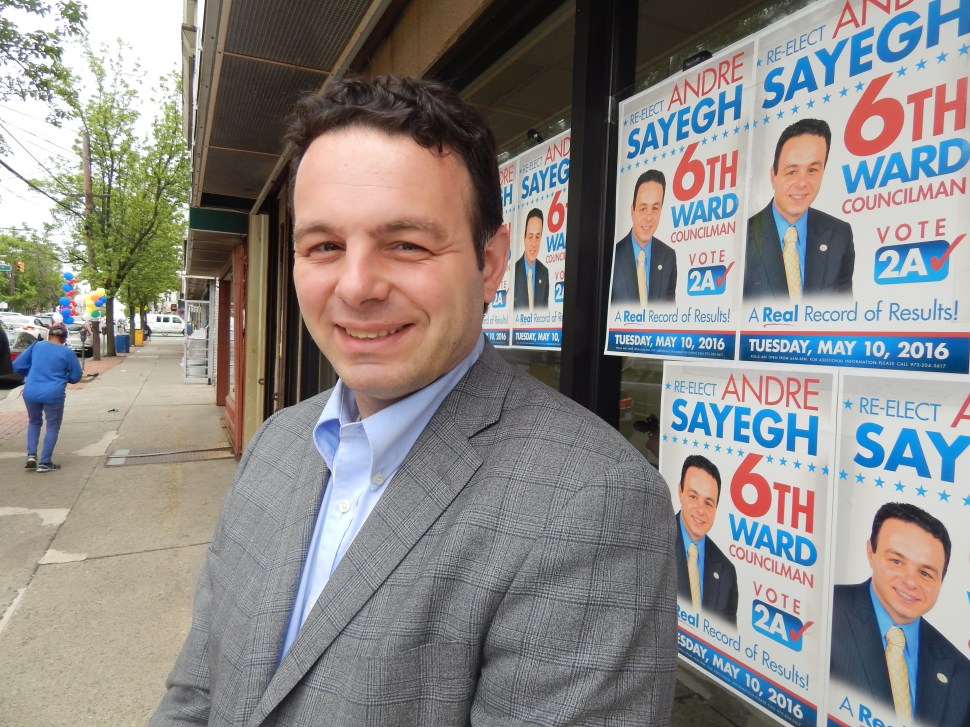 PATERSON – It's his toughest ward election in eight years.
He knows it.
Everyone knows it.
"Dirty tricks by City Hall," grunted a man behind the wheel of an SUV as he pulled past Ward 6 Councilman Andre Sayeygh's 21st Avenue headquarters in the heart of the 6th's business district.
The driver was referring to the city's decision today to close 20th Avenue, near School 24, an Election Day polling station. The maneuver had Mayor Jose "Joey" Torres machinations all over it, by the reckoning of Sayegh's closest allies, who this afternoon were in full-bore GOTV mode.
Sayegh ran against Torres twice, in 2010 and 2014, both times offending the city's chief executive. No it's payback time for Torres, as his operatives hover in the vicinity of Sayegh's challenger, Al Abdel-aziz in what insiders say looks like a pick-'em contest.
"If he loses," someone told PolitickerNj, referring to the constantly moving Sayegh, "it's because of Election Day antics."
But the candidate projected confidence in the face of 11th hour shenanigans, pointing to his longtime record of constituent service here in the 6th Ward.
"We're going to go hit doors," said the councilman, with less than five hours left, a stack of lit under an arm as he sprang for the door and the street.