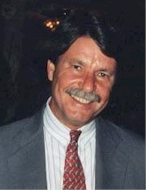 As if it weren't already messy enough, Phil Murphy hadn't been in the 2017 gubernatorial contest a week yet when a source snidely pointed PolitickerNJ in the direction of longtime Trenton insider Michael Murphy. "He's interested in running for governor," the source said.
An attorney, lobbyist and co-founder of Impact NJ, Murphy ran for governor in the 1997 Democratic Primary, losing to Jim McGreevey.
The source suggested that by running this time with Phil Murphy already in the contest, Michael Murphy could hitch himself to $10 million dollars' worth of free publicity and snooze for the remainder of the primary season.
Michael Murphy could not be reached for comment, but a source close to him said he doesn't suspect the former gubernatorial candidate has any interest in kick-starting another campaign for governor, laughing off the name-muddying effort as creative but probably inaccurate.
"Vote for the Murphy you know," the source volunteered as a campaign slogan for Michael Murphy.