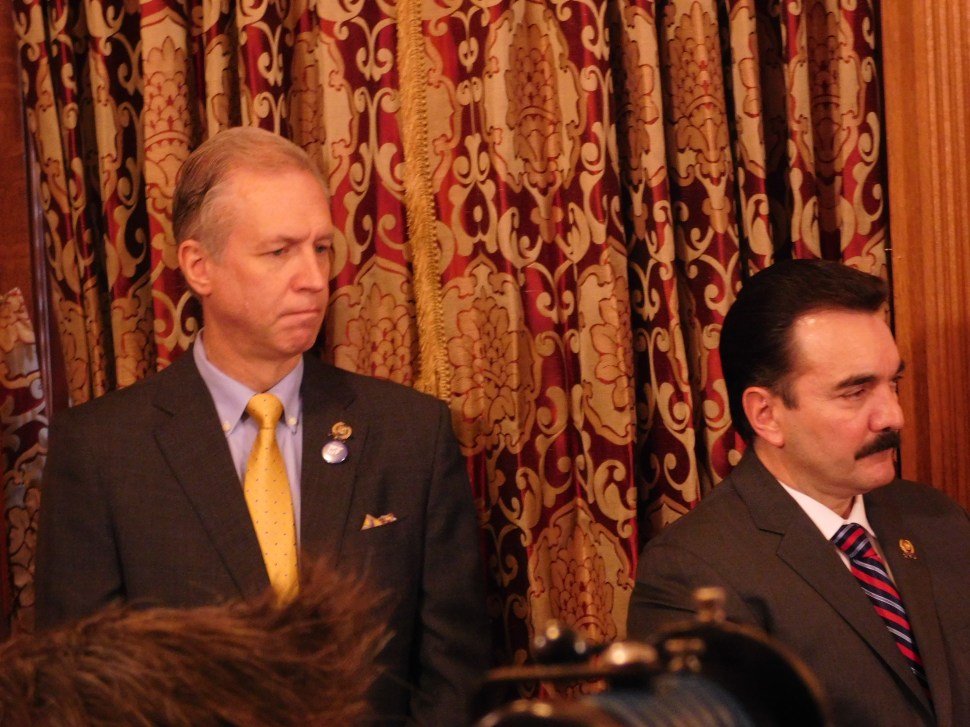 The Atlantic City bill authored by Speaker Vincent Prieto appeared to be in jeopardy this morning with the circulated news that several lawmakers whom the speaker expected to vote for his bill will not be in attendance for today's session.
Assemblyman Jim Kennedy was out (foot surgery), sources said; and so was Assemblywoman L. Grace Spencer (family illness). Assemblyman John Wisniewski was in the hospital with a sick father, he told PolitickerNJ, but expected to be in Trenton "if he could make it in time" for a vote.
Heading toward a scheduled 11 a.m. vote on the most contentious issue in years at the state capitol, Prieto's allies discussed the possibility that he would examine his options and, if possible, deploy state troopers to collect the absent assembly people. A Trenton  source said the trooper rule, however, was not applicable here unless the speaker could not put together a quorum.
There remained a question about whether Assemblyman Chris Brown had been able to summon five more Republican votes to offset expected 11th hour losses on the Democratic side and get to the required 41, but sources doubted he had enough to help the speaker's bill.