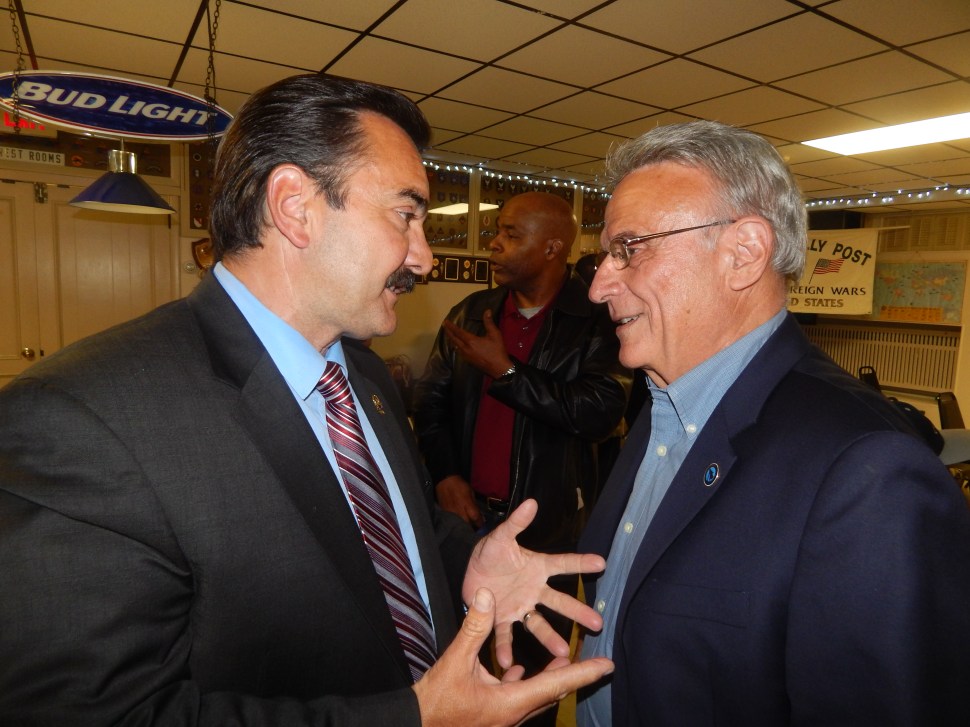 Fewer than ten key members of the assembly this morning headed into closed-door talks at the Statehouse with Assembly Speaker Vincent Prieto to determine a way forward on the Atlantic City crisis.
Prieto last Thursday failed to summon the requisite votes to pass his bill and this morning sought to apprise members of his latest communications with Senate President Steve Sweeney (D-3).
"We're still compromising," a source told PolitickerNJ as the meeting got underway.
More later.
A source close to the action said he anticipates the assembly to reach an agreement with the senate president today.