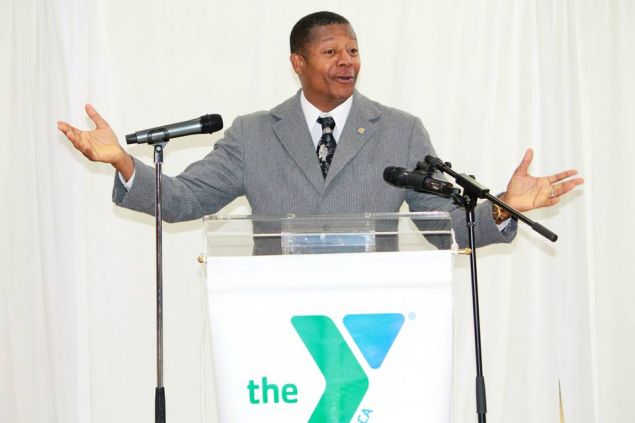 The Queens Democratic Party has gone to war with State Senator James Sanders—who briefly flirted with challenging long-sitting Congressman Gregory Meeks.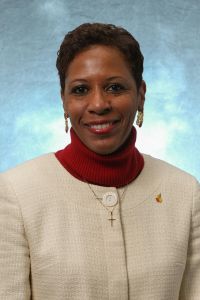 The county machine, headed by Congressman Joseph Crowley, today announced it was backing local community board chairwoman Adrienne Adams in her bid to unseat Mr. Sanders in the September Democratic primary. The state senator, who deposed the disgraced Shirley Huntley from the southeast Queens seat in 2012, filed paperwork to challenge Mr. Meeks late last year before dropping out of the race a few months ago.
"Queens has some of the most dedicated public servants in New York State," Ms. Adams said in a statement to the Observer. "I'm excited to bring that level of dedication and integrity to the communities of Southeast Queens and the Rockaways. Together, we will improve our schools, create good jobs and make sure our streets are safe."
Mr. Meeks personally bestowed his support upon Ms. Adams in the same announcement.
"With gridlock at every level of government from Washington, D.C. to Albany, we need strong leaders we can work together with to deliver for our communities. That's why leaders from across Queens came together today in support of Adrienne Adams' candidacy," Mr. Meeks said. "Adrienne has a proven record of building consensus and working together to improve the quality of life for her constituents and we're going to work hard to make sure she's our newest State Senator from Queens."
In Washington, D.C., Mr. Meeks is known as one of the few Democratic backers of the Trans Pacific Partnership, a massive trade deal that President Barack Obama hopes to pass before the end of his term. Mr. Sanders, on the other hand, is aligned with several unions opposed to the TPP and had apparently hoped to capitalize on their discontent to defeat Mr. Meeks, who has served for nearly two decades.
Ms. Adams is also a member of the 23,000-strong Greater Allen African Methodist Episcopal Cathedral, over which the Rev. Floyd Flake presides. Mr. Flake held Mr. Meeks' seat from 1987 until 1997, and was the current congressman's mentor—and has also endorsed Ms. Adams.
Mr. Flake's large congregation has made him a political power broker in predominantly black southeast Queens, and he has something of an alliance with Mr. Crowley, though the two men have backed rival candidates in the past.
Mr. Sanders did not immediately respond to requests for comment.