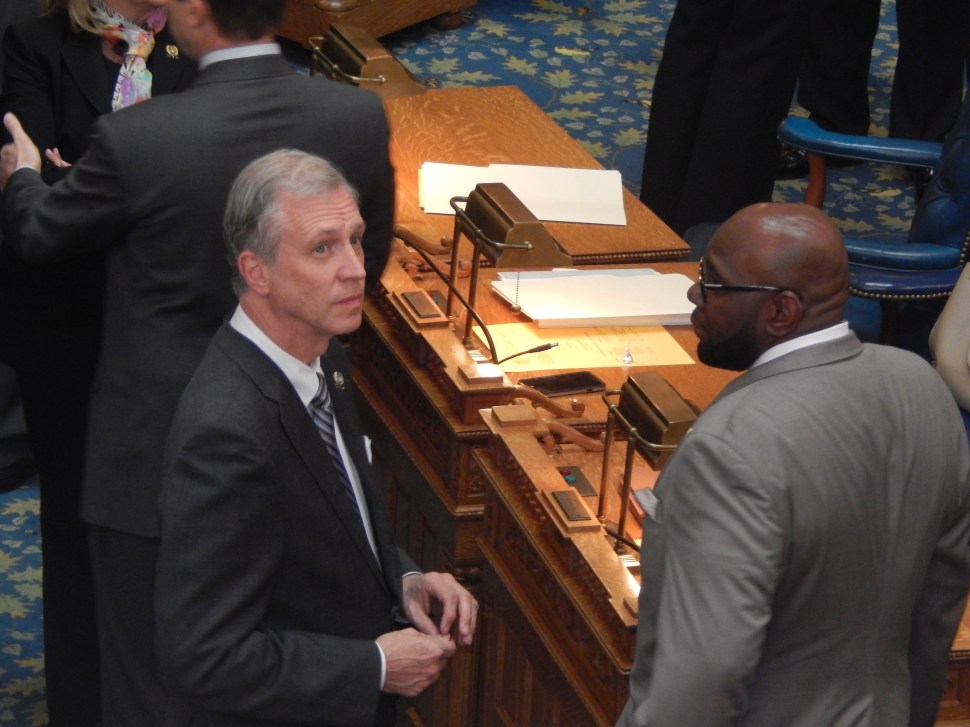 TRENTON – As lawmakers shambled out onto the floor of the General Assembly, word circulated that Senate President Steve Sweeney and Speaker Vincent Prieto would convene Friday to discuss some kind of Atlantic City compromise.
"I don't know what Speaker Prieto is talking about," said Sweeney. "There is no meeting planned for tomorrow to discuss any legislation related to Atlantic City."
Another question remained about whether Prieto would post his own Atlantic City bill this afternoon amid doubts concerning the speaker's ability at this point to summon the required 41 votes to pass his Atlantic City bill.
The smart money said no.
"This is just so stupid," a Sweeney ally groaned in the hall.
Even right up to the hour of a scheduled vote on the bill sources close to the speaker insisted he was trying to peel a Republican or two to make a majority.
But it looked like a rim shot at the buzzer for Prieto.