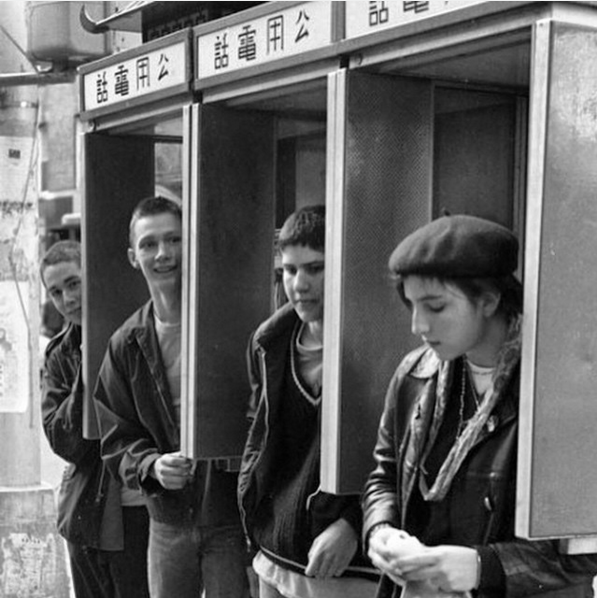 John Berry gave the Beastie Boys a pedigree.
At least that's what I thought in 1981. In October of that year, two exceedingly young, polite and vaguely jittery young men visited me in my room in the B-Wing of an NYU dormitory, the Weinstein Center For Student Living. Adam Yauch and Mike Diamond, the bony and short-haired specters who sat on my bed, were barely 17, and they wanted some advice for their new band.
Their guitarist was John Berry, who I had known as the vocalist and frontman for Even Worse, a lovable local pop punk band. John was also an active presence in the clutch of sloping and smoky bars, flaking and cave-like clubs, and cracked sidewalks clustered around Tompkins Square Park. Here, circa 1980/81, shabby and ecstatic teenagers were gathering to create an art and punk scene they could call their own.
A lot of these kids were in bands, and the music that they played wasn't quite yet hardcore (it certainly lacked the knuckle-headed matte gloss of brutality that later subsumed hardcore's reputation); rather, what they were creating felt more like it was all part of a severely downscale art scene, full of very young artists who could barely afford a pack of cigarettes, much less paintbrushes. It was as if these pale and ashy children lived on the gristle of spirit alone, some so thin they appeared to be held up solely by doorways, dirt and tightly laced boots.
Listen, they owned Avenue A, and you should have seen it. It was beautiful, all faded pastels and shellacked-high hair and rat-like men with huge artists' hearts and smart art girls in long white shirts over fishnets, everyone holding bagged beer and smoking, always smoking.
A few headlines this weekend said something to the effect that "the founding member of the famous hip-hop group had died" or something similar, and yes, John was the founding member of the Beastie Boys; but the Beastie Boys he launched, the band he was the elder statesman and definitive cool cat of, was a herky jerky chipmunky classic punk (kind of) hardcore (sort-of) free minded hysterical music collective who sounded like the Minutemen imitating the Buzzcocks imitating a Playskool version of Minor Threat.
[youtube https://www.youtube.com/watch?v=bGrQg96mdcE&w=560&h=315]
Shit, John was OUT of the band long before the "H" in the hip-hop in the Beastie Boys story was written, so to lump John Berry and his achievements in with the "hip hop" Beastie Boys (as utterly genius and immortal as that band was) is to diminish the social and creative joys of the scene John Berry, Mike Diamond, Adam Yauch and Kate Shellenbach were part of.
In the free-thinking world of Avenue A '80/'81, you collected all these amazing experiences; you found them and hoarded them and shared them, like roaches crawling around in the kitchen of a crumbling Eldridge Street apartment, hauling away bread crumbs and salt. These experiences were, somehow, going to help you tell a great story, or help you make a great record or a great painting or a great splash of a logo on the back of a desiccated leather jacket.
Anything and everything was possible and the arrow of every possibility pointed to art. Your life and your struggle to survive (or, in some cases, the struggle to make a break from your suburban past) all came out as art. It's this terrarium of the free minds that made it possible, two or three years later, for the Berry-less Beasties to recreate themselves as the hip hoppable heroes who married the deeply disenfranchised sounds of Avenue A and Flatbush Avenue, in the process teaching America's College Football HamHeads more about race relations than 10,000 hours of class time about Lincoln.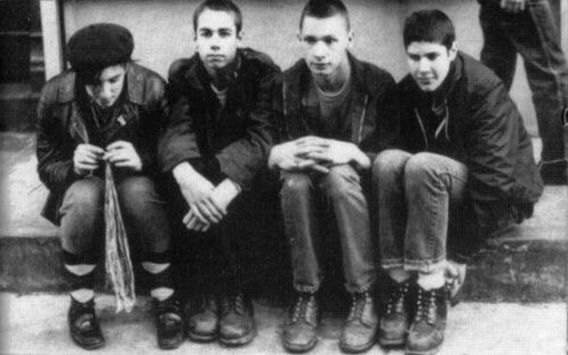 So call John Berry what he was: a punk rocker who formed a band that had both freedom and ridiculousness built in to its foundation, because that's what the best of the acne'd suburban expats and urban slummers and skin poppers you found slugging Olde English out of paper bags on Avenue A in 19 freaking 80 stood for, pal (spell "Ha Ha Ha" with anarchy signs for the A's and you'll get the idea).
He may never have dreamed what the Beasties would become, not if he had assigned a dream to every crack on every sidewalk that circled Tompkins Square, but he built the machine to expand, and to explore everything that made its creators smile and laugh.
Oh, and what advice did I give to those two suede-headed teenagers, all knees and elbows, who were sitting in my dorm room?
Most importantly, I said, play a damn gig in a real club (until then, the band had only played at parties and open rehearsals). I explained that if you see your name in an ad, you know you have to get your shit together and show up; it'll make this thing SERIOUS to you in a way these party gigs can't.
[youtube https://www.youtube.com/watch?v=y43EHVl-MbU&w=420&h=315]
I volunteered to call a club. There was a strange little joint on the southeast corner of Sixth Avenue and 9th Street called the Playroom. It was a small but high-ceilinged room with a few massive and unfortunately placed pillars obstructing visibility from nearly every angle.
I wrangled a gig for the band, third on the bill behind Bad Brains and Reagan Youth. So a few weeks later, Adam, Mike, Kate and John Berry climbed on stage—it was an unusually high stage—and Mike Diamond stepped to the microphone and announced, "We are the Beastie Boys, and Timmy Sommer doesn't believe we exist."
John Berry was a prince of punks, a king of Avenue A, a Lord of the Shire Tompkins, he was wide-eyed and charismatic and believed in beautiful, ludicrous art and he made a loud noise and he changed the world in ways so very, very few could ever hope to equal.
Safe journeys, John Berry.