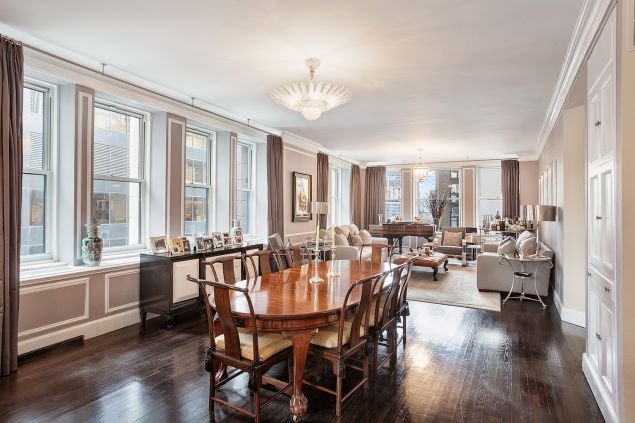 The recent rainy day that the Observer visited 55 Liberty Street created a rather gloomy atmosphere outside that somehow did not permeate the walls of the 15th-floor co-op we stood in.
"On a gray day, you still get so much light here," Douglas Elliman broker Ian Lefkowitz declared, and indeed, the 15 windows in the oversized living room alone virtually illuminated the 4,850-square-foot space.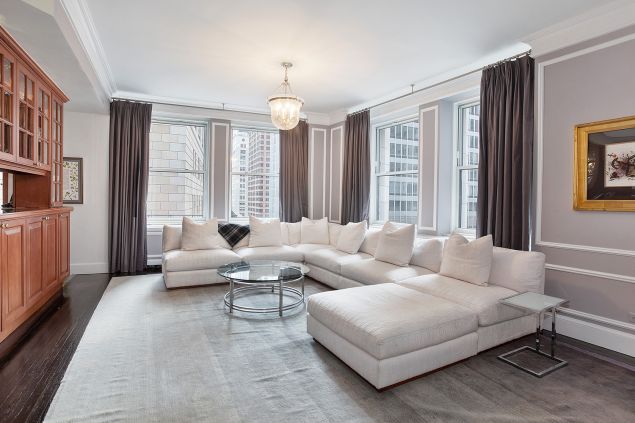 The ebony-stained oak floors of the living area morphed to marble in the open kitchen, with granite countertops and a center island.
"People don't realize there's a lot of history here," Mr. Lefkowitz, who is sharing the $8 million listing with Darren Sukenik, pointed out. "This used to be the Sinclair Oil Building—before that, Teddy Roosevelt had a law office here!"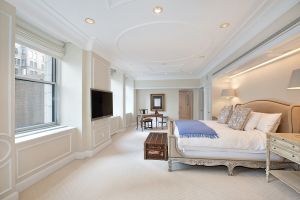 "You get a lot of character," Mr. Lefkowitz continued as we entered the expansive master suite, with its hand-carved white wood ceiling moldings. An enormous dressing room led to one of the two full marble baths that flanked the bedroom.
On the other side of the foyer was the two-bedroom children's wing featuring a playroom brimming with toys including a child's Ferrari and a mini-motorcycle.
"It's for people that don't want that cookie-cutter type of thing," Mr. Lefkowitz said as we walked up a carpeted staircase that led to a "full guest suite," complete with a kitchen, full bathroom and wood-burning fireplace. "It's great for family coming in, or for the help," Mr. Lefkowitz opined, "and there's a separate entrance, so the person can come and go as they please."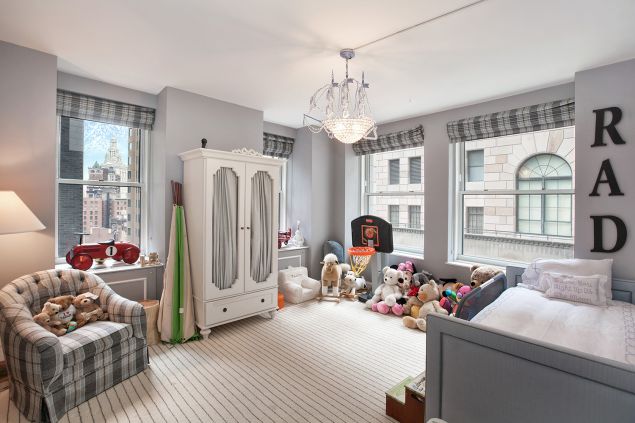 "That's a full bouncy house that fits in here," Mr. Lefkowitz added as he pointed to the deflated contraption on the floor.
"Honestly," Mr. Lefkowitz told us, "I don't know another apartment in Manhattan where your son can drive his toy Ferrari around."