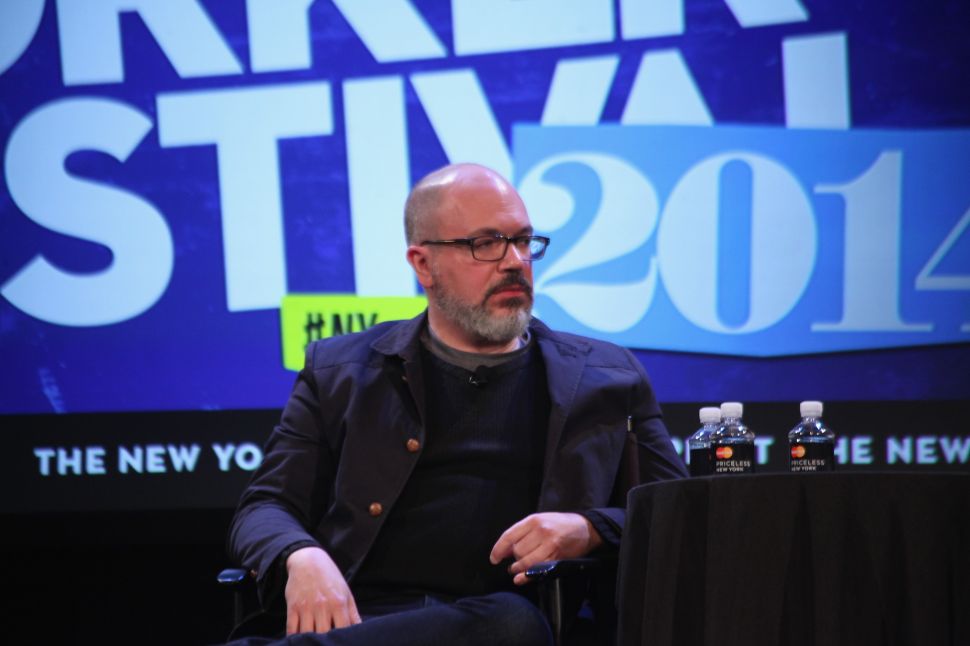 Former New Yorker music critic Sasha Frere-Jones resigned from The Los Angeles Times, where he has been a cultural critic since last July, after accusations that he attempted to expense a $5,000 bill from a strip club, The Wrap reported.
When the paper discovered that the expense was incurred at a strip club, according to The Wrap, Mr. Frere-Jones explained that it was for a story he was writing about a rapper. But representatives for the rapper said that there had been no interview.
Sure, there were other issues that contributed to Mr. Frere-Jones departure, besides trying to expense a bill at pricey strip club. There was a junket to Joshua Tree, sponsored by Dom Pérignon, that Mr. Frere-Jones had accepted but backed out of at the last minute. There was a lack of editorial output that rankled others in the newsroom.
But the main question that The Wrap's report raised is how, exactly, does one spend $5,000 at a strip club—and have receipts to for it? Luckily, there's a 2011 Reddit post with that posed that exact question. Apparently, it's not hard!
"Depending on where it was, $5000 is remarkably easy to be rung up by a group of gentleman making poor decisions," one Reddit user explained. "As long as it's a reasonably large city, the strip club will offer things like overpriced bottles of champagne at several hundred bottles a pop, VIP rooms with hourly rates anywhere from 100$-300$ [sic] or more per girl, one girl per man minimum, etc. Several guys, several hours, see how these add up?"
Still, trying to get your employer to pay for it—especially when you work for a newspaper that, like many, has been dealing with a dwindling budget—well, that's a bold move.