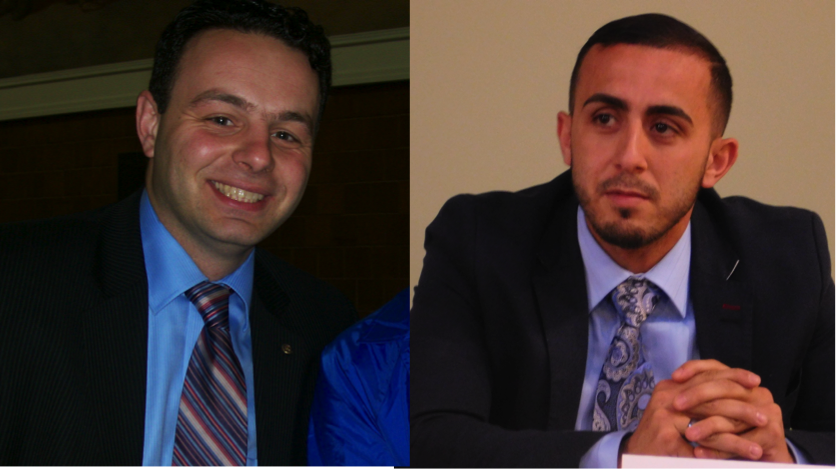 Paterson's Ward 6 Councilman Andre Sayegh released a statement on Monday afternoon claiming that his challenger Al Abdelaziz had potentially committed vote by mail fraud.
Along with Sayegh's statement, he included two sworn statements made before the Superintendent of Elections from Paterson residents Wendy Arvelo and Osvaldo Santiago claiming that either they or their family member had someone complete mail in ballots without the resident's input. Santiago also claims that he later received a thank you note from Abdelaziz thanking him for his vote.
Arvelo's statement read: "The man entered my sister's home and proceeded to complete the mail in ballot for my sister, selecting the candidates, without any input from her; my sister later told me that the man filled in the circle next to candidate next to candidate Al Abedalaziz for council."
Santiago's sworn statement read: "My mail in ballot was signed by me, however I did not fill it out or vote on the ballot.  It was picked up from my house by an unknown individual.  Later on I received a thank you letter from the candidate Alaa Abedelaziz thanking me for my vote.  I had no intention nor did I actually vote for Alaa Abdelaziz."
While Sayegh is now calling for Abdelaziz to explain the issue, Abdelaziz said that he is also concerned about the allegations.
"These allegations are very concerning," said a statement from the Abdelaziz campaign. "Many vote-by-mail applicants were sent a piece of literature along with a note asking them to vote for Al, as did hundreds of newly registered voters and undecideds. At no time did anyone receive a 'thank you' letter from our campaign for voting by mail – as no one has the ability to see who voted for whom. If someone acted outside of that scope, it was not under the direction of our campaign. We are just as concerned about MIB irregularities, as there is a large number of MIBs from two 6th Ward buildings, one of which has a polling location inside."