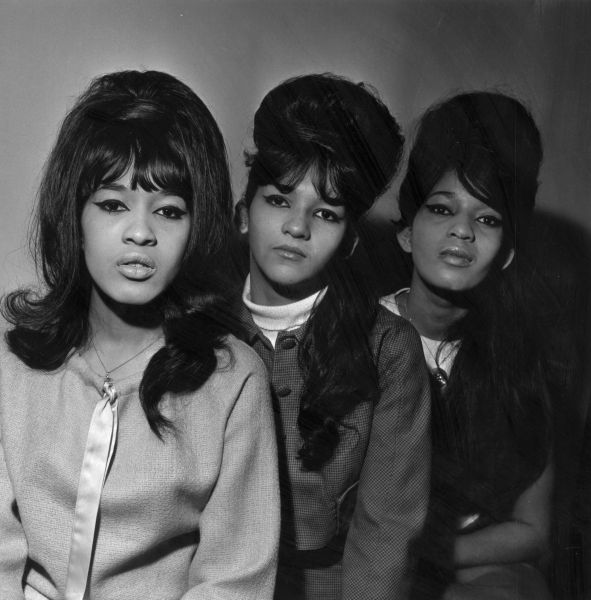 Although never acknowledged by the experts in astronomy, on one sultry day in August of 1963, for a few minutes, the world actually stopped spinning. This cosmological occurrence was proceeded by castanets, guitars, pianos and the most famous drum intro in music history. All on a song called "Be My Baby."
In reality, the Earth stood still for a more important reason—because a singular female voice had just been unleashed. The voice of a young woman who sounded simultaneously sweet and virginal, like a girl who had just come from confession for having really bad thoughts. Which is only fair, since she invoked them in virtually all her listeners.
Her name is Ronnie Spector, the gal with the most erotic sound, the coolest clothes and the biggest, most badass beehive in all of Rock and Roll. Along with her sister Estelle and cousin Nedra Talley, she was a member of The Ronettes, who, when wailing, created a persona that was unprecedentedly hip, romantic and unforgettable.
These days, when the biggest decision most of her contemporaries make is when to drink their Metamucil, Ms. Spector has recorded English Heart, a bracing, gorgeous new disc where she sings her favorite songs from the British Invasion. Tunes by The Kinks, Gerry and The Pacemakers, The Animals. Each one picked so carefully that the beautiful results are as much autobiography as musical journey.
So I ask: Has this musical love letter to the land that adores her been gestating a while? Why British Rock songs? Why now? Spector's answer is surprising.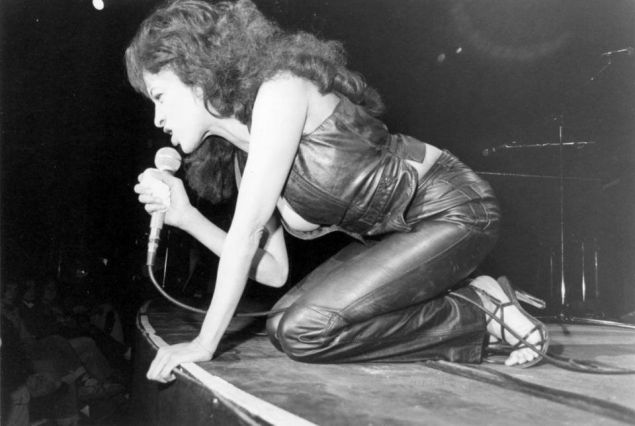 "About a year ago, I was reading a music magazine that said Bob Dylan was making a Frank Sinatra album. I thought, 'If Bob Dylan can do Frank Sinatra, a great singer getting that sort of treatment from a not-so-great singer, maybe I could do something like that.' And I said, 'Ronnie, why don't you do something from the British Invasion?' Partly because the Ronettes and I were there, when all that madness was happening. That's when I was at the peak of my career. I'd get off the plane at Heathrow and there were kids at the airport, a chaperone to take you everywhere, you did TV shows and they made your outfits—without even charging you! That's when I knew I was a star. It was such a magical time. I wanted to revisit it."
She does, with this new record. Without any bathos or bullshit. Set against minimal backup, helped by producer Scott Jacoby, Spector sings "I'll Follow The Sun," "Tell Her No," "Girl Don't Come," with the weathered voice of a woman who, unlike in '63, really understands the price of a life lived for this music. And somehow, even with the agony it has occasionally brought her, looks up at God, smiles cheekily and says, Bring it on.
Getting the inside dope from Spector on British Rock is a music geek's wet dream. You know, like that time in Manhattan when she had to babysit the Beatles.
[youtube https://www.youtube.com/watch?v=iEgu81AKHJw?list=PL7njmBzOl1UpYcFetYkHAKZCLEdGb7L-q&w=560&h=315]
"It started in England. John Lennon and George Harrison took us to Carnaby Street, showed us where to get English boots and stuff and at night they would take us to dinner. So, when they got to New York, John called me at my house in Spanish Harlem. He said, 'Ronnie, we're prisoners here. We can't get out of our hotel. All these girls have us trapped.' I said, 'Don't worry guys, I'll be right there.' I went down, to either The Plaza or The Warwick and we snuck out through the back and took the guys to Harlem. There was a barbecue place there. Nobody looked at them, nobody asked for their autograph. They just thought they were a bunch of Spanish dogs from the neighborhood, with silly haircuts. And that's what they loved the most. That they could go and sit in peace, eat and listen to the jukebox."
There's another image of Spector, sitting on the floor of The Beatles' hotel room, "Eating finger sandwiches and listening to 45s of American music." Which, if you're a Beatle fan, is enough to make you start screaming like an 8-year-old girl. Just another day in the life of Ronnie Spector.
The singer had an even more important friendship with New York's most profound and prolific punk, that sweet, demented stork, Joey Ramone. Spector's voice grows hushed and reverential when she talks about her pal, the guy who helped to make her relevant again.
"He was the most authentic Rock and Roller I ever met," she says. "I can give you an example. I was doing an album and Keith Richards wanted to play on it. Joey loved Ronnie Spector's voice and Keith Richards' playing. Now, this was during the time Joey was very sick from cancer. He couldn't get out much. And he kept getting sicker. But one day, Keith and I were in the studio. And somehow, that day, Joey made it too. He sat there, behind the glass, watching Keith and me record. At one point I looked at Joey. He had the most somber, beautiful look on his face. And right after that, he died. Because he'd gotten to see his favorite singer, me, and his favorite Rolling Stone, Keith. I could tell how content he was. It was like, 'Now, I can go.' "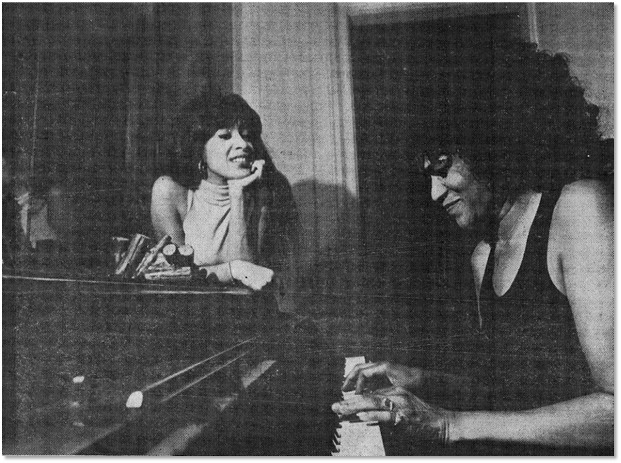 There are many more things to tell you. That Ronnie Spector loved the positive messages of early Rock and Roll. Frankie Lymon singing "I'm Not A Juvenile Delinquent." Chuck Berry comically kvetching, "Up in the morning and off to school." That in its golden days, "[Rock was] not about sex and drugs. It was about having a great time. It was about fun."
She mentions her brilliant, violent, notorious husband, Phil, in passing now, a mere afterthought. Spector is just too sunny to get hung up on this satanic character. Then, there's a final thought about the new album.
"I think of British Heart, as a musical memoir. I wanted the songs to be about me. To tell my story. 'Don't Let Me Be Misunderstood' and 'How Can You Mend A Broken Heart.' Ever since I was a girl, hearing Little Richard singing 'Rip It Up,' I thought this music was the most exciting thing I'd ever heard. I hated jazz. It was slow and boring and there were no lead singers! I always felt that Rock and Roll was it! And I still think, that no matter what's been happening in the business, it's going to last forever."
You ponder this statement. No matter how long ago the glory days of the music were, how we've lost so many of the greats, suffered through American Freakin' Idol, the poseurs, the putzes, the kids using Rock as a way to jumpstart their acting careers, the Boy Bands, Fred Durst, Creed, Ashlee Simpson, overachieving male models like Adam Levine, all that depressing stuff starts to melt away.
You listen to Ronnie Spector. And when it comes to the magic and majesty of Rock and Roll? You believe.