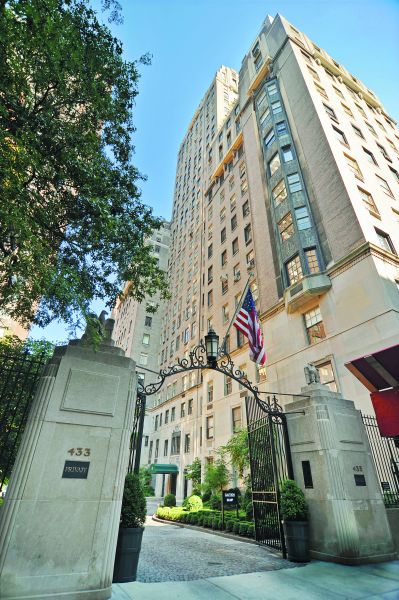 The notoriously snooty co-op board at River House has, as of late, somewhat relaxed a few of its stringent requirements.
Like that whole "never utter our name" thing—the mere mention of the co-op's name in listings or the press is no longer entirely banned, and they might even allow an open house. Might.
Of course, don't think that any of that means that 435 East 52nd Street is losing its edge. It did reject the French ambassador when he attempted to purchase Arlene Farkas's much-beleaguered duplex in 2014, and this is, after all, the same place that rejected heiress and socialite Gloria Vanderbilt when she tried to buy a unit in 1980.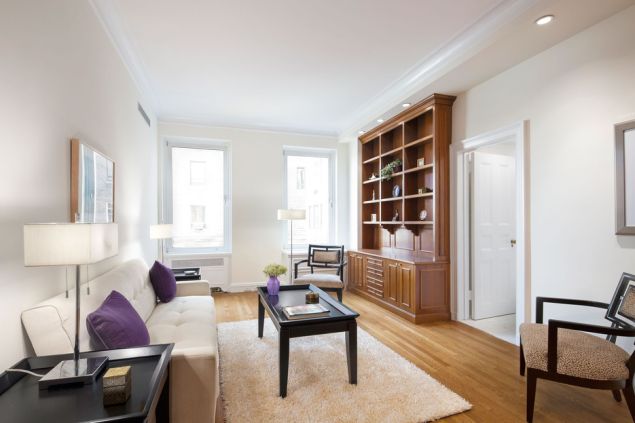 But, the recent sale of the late Mimi Prentice's 12-room abode appears to have been positively painless. Ms. Prentice, who passed away in 2014, seems like she would have met all of River House's standards, of course—she was the widow of oil man Spelman Prentice, also known as a grandson of John D. Rockfeller.
After being put on the market by Ms. Prentice's estate late last year, the four-bedroom, 5.5-bath pad went into contract just 110 days after, and closed shortly after that. Per the listing, shared by Stribling brokers Cornelia Zagat Eland and Mark Reynolds Blumenfeld, the abode has a private elevator landing that leads to the gallery, en-suite bathrooms in each of the four bedrooms, and four French doors that lead to a terrace off the dining room to two balconies. There are also staff quarters that include a bedroom, dining room, and servants' hall.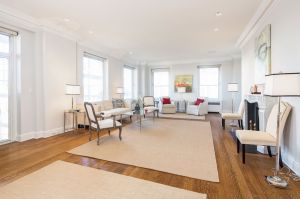 And now, Stephen Graham will be able to enjoy all these features, after he managed to pass all the requirements the board might have. He also paid the exact $10.5 million price tag that was attached to the 5,250-square-foot co-op. We assume that haggling of any kind is frowned upon.
Though it's not entirely clear, we do wonder if this is the Washington Post heir Stephen Graham, who the Post reported last year may be getting ready for a divorce. While this River House co-op doesn't exactly scream bachelor pad, it does does have a few other lovely features–the listing promises that there are "no dark corners" to be found. Thank goodness! It also declares that once the scaffolding has been removed (scaffolding at the River House?!), the apartment's north, east, west, and south views of the river will be restored.
Whomever Mr. Graham may be, he will also perhaps have the pleasure of running into some of the other esteemed residents who have been deemed River House material by the co-op board. Diane Keaton and Joan Crawford didn't make the cut, but Henry Kissinger, Jeremy Jacobs, and even Uma Thurman have.