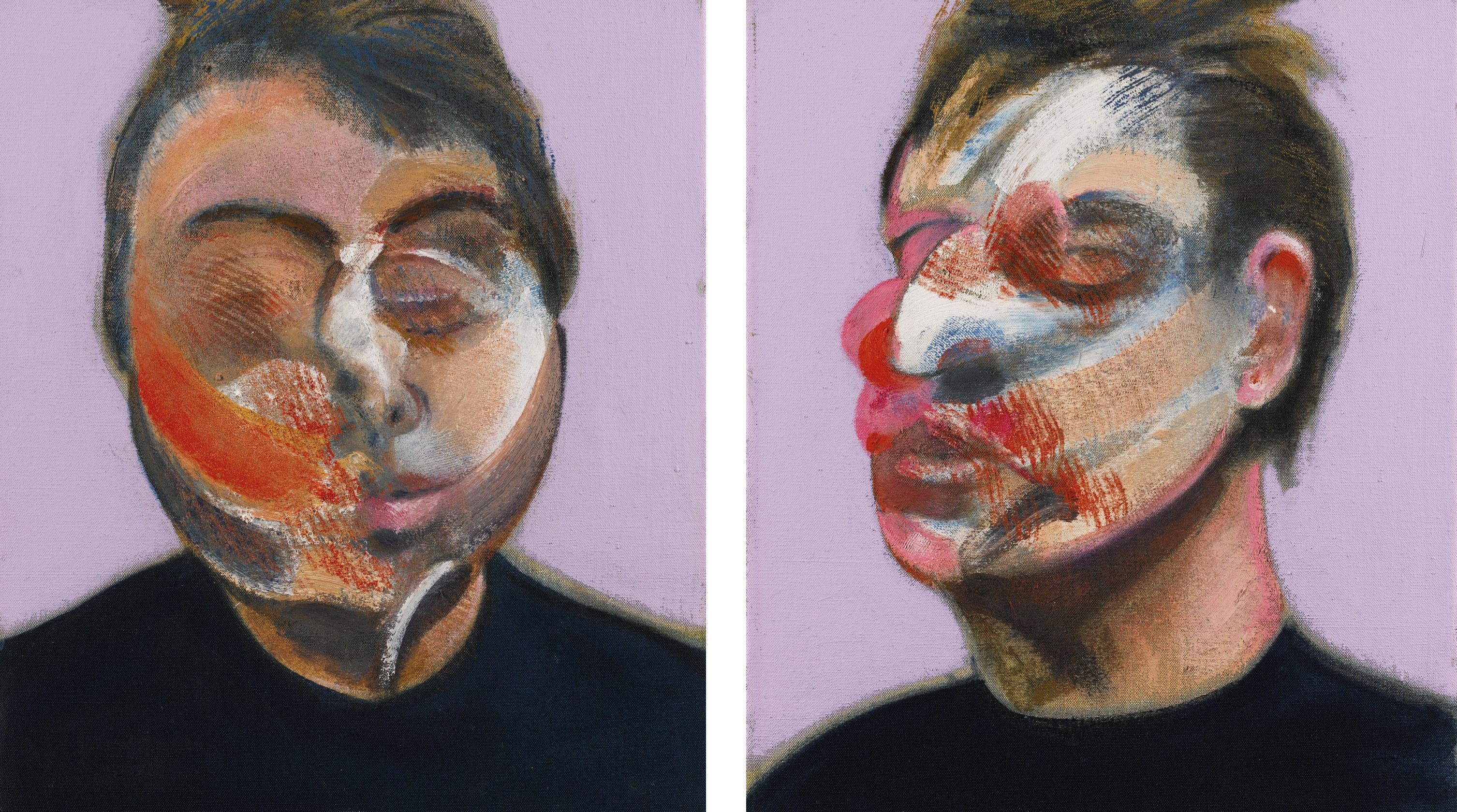 After a disappointing start to the week, when the evening auction of Impressionist and modern art sold only two-thirds of its offerings while failing to meet its pre-sale expectations, Sotheby's bounced back last night with a steady sale of contemporary art that totaled $242.2 million, with only two of it 44 lots not finding buyers—the house's best sell through rate since November 2009.
The sale got off to a good start with the first 13 pieces selling above the low estimates. Adrian Ghenie's 2012 painting Self-Portrait as Vincent Van Gogh, which was estimated to sell between $200,000 and $300,000, soared to $2.6 million, and the evening's first applause.
Soon after, Alexander Calder's 1942 standing mobile doubled its high estimate of $4 million, attracting a flurry of bids and selling for $8.3 million. The small metal sculpture with hanging shards of colored glass had been a gift from the artist to Alfred H. Barr, Jr., the first director of the Museum of Modern Art.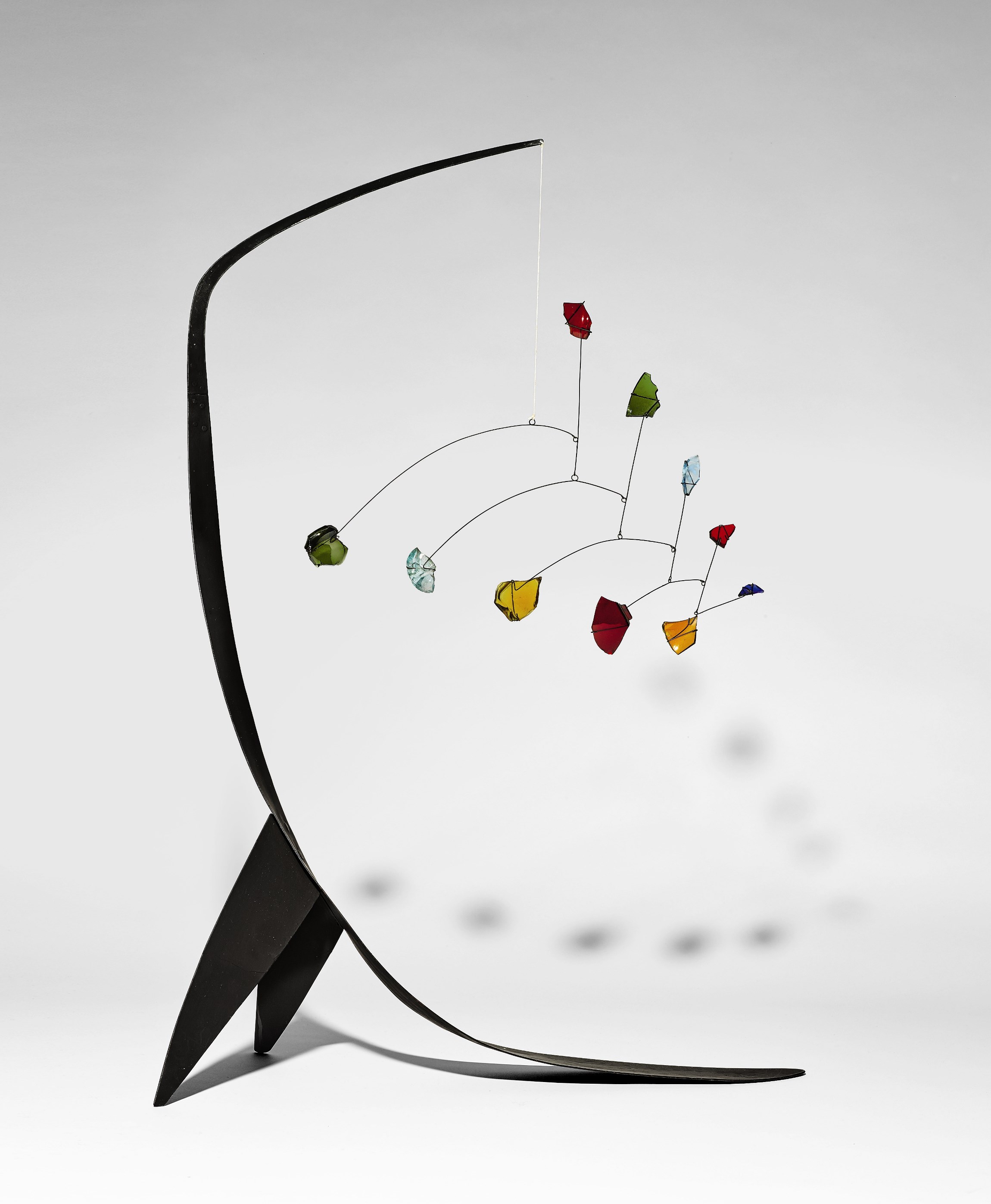 The two big-ticket items of the evening were the 1970 Francis Bacon painting Two Studies for a Self-Portrait, which sold for $35 million against a low estimate of $22 million, and the 1968 Cy Twombly canvas Untitled (New York City), which was estimated to sell at $40 million and nearly reached it, going for $36.7 million.
The small Bacon diptych, which had first been exhibited in the artist's acclaimed 1971 retrospective at the Grand Palais in Paris, was from the private collection of a British family who had owned it for 46 years, while the medium-scaled Twombly painting of looping blue lines on a grey ground had been acquired by the seller directly from the artist's studio in 1968.
Another coveted painting in the sale was Sam Francis's 1957 abstraction Summer #1. A colorful combination of poured paint that was allowed to drip down the canvas, the work increased in value at $50,000 pops, in what auctioneer Oliver Barker called "tenacious bidding," until it was won for $11.8 million by mega-art-collector Eli Broad, who just opened his own museum of contemporary art in Los Angeles.
That kind of persistent bidding showed an overall confidence in the contemporary art market, despite recent talk of an impending correction. When asked about the high level of incremental bidding on the evening's offerings, Sotheby's head of contemporary art Grégoire Billault told the Observer, "We're here to please the consigner. $50,000 can look small [next] to $10 million, but it's still a lot of money. When the room is asking us to do smaller, we do smaller. It's a game we have to play."
The game worked with Japanese fashion mogul Yusaku Maezawa, who beat out other bidders to take home Christopher Wool's big 1990 painting Chameleon for $13.9 million, right near it's low estimate of $14 million. The buyer of five major artworks at Christie's contemporary sale the previous night, including the Jean-Michel Basquiat canvas that sold for a record $57.3 million, Mr. Maezawa also added the aforementioned Ghenie painting to his growing collection.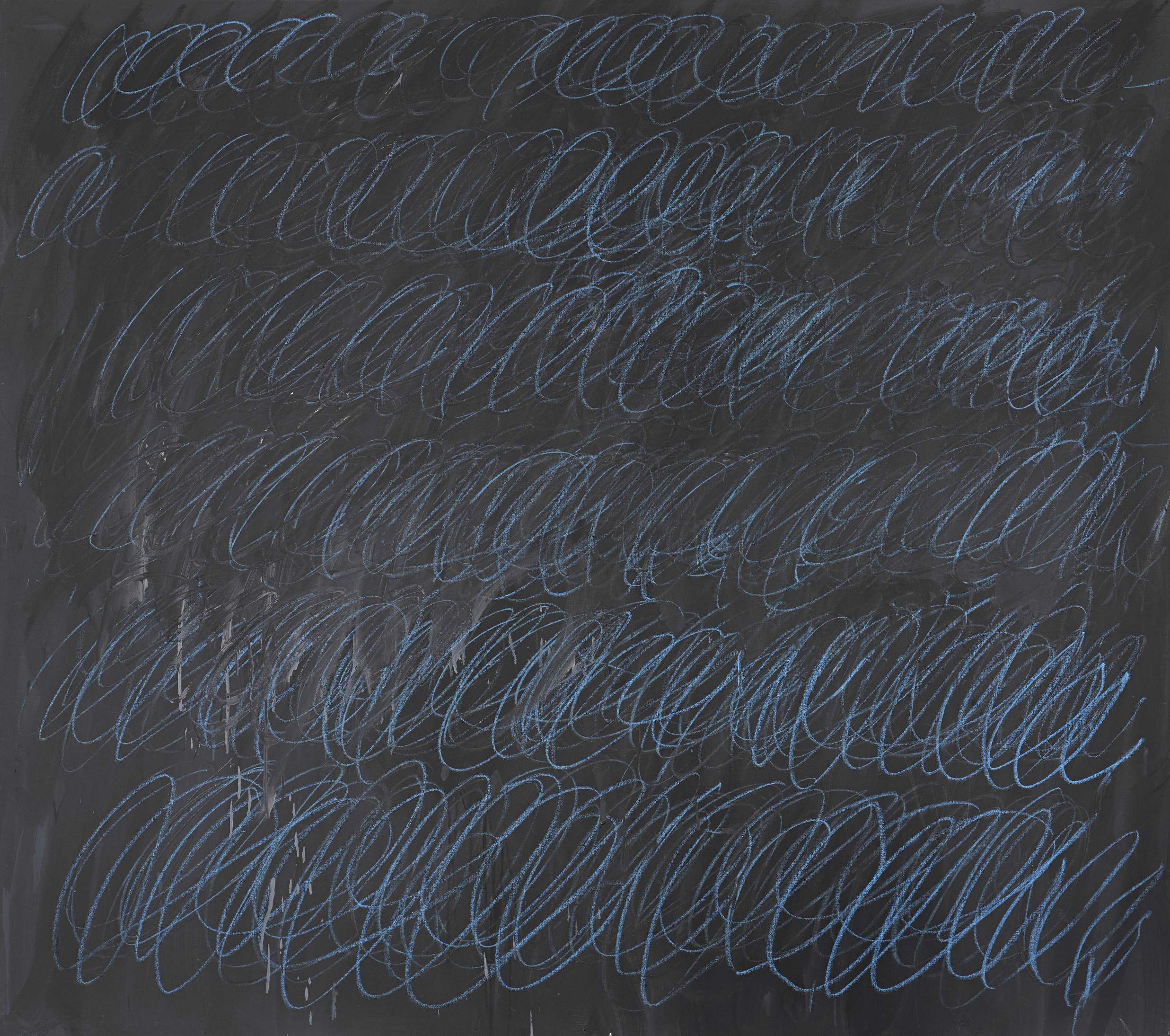 Sam Francis and Christian Marclay, whose 1990 Boneyard installation of 750 cast telephone receivers sold for $550,000, hit records for their work at auction, but the overlooked sensation of the evening was the fevered action surrounding the two Jean Dubuffet works for sale. His 1956 collage painting Georges Dubuffet au Jardin sold early in the auction for $3.25 million, well above its high estimate of $2 million, and his 1954 canvas of a cow, Vache à l'herbage, fetched $4.9 million (estimate $3-4 million) after brisk bidding in a thinned-down room toward the auction's end.
When quizzed after the sale about the French artist's renewed popularity (there's currently a retrospective of his work at the Beyeler Foundation in Switzerland), Sotheby's European head of contemporary art Alex Branczik, told us, "After Picasso, Dubuffet is one of the most important European artists of the last century. If you look at the young artists today, there's a return to abstract figuration, as opposed to the conceptual-based process abstraction that we've been seeing for the past few years, and if you look back historically for the reference point for that it's absolutely Dubuffet."
Christie's concludes the spring sales in New York with the Impressionist and modern evening auction tonight.