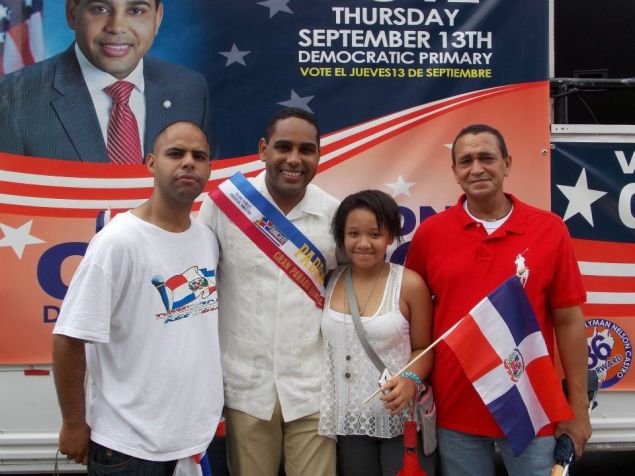 Former Assemblyman Nelson Castro—who ducked a prison sentence for perjury by wearing a wire on a colleague—is looking to take back the seat in the Bronx he resigned from in 2013, insiders tell the Observer.
According to sources, Mr. Castro has begun appearing at community meetings in the district and making phone calls to organize a challenge to sitting Assemblyman Victor Pichardo, who won a special election to succeed him in 2013. Mr. Castro stepped down from the seat that year after assisting the Bronx district attorney's office and U.S. Attorney Preet Bharara in toppling fellow Bronx Assemblyman Eric Stevenson.
Mr. Castro admitted upon his resignation that he had repeatedly lied under oath at during a Board of Elections procedure in 2008, which investigated apparent petition fraud by his campaign during his first election to the Assembly in 2008. That probe revealed Mr. Castro had 10 people registered to vote in his studio apartment.
After secretly getting indicted for perjury in 2009, he agreed to become an informant for the government. He wore a wire at several private conversations between Mr. Stevenson and four adult daycare operators.
Mr. Stevenson was ultimately convicted of taking some $22,000 in bribes from the businessmen for promoting legislation to limit their competition. Mr. Castro's cooperation allowed him to avoid a prison sentence, and instead receive a 250 hours of community service and two years probation.
Bronx sources told the Observer Mr. Castro had a reputation for strong constituent services in his district, and remains broadly popular at home. Mr. Pichardo, on the other hand, has struggled in both his campaigns—winning the seat by just 72 votes in 2013, and surviving a Democratic primary challenge in 2014 by only two ballots.
Legal sources the Observer spoke to said it was not entirely clear whether Mr. Castro is legally eligible to run for the seat, which covers low-income majority-minority communities like M Morris Heights and Tremont.
State election law mandates Assembly candidates reside in their district for a year prior to the general election. Mr. Castro' Facebook page indicates that he lives in New Jersey, though it is possible the probation department officially places him at a Bronx address.
Enforcement of residency requirements for state office is notoriously lax.
Repeated efforts to reach Mr. Castro were unsuccessful.