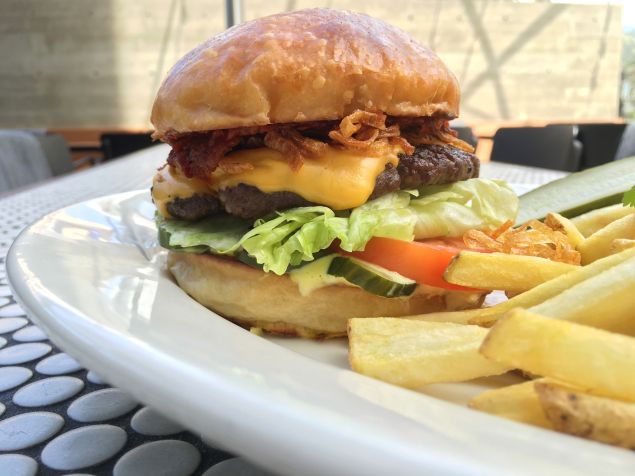 There's still more than half of the year left, we know, but it's been kind of a weird 2016 for L.A. dining. Unlike 2015, when Bryant Ng got widespread acclaim for Cassia and Ray Garcia was showered with similar love after opening B.S. Taqueria and Broken Spanish, there doesn't seem to be anything close to a consensus best new restaurant this year. There also isn't anything on the horizon poised to become king.
We've spoken to several L.A. restaurant insiders about what their pick so far this year would be, and every time we get pauses or complete silence or, at most, qualified answers. But this doesn't mean 2016 has been totally "meh."
If anything, recent weeks have reminded us that L.A.'s best and most ambitious restaurant operators are only getting bigger and better. There's Roy Choi debuting his game-changing Locol fast-food chain in Watts, of course, and following that up with Kogi Taqueria in Palms. The former could change pretty much everything about how people eat in underserved communities. The latter, a brick-and-mortar sibling of Choi's now legendary Kogi food trucks, serves Kogi chart-toppers like sliders and kimchi quesadillas along with excellent new burritos filled with short rib, spicy pork, chicken or tofu.
In Santa Monica, Mr. Ng just started weekday lunch at Cassia. (Weekend brunch is coming.) Along with Cassia favorites like the Vietnamese sunbathing prawns, kaya toast, spicy wontons, fried cauliflower, laksa, steak frites and Vietnamese pot-au-feu, there are new dishes that really solidify this restaurant's status as the ultimate Asian brasserie. The funky fresh Cassia burger, version 2.0 of the Spice Table burger Mr. Ng used to serve in Little Tokyo, is made with ground short rib and topped with shallot mayo, sambal and curry-pickled cucumbers. There's pho broth, of course, for the Vietnamese-French dip sandwich on clay-oven bread. That sandwich bursts with thin slices of smoked prime rib that were marinated in anchovy salt, palm sugar and Phu Quoc Island black peppercorns. Other new dishes include a Chinese chicken salad, cold sesame noodles and a Koda Farms chickpea-curry sandwich.
Also in Santa Monica, Chloe Dahl and Nikki Booth's seafood-sandwich specialist Knuckle & Claw surprised the neighborhood with its recent out-of-nowhere opening. In addition to the lobster, shrimp and crab rolls that have been big hits at the original Silver Lake location, the Santa Monica outpost has a bigger selection of raw oysters as well as new dishes like seafood salads and mini blue crab cakes. Expect the picnic tables in the back garden to be packed all summer.
Also in expansion mode is Mr. Garcia, who's added a B.S. Taqueria stand at Staples Center to his Downtown empire, so you can now watch a concert or game while eating carnitas and carne asada tacos, dipping heirloom-corn tortilla chips into some of the city's finest guacamole and drinking on-draft margaritas and palomas. You'll probably want some churros, too.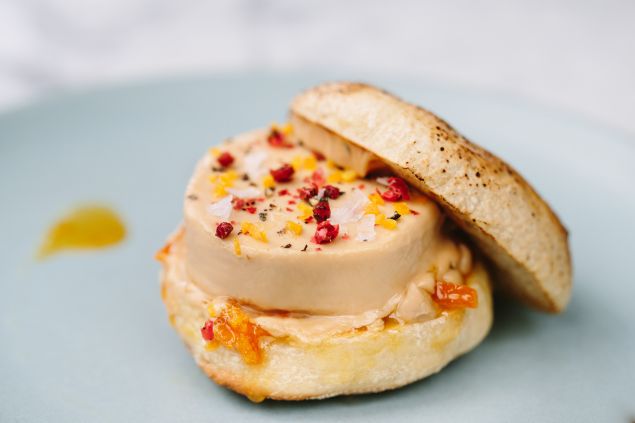 For Downtown's most elegant dining experience, head to Redbird. Chef Neal Fraser has added Sunday brunch, which is perfect because both the sun-laden dining room and the patio are ideal for leisurely summer-afternoon basking. Whether you're looking for a weekend hangover remedy or a glorious fatty pork alternative to your regular Sunday bacon, you should probably order Mr. Fraser's soul-warming posole. Comfort also comes in the form of shrimp and grits, a fried chicken sandwich with kimchi slaw and a biscuit and gravy with rabbit sausage. And if you ever wanted a foie gras torchon served on an English muffin, Mr. Fraser has you sorted.
On the sweetest side of things, Portland transplant Salt & Straw, which made its L.A. debut in Larchmont Village in 2014 and added a Venice shop on Abbot Kinney Boulevard this year, has brought its ultra-creative ice cream flavors to Studio City. The new location is not surprisingly on so-cool-right-now Ventura Boulevard. As always, co-founder/head churner Tyler Malek, who likes to collaborate with everybody from local celebrity chefs like Mr. Choi to elementary-school students along with concocting his own recipes, will come up with flavors that rotate monthly. For May, Mr. Malek is showcasing California flowers in flavors like grand poppy sorbet with spring flowers and wildflower honey with ricotta walnut lace cookies. In addition, you can always get Salt & Straw standbys like sea salt with caramel ribbons or honey lavender. Another Salt & Straw scoop shop is slated to open in the Arts District later this year.
Not incidentally, with the new McConnell's Fine Ice Creams shop a quick stroll away from Salt & Straw and the new outpost of Sweet Rose Creamery in Tujunga Village, Studio City has in less than a year become the dominant ice cream neighborhood in L.A. if not the entire world. You know where we'll be this summer.