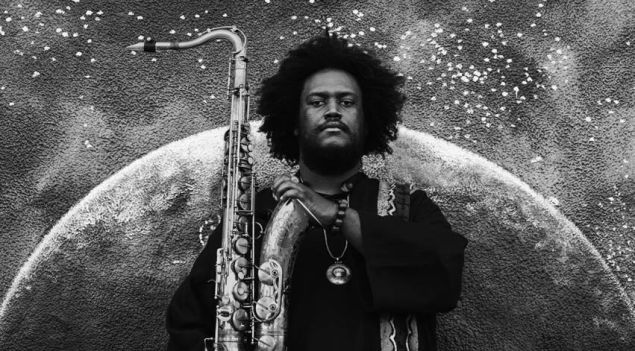 Jazz is having a moment right now, a coming-out party, liberating the genre from smoky clubs with two-drink minimums.
Listen to Kendrick Lamar's To Pimp a Butterfly or David Bowie's Blackstar and hear the sounds of pop and hip-hop implementing jazz as a compositional foundation; listen to Meshell Ndegeocello's grooves, jazz-spiked hip-hop and pop rooted in her go-go roots, or Esperanza Spalding, a classically-trained prodigy-turned-jazz bassist and cellist-turned-singer-songwriter. Hell, watch Whiplash. Jazz is having a moment right now.
City Parks Foundation, the nonprofit organization behind New York's annual SummerStage concert series, recognizes jazz's renewed presence in popular music better than anyone. For the past 23 summers, the 31-year-old series of shows, events and film screenings has presented The Charlie Parker Jazz Festival—a series of special performances honoring the performers and neighborhoods that have cemented New York's history in shaping the state of modern jazz.
Alongside the festival, SummerStage's annually changing theme often co-opts a distinctly New York-developed genre and makes that genre the focus of its programming. Just as salsa and hip-hop both had their moments, City Parks' artistic director Erika Elliott knew after the 30th anniversary of SummerStage last season that there was one genre that deserved to be showcased more than any other right now.
"Young people are embracing jazz on larger platforms," Ms. Elliott told the Observer. "Kids are also looking for real instruments and real instrumentation. You can re-sample that, but what is the sample? How did you get it? What are the origins?"
These are the questions that SummerStage 2016 seeks to answer, with a thoughtfully curated line-up of heavy hitters that kicks off on June 4 with pianist McCoy Tyner, drummer Roy Haynes and bassist Ron Carter playing together in Central Park.
Outside of Central Park, jazz artists will also play SummerStage shows in their respective boroughs, on their home turf. Brooklyn's own Jason Lindner, who played on Blackstar, brings his keyboard fusion to Marcus Garvey Park on August 26; guitarist and Harlem-native Allan Harris plays Tompkins Square Park on August 28.
"Part of what we decided is, we're going to celebrate things that are distinctly New York," said Ms. Elliott. "It's not just what we present, but where we present. The opportunity to present jazz in New York City, but for free? You don't see that, especially in New York City."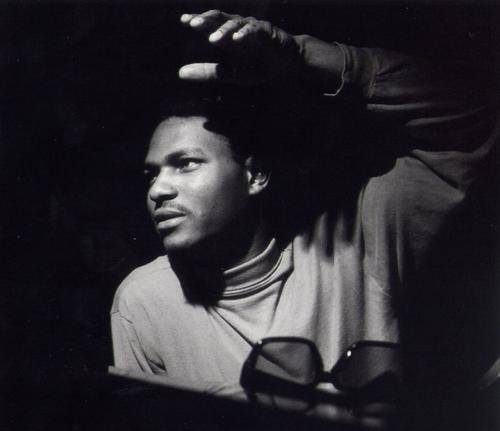 City Parks' decision to focus on jazz for its 2016 SummerStage season feels right on point. It's a continuation of the tone set by SummerStage's very first show in 1986, when the holy space jazz of Sun Ra and his Omniverse Arkestra shared a bill with Sonic Youth. Saxophonist and bandleader Kamasi Washington plays SummerStage on June 18, continuing Sun Ra's tradition of blasting brass into the cosmos, and playing the music of the spheres.
Mr. Washington is something of a missing link between Sun Ra and the modern jazz renaissance. Since playing on To Pimp a Butterfly in 2014, and releasing his three-hour debut The Epic last year on Flying Lotus' jazz-electro Brainfeeder label (which features bassist Stephen "Thundercat" Bruner among its ranks), Mr. Washington has cemented himself as one of the freshest artists of our time. He's uncompromising in his styles, merging modal jazz, swing, hard bop and every other style together in the interest of granting listeners access to a special, sacred sonic space.
The Observer talked to Mr. Washington about the genre's recent resurgence in popularity, a lucid conversation that quickly evolved into a discussion of music on the most metaphysical and personal levels.
Mr. Washington sees no need to codify his melding of styles. He's far more focused on simply making that connection with listeners, challenging and soothing our brains in equal proportion. In an age when the most fire musicians are always in demand, his commitment to maintaining a big-band manifestation of his music, a group of close friends and collaborators called The West Coast Getdown or The Next Step, is especially impressive—but its no surprise that most of the best players he knows want to keep cutting with him.
Our conversation was rich with the same off-the cuff, all-inclusive wonder that renders his music so magical. Talking to a man so confident in following his visions, you can't help but feel that if jazz is having its renaissance, he's party responsible for it.
[youtube https://www.youtube.com/watch?v=0YbPSIXQ4q4]
I thought we could start talking a bit about you and the record, and where you're at with the state of modern jazz. I have some linguistic currency for the current movements on a compositional level, but I don't understand how they all seem to be moving together in your music, and maybe that's a good thing. I hear hard bop, modal stuff, the Sun Ra music of the spheres. How do you try to codify your sound, or do you not even worry about it?
I think it's difficult. The further you progress into jazz, you end up encompassing all the different parts, you know what I mean? When you listen to something like modal jazz, there are elements of bebop, elements of swing, elements of hard bop. All of that is in that, but it has a new name. I guess it's the same thing as any modern genre now, all those other styles. You inevitably end up having elements of all those different styles. I usually say its modern jazz, because there hasn't been a recognized, agreed upon term for what's happening now.
That's a good thing I think, we're more comfortable with the ambiguities.
Yeah, and I think that the music is so wide. It's either got to be too wide or too narrow, and I think I prefer too wide.
Erika and I talked about the idea that jazz was originally such a hipster thing, and it still seems as if you have to go to a club with a drink minimum…But now, Kendrick, Bowie…is the zeitgeist shifting at all?
Yeah, I think that jazz had gotten too exclusive. It was isolated from other styles of music. You go to jazz festivals and see other styles of music, but you never see jazz at anything other than a jazz festival, you know? And on a club level, the notion that it's music that has to be attached to dinner and drinks, it's not conducive to all the styles of jazz and all the different audiences.
'Music reflects the time and where people are at, and jazz is kind of an expression and open-mindedness. Jazz coming up means people are kind of searching for something like that.'
You're saying people go out at night expecting a certain sound?
Yeah, if you go out and wanna have a good time and listen to music, not sit down and have a date, you know what I mean? If you wanna hang out and listen to music, you're not gonna go to a place where you sit down and eat dinner. One passive form of listening. Modern audiences in general, across genres, that's not the experience they want with music. Jazz is expanding out of that, intermingling with the general society and not being so isolated.
Just the physicality of a horn player acting as bandleader amazes me. John Handy is a big one. How do you deal with all these moving pieces in your music, rotating players, politics, best practices?
Being active and having a wide range of options. Musicians work for a living. It's hard, the consistency. If you want the best musicians, they're going to be in demand and you're going to have to depend on them all the time.
Do jazz dudes have to be more pragmatic and strategic about how they have to commit to long engagements?
In a band, artists play with the members of that band and that's it. Jazz artists play with a whole host of musicians to make a living. It's a cultural difference. Saying, "I only play this" is a big taboo.
What do you think of that shift, that change? And how about SummerStage's focus on jazz this summer as part of that?
I think it's amazing. Music reflects the time and where people are at, and jazz is kind of an expression and open-mindedness. Jazz coming up means people are kind of searching for something like that. It's an interesting juxtaposition, one side of our society's minds are opening, and searching for something greater. But then you have the Drumpf crisis. People are looking for something to open their minds, and it's really cool that people are not just open to jazz, but searching for it.
What's your role in facilitating that spiritual experience, leading someone to that energy?
I think in general people are searching for connection. So much of what we do is connect with each other. As a musician, music is like a universal connection. In the end, it's about what you're transferring, what you're giving. What I try to do is be wide open you know? And play who I am.
You create a space for your friends to lose their minds in.
Yeah. No matter how far away you are, or how different your upbringing may be, there's a connection that all human beings have.
A common, underlying elemental thing.
Yeah! We all laugh, we all cry, we all love, we all hurt. All those things. As you open up to that, as you start to connect to people… all music is difficult, that's what people don't realize. Take a musician and put them in a situation with a style of music they've never played before and they'll struggle a bit. Jazz has elements in it that may appear to be more complicated than other styles of music, but it's just complicated in a different way. In the end, the style is just the medium. It's not really the thing, it's just, are you using acrylic or are you using oil? What does the painting look like? What are you saying?