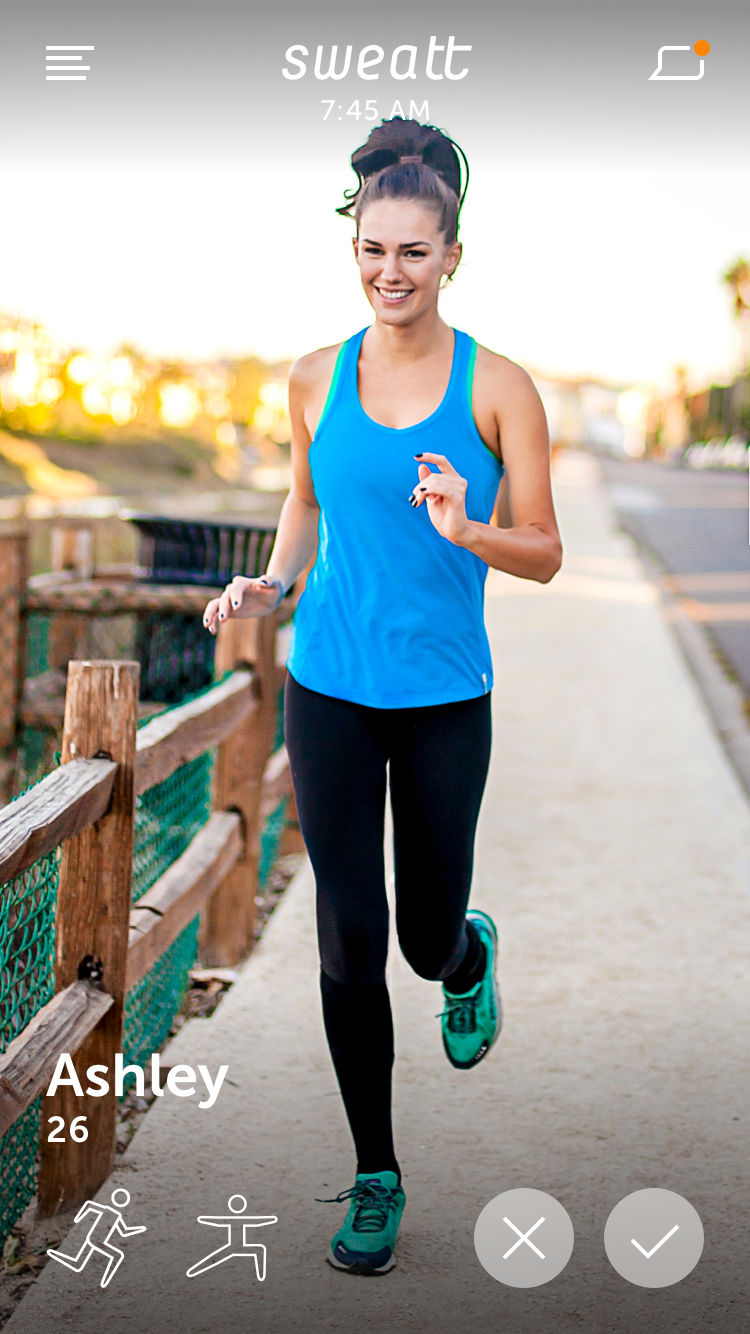 If you don't want to give up your much-needed gym time for an uncomfortable encounter at a bar, Sweatt allows you to swipe through potential partners who double as workout buddies. The app started in New York and is planning on entering health hot spots Miami, Los Angeles and San Francisco.
Like competitor MeetMeOutside, the app pairs people based on their shared activities, from CrossFit to yoga, but it's more specific. "We created Sweatt because we believe that great dates and great relationships start with strong, motivated, confident people," the greeting announces after you login with Facebook, acting as the ultimate #fitspiration. Then, you're asked your favorite time to work out with options being "dawn patrol," "post work" and "night trainin," along with your chosen type of workouts. After the initial sign up, five matches are waiting.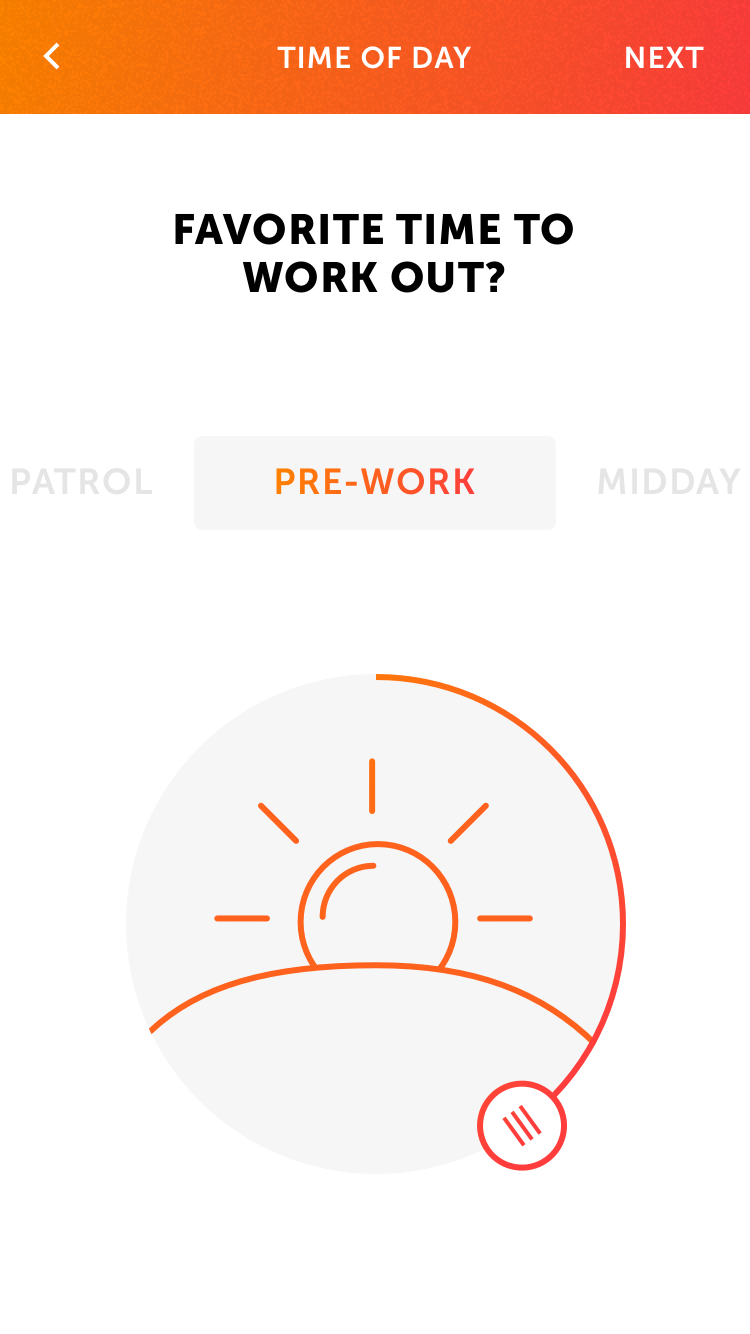 Sweatt founder Dan Ilani brainstormed the app after what he called "a particularly sweaty studio workout session." When he was single, a friend and her husband invited him to a class. "While holding what felt like a seven minute plank, my mind began to wander, and I started thinking about how healthy and compatible my friends were—working out together, sharing similar views on a healthy lifestyle and more than that a shared outlook on life and similar value set. I then started making a list of all the best couples I knew, and they all shared a commitment to a healthy lifestyle," Mr. Ilani said.
If you're a lady who loves boutique classes and never ventures inside of a gym, don't fret: "People are matching across disciplines, yogis matching with Crossfitters and spinners meeting runners and so on. What we find is that people are definitely matching around frequency of workouts and time of day more than any other metric," Mr. Ilani told Observer. In a world full of hyper-specific dating apps for every interest, Sweatt offers an opportunity for the wellness community to connect outside of the weight room. Best of all? Even if the date doesn't work out, at least you get in a workout.