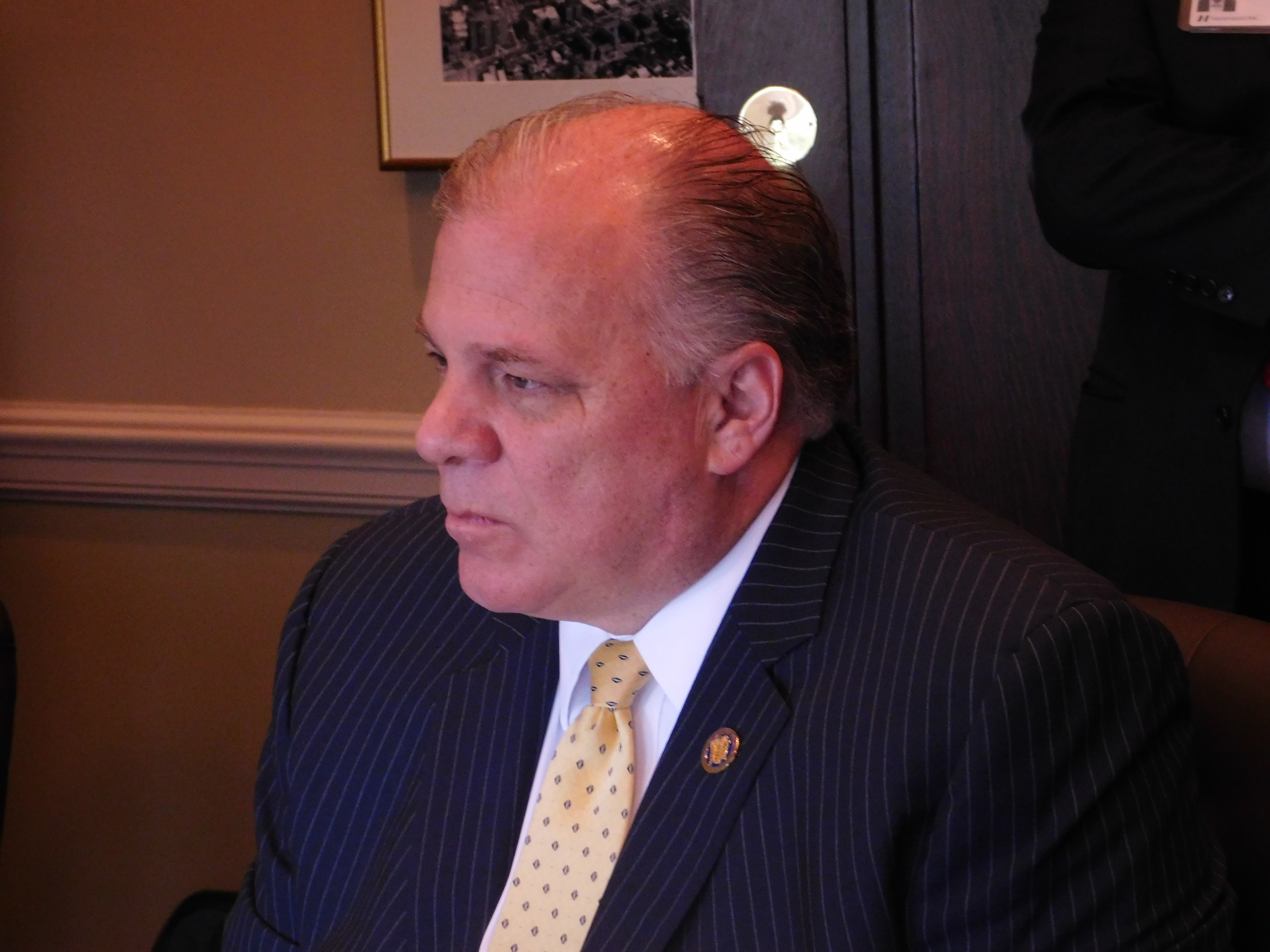 HACKENSACK – The fact that Jersey City and Atlantic City are at opposite ends of the state didn't stop Jersey City Mayor Steve Fulop from sharing his two cents on the looming crisis. Earlier today, Fulop criticized the alliance between Senate President Steve Sweeney, New Jersey Governor Chris Christie and South Jersey Democratic leader George Norcross.
According to Sweeney, that criticism was out of bounds.
"I think the mayor of Jersey City should probably focus on Jersey City, he has enough problems there," Sweeney said. "It is unfortunate that people inject politics into a serious situation. I live next door to Atlantic City. I am gravely concerned about its finances. Some people get engaged to score political points."
For Sweeney, Fulop's recent comments hearken back to the mayor's calls for a public debate on the merits of casino expansion into the northern part of the state. Since that challenge, Fulop has reversed his stance on northern expansion.
"He was willing to debate me publicly on casino gaming and the attributes and why it is go great for north Jersey and then he does a tour of Atlantic City," Sweeney said. "He doesn't really know what Atlantic City looks like which is remarkable since he spends time in Atlantic City like a lot of elected officials do every single year during the League of Municipalities. This is a legislative role and he really doesn't play any role in it other than to try to score political points."
Assembly Speaker Vincent Prieto is expected to put up his Atlantic City takeover bill for a vote on Thursday. Prieto's bill is an alternative to the Sweeney-sponsored version that already passed in the senate and has Governor Christie's stamp of approval.
"From what I am hearing, he doesn't have the votes to pass his bill but it is up to him to post his bill or not," Sweeney said of Prieto. "We passed a bill in the Senate that passed with bipartisan support overwhelmingly. Again you are seeing a whole bunch of politics play out here. It is unfortunate."
According to Sweeney, one of the main areas of concern with Prieto's bill is an issue of fairness. Sweeney said that if Atlantic City fails to meet the first of the Prieto bill's outlined benchmarks, the state will need to give the city a large sum of money regardless of the needs of other New Jersey municipalities.
"If Atlantic City doesn't hit any of the benchmarks, the state will have to write a check for $96 million. How does [Budget Chair] Senator [Paul] Sarlo or myself explain that to the mayor of Paterson, the Mayor of Newark?"
Sweeney also said that Prieto's bill will just lead to a repetition of history if it passes in the assembly.
"The governor vetoed a bill that would have given Atlantic City two years. He already did that. I saw that movie," Sweeney said. "Realize I sponsored the PILOT bill in November of 2014."
According to Sweeney, a state takeover is important because the AC municipal government has yet to make progress on the financial issues there.
"They have done nothing or very little to deal with their problem up to this point," Sweeney said. "Atlantic City has had plenty of time to deal with this problem but every time you turn around they are giving misstatements and flat out lying. Atlantic City's failure, which is coming, will have an impact on ten innocent communities that aren't in this battle so, unfortunately, we aren't in a good place."
If Atlantic City defaults on debts, Moody's said that 10 municipalities with poorer credit ratings, including Newark, Paterson, Trenton, and Union City, could potentially face credit downgrades.
"The point is I need a solution to a serious problem," Sweeney said.
UPDATE: According to Speaker Prieto's office, "Nothing … in the Speaker's bill requires the state to give Atlantic City 'a large sum of money.' The bill includes the PILOT money for the city from casinos, and the 5-person committee is tasked with implementing budget and other spending cuts. The bill also requires the casinos to make additional payments to the state for 2015 through 2023, starting at $30 million for 2015. This money would be remitted by the state to Atlantic City upon approval of a financial plan submitted by the city to the Local Finance Board. Any claim that the bill requires the state to give Atlantic City money is just untrue, let alone money that would have otherwise gone to other municipalities."