Watching a new show is a commitment on par with starting a new romantic relationship. It asks you for a weekly date, additional hours reading interviews and fan theories–not to mention devoting a section of your brain to remembering plot points and character names.
Because, really, we're already all watching Game of Thrones, Orange is the New Black, Mr. Robot, My Crazy Ex-Girlfriend, Orphan Black, Unbreakable Kimmy Schmidt, Bojack Horseman, [insert whatever required viewing already takes up too much of your time]. A new TV show has to be something special if it's going to be better than John Oliver segments on YouTube, or 30 Rock I can stream mindlessly on Netflix while browsing Pinterest on the other tab. 
With the full knowledge that sometimes TV shows can surprise you and based on nothing more than a summary and teaser trailer, here are the 11 shows we're pretty sure we'll be breaking up with before they even premiere. 
1. Timeless (NBC)
Starring: Abigail Spencer, Matt Lanter, Malcolm Barrett, Goran Visnjic, Paterson Joseph
[youtube https://www.youtube.com/watch?v=4glJzvUunOE]
The first of three (3!) time-travel television shows for 2016-2017. And that's not even counting James Franco's 11.22.63 on Hulu, Outlander on Starz, and DC's Legends of Tomorrow on the CW. This one seems the least campy of the bunch, about a scientist, a solider, and a history professor trying to stop a criminal with a stolen time machine from ruining the future. Let's hope they succeed before they're cancelled.
2. Time After Time (ABC)
Staring: Freddie Stroma, Josh Bowman, Genesis Rodriguez
[youtube https://www.youtube.com/watch?v=oUubEOWRPi4]
The second time-travel show will hopefully lean into how over-the-top it sounds. Freddie Stroma, who you either know as Cormac McLaggen in Harry Potter, Adam in UnREAL, or the hot DJ with good abs in Pitch Perfect, stars as H.G. Wells , the author of The Time Machine, who is somehow transported to present day New York in order to capture Jack the Ripper. I would be rooting for this show if the preview didn't include the line: "You don't belong in this time–Or any time!"
3. Making History (FOX)
Starring: Adam Pally, Leighton Meester, Yassir Lester 
[youtube https://www.youtube.com/watch?v=Z-TVyOqCkr0]
I'm sad about this one (Time Travel Show #3) because Adam Pally is a comedy gift. He was one of the best things about The Mindy Project and he deserves to be in great television shows that use his wholesome Midwestern accent and innocent face to its fullest potential. This probably won't be that show. The premise is Adam Pally makes a time machine out of a duffel bag and goes to 1775 where he dates Paul Revere's daughter. He needs Yassir Lester's help, who plays a history professor, to make sure they don't ruin the American Revolution. What Magic Treehouse bullshit is this? Also he brings ham as currency.
4. Training Day (CBS)
Starring: Bill Paxton, Justin Cornwell, Drew Van Acker, Katrina Law, Lex Scott Davis, Julie Benz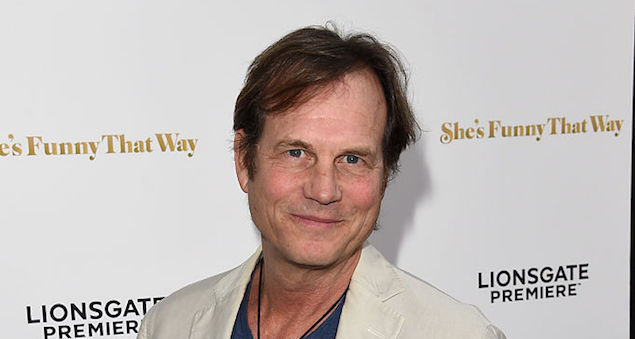 Less of a remake and more of a loose sequel, the Training Day TV show shares the premise of the movies (an idealistic young cop paired with an edgy antihero cop). Even without knowing it's based on a 15-year-old movie, the premise alone is enough to make me fairly certain there won't be anything fresh about this crime thriller.
5. Bull (CBS)
Starring: Michael Weatherly, Freddy Rodriguez, Geneva Carr, Chris Jackson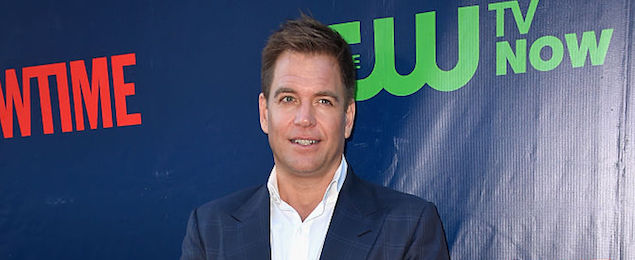 Really all you need here are the words, "inspired by the life of Dr. Phil McGraw." Michael Weatherly will be starring as the mustachioed man's thinly-veiled counterpart, Dr. Bull, a courtroom consultant. The real Dr. Phil is a producer on this show, so I assume Dr. Bull solves every case based on how handsome he is. 
6. Taken (NBC)
Starring: Clive Standen, Jennifer Beals, Gaius Charles, Monique Gabriela Curnen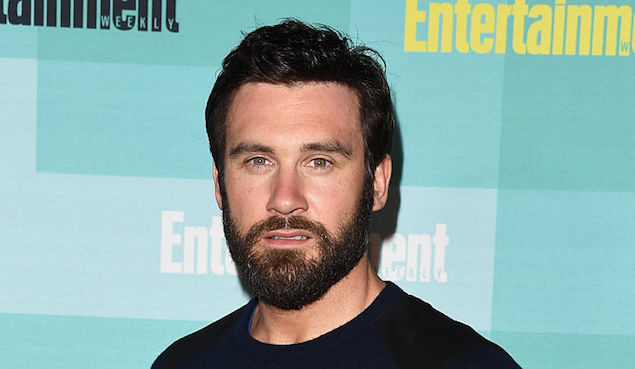 Another reboot! This one starring Clive Standen as a young Liam Neeson, working as a CIA operative and presumably gathering the particular set of skills that will allow him to rescue his daughter at an indeterminable time in the future. I'm glad they're finally making Taken into a TV show–it's not like there have already been sequels driving the premise into the ground!
7. This is Us (NBC)
Staring: Milo Ventimiglia, Mandy Moore, Justin Hartley, Chrissy Metz, Sterling K. Brown, Susan Kelechi Watson
[youtube https://www.youtube.com/watch?v=rfUiKg28r_M]
I admit, this trailer pulls you right in the heartstrings. It hits every "trailer crying" beat–people in love, death, a sad but hopeful song. And it's a good trailer. But does that mean it's going to be a good show? If this were a movie, I imagine it would quietly disappear from theaters and reappear on airplanes five months later. I can't imagine this being a show we'll all be tweeting about.
 8. Lethal Weapon (FOX)
Starring: Damon Wayans Sr., Clayne Crawford, Jordana Brewster, Kevin Rahm, Keesha Sharp
[youtube https://www.youtube.com/watch?v=cXZdEmvcFdU]
Yet another movie-to-TV remake that pairs a good cop and a bad cop in a series that even from its trailer you can tell takes itself way too seriously. This is a direct remake with Wayans Sr. and Crawford playing Murtaugh and Riggs. I'm going to say something that might be difficult for you to hear, but we can get through it together: Not every franchise needs to be a TV series. Let's all just think about that for a few minutes, okay?
9. The Exorcist (FOX)
Starring: Geena Davis, Alfonso Herrera, Ben Daniels, Brianne Howey, Hannah Kasulka
[youtube https://www.youtube.com/watch?v=5NH3ffAp9aA]
WHAT DID I JUST SAY. If a Carrie movie re-make with Julianne Moore can't work, I don't have much hope for an entire TV series with Geena Davis based on the movie about a girl who vomited up pea soup.
10. Wrecked (TBS)
Starring: Zach Cregger, Ginger Gonzaga, Jessica Lowe, Asif Ali, Ally Maki
[youtube https://www.youtube.com/watch?v=nWcdfpDdf0E]
"Like if Lost were a comedy!" I'm sure the creatives promised the executives over and over again. Instead, it looks like, at least in terms of quality, a more apt comparison would be "tiki-themed college sketch show." "Bro-tastic" is a phrase I'm sure I would have to use if I were reviewing the show and I don't mean that as a compliment.
11. Feed the Beast (AMC)
Starring: Jim Sturgess, David Schwimmer
There has never been a white man television show more white man than this television show. I am basing this off of an ad featuring David Schwimmer, looking like your angriest uncle in a tight silk shirt and a lounging Jim Sturgess in a rubber apron, inexplicably at a formal table inside a New York City subway. The ads on one side of the subway are photographs of fancy plated food. On the other side is a red ad for something that says, "CHOMP CHOMP." Clearly this show is very Deep and I am sorry that I probably won't understand it.