With the rate of acquisitions and mergers soaring while fundraising slows, it's an interesting time in tech. More companies than ever before are joining the unicorn club, but others are crumbling and announcing massive layoffs left and right. It's projected that 260,000 tech workers will lose their jobs in 2016, according to Information Week. Given the instability in the sector, securing the hottest tech talent is more important than ever. While the team is only part of the formula, it's no secret that a key hire can pave the way to success.
In light of this, the Observer proudly announces the return of our Most Poachable Players in Tech series. After a one-year hiatus, we're back to offer a selection of some of the most hirable tech, as well as media, talent out there. In the past, our picks have ended up being promoted, acqui-hired and, of course, pilfered from their current positions.
We've chosen 20 tech hires who shine in all different aspects of the industry from startups and non-profits to venture capital and the mega tech giants like Google, Facebook and Amazon. This select roster of stars have been major disrupters who have grown companies into industry leaders, sold businesses for millions (and even billions) and amassed portfolios that look more like the Wikipedia page for "Biggest Tech Companies Ever" than they do resumes. These are experts in product, engineering, partnerships, management and more, and some of them look like they could use a new job.
Jacob Bank
Product manager at Google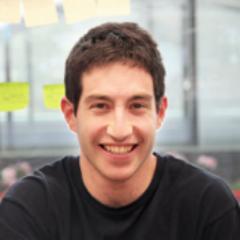 While still in his 20's, Mr. Bank co-founded time-management company Timeful and, after only three years in business, led it to a major acquisition by Google in May 2015. The Cornell grad has been working for the tech giant ever since, and while it's a great gig, Mr. Bank has already interned for Google twice. Clearly, Mr. Bank, who's also worked for LinkedIn, can lead a startup to success and thrives in an upstart environment, so he has a lot to offer an up-and-coming company. Currently, he's on leave from his Ph.D program at Stanford, so make sure to get to him before he returns to academia.
Natalie Bonifede
Director of programs at Girls Who Code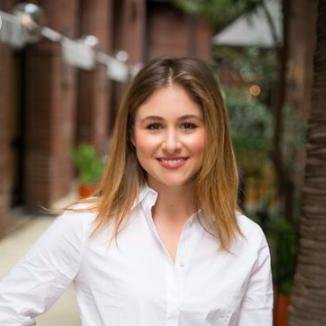 As director of programs, Ms. Bonifede is on the forefront of the mission of this national nonprofit, which aims to educate young girls and close the gender gap in coding, engineering and tech. Because Girls Who Code is always pumping out new initiatives such as summer programs, meetups and YouTube videos, the organization is constantly expanding its influence in new ways. This year, the introduction of 1,500 new high school computer science clubs will triple its footprint. Rounding out her nonprofit expertise, Ms. Bonifede previously co-founded another similar organization, Nonprofit Share, and also worked for Goods for Good. Ms. Bonifede performed research and managed communications for the organization, which, according to its website, "builds the financial capacity of communities in Africa so they can provide orphan care." Over 10 years, Goods for Good has reached more than 80,000 children at risk.
Deana Murfitt
Chief people officer at Unruly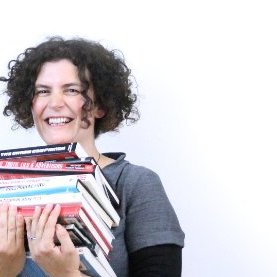 Ms. Murfitt has a knack for assembling star tech teams. In her 12 years specializing in online media and technology environments, companies like Huddle.net, eBay and Last.fm have landed on the client list of her own firm, Murfitt Consulting Ltd, for which she runs on the side. Most recently, she's been charged with finding the high bar tech talent Unruly Media's growing team relies on to make content go viral. Her four years recruiting for the company has helped build it into the world's leading social video platform, with 40 percent market share.
David Levy
Startup business development at Amazon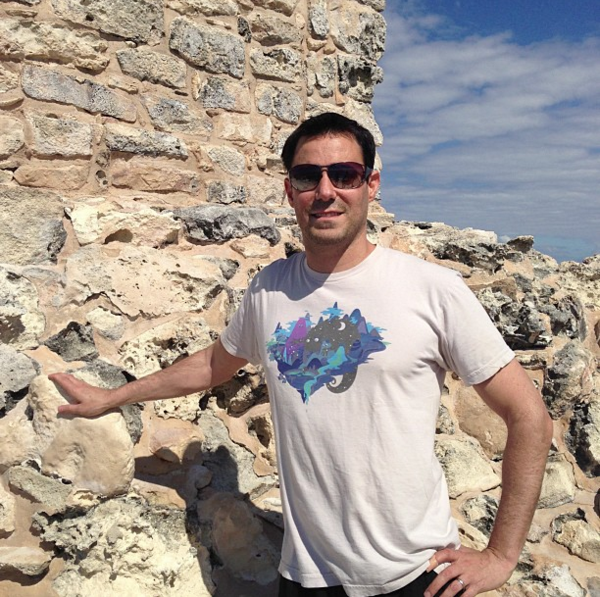 Mr. Levy is especially savvy when it comes to the business side of the tech world. He's founded several companies of his own and sold one, Philo Media (which lets TV viewers use their phones to "check-in" and interact with shows) to LocalResponse in 2011. He also spent time as the entrepreneur-in-residence at Comcast Ventures, where he sourced and vetted deals. He previously spent a decade on Wall Street, investing in and advising growth and technology companies. Now at Amazon, he works with startups, accelerators and incubators to help them grow and leverage Amazon's cloud platform.
Mona Chaudhuri
VP of product at Chartbeat
Ms. Chaudhuri has been at Chartbeat in this position for nearly six years (about since the company's beginning) and has been a key player in forming not only the company's product—which was the first real-time traffic analytics platform—but the field of journalism analytics in general. From the start, Ms. Chaudhuri was tasked with designing and testing what would become the Chartbeat platform, which set the precedent for web analytics and future competitors. It's no wonder the company refers to her as their "Queen of Product."
Aaron Henshaw
Engineering manager/lead engineer at Etsy
Mr. Henshaw is an engineer and founder with two startups under his belt. First was Cloud Assassin, a social photo-snapping game. Then, he struck gold with Grand St., a New York-based indie electronics company known for testing each and every gadget it sells, which was acquired by Etsy after about only two years in business. Now at Etsy himself, he's been with the company through major leaps including last year's IPO, and during his two years leading the company's engineering team, he's launched several crucial projects including Fund on Etsy and the Tumblr Buy Button.
Erin Teague 
Director of product management at Yahoo!
After working at Intel and Twitter, Ms. Teague moved on to the mobile-only social network Path, where she was responsible for the company's astounding 2013 user growth that reached over 1 billion app opens a month. Now Harvard MBA, who also earned a computer engineering degree, heads product management at Yahoo!, where for the last three years, she's been charged with attracting new customers to several of Yahoo's services including Flickr, Tumblr, Finance and Mail. 
Kristen Titus
Director of New York City's Tech Talent Pipeline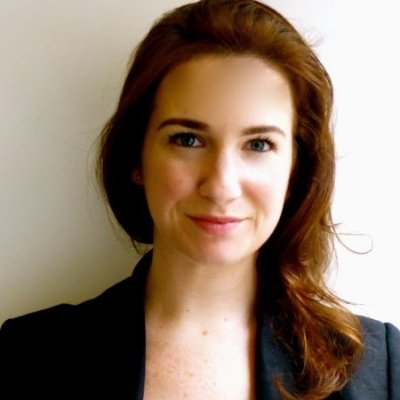 Ms. Titus is widely recognized as an influencer who is changing the tech sector. Mayor Bill de Blasio recognized this in 2014 when he tapped her to lead the city's Tech Talent Pipeline, a $10 million commitment of city, state, federal and private funds to support the growth of the New York tech sector. Formerly, she served as the executive director of Girls Who Code, where she lead the organization's launch and development, grew the team from one to 37 employees, secured funding and earned media coverage from more than 80 outlets.
Nicole Glaros
Chief product officer and managing director at Techstars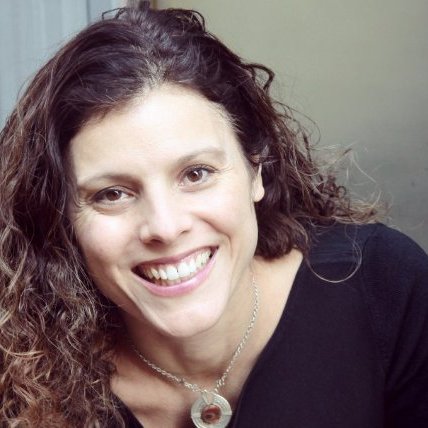 Ms. Glaros founded three startups and had a big exit with her first, Property Management Shop, but where she's really proven herself is with her more than a decade of experience working with and funding early-stage web software companies. This has largely been at Techstars, which she's been with since 2009 when the accelerator was in its humble early days in Boulder, Colorado. Now (and for the last several years), she's served as chief product officer as well as the managing Director for Boulder and NYC. She also helped expand the program to Texas and, through the eight different programs she's run, added nearly 100 companies to her portfolio.
Jeff Bonforte
Senior vice president of communications products at Yahoo!
He's an angel investor, product development pro (on both the startup and corporate side) and a true career executive. Mr. Bonforte has held eight executive positions at six companies (including a few at his own) over the last 16 years. He's the founder behind several multi-million dollar startups such as Gizmo5 and Xobni, which were acquired by Google and Yahoo respectively. He's been working for the tech giant for over ten, working his way up from VP of real time communications to VP of social search, before finally landing his current role of SVP of communications products.
Hilary Gosher
Managing director at Insight Venture Partners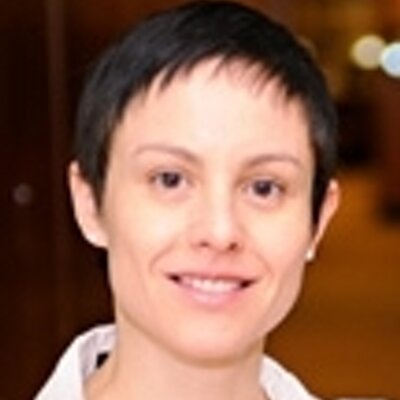 After a career of investing, Ms. Goshner came into a partner position at Insight Venture Partners, one of the biggest global private equity and venture capital firm investing in the software, Internet, e-commerce and technology industries. She founded and co-leads Insight Onsite, the firm's team of operations and growth experts who provide hands-on operational assistance and advice to more than 60 software and Internet companies. While in this position for the last 16 years, Ms. Goshner has also served as a board member for several companies and lectured as an adjunct business professor at both Columbia University and the NYU Stern School of Business.
Zuhairah Washington
General manager at Uber
Ms. Washington is a seasoned business executive with over a decade of experience in global markets including New York, San Francisco, London, Dubai and Washington DC. She holds degrees from both Harvard Business School and Harvard Law, and after a career in investment banking and private equity real estate, Ms. Washington went on to become director of business development of Qype, Europe's largest review site, which Yelp acquired for $50 million in 2012. She also founded award-winning mobile startup Kahnoodle before coming into her current position of General Manager for Uber's DC Metro business. In this role she's led the regional launches of uberX, uberPOOL, uberWAV and uberFAMILY in DC, Maryland and Northern Virginia. Ms. Washington has also played an integral role in getting industry regulations passed in all three jurisdictions, but seeing as the company is getting hit with a new lawsuit nearly every other day, it may be time for her to move on from Uber after three years.
Jesse Schultz
Manager of social innovation at Warby Parker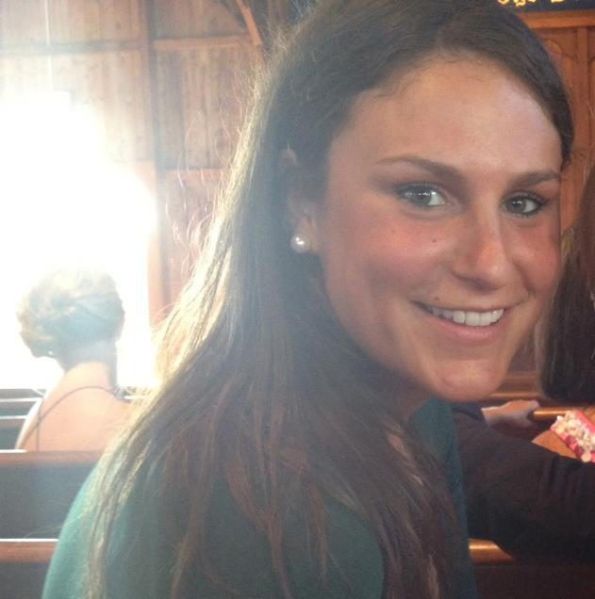 Ms. Schultz has been at Warby Parker almost since its inception and leads social initiatives such as the company's staple "Buy a Pair, Give a Pair" program. She's also forged collaborations with a variety of non-profits and spearheads employee engagement opportunities with the company's local New York City community, including events and projects with Free Arts NYC, Brooklyn Youth Sports Club and more. Warby Parker was recently named the Most Innovative Company by Fast Company, so the manager of social innovation must be doing a thing or two right.
Christina Wallace 
Founding director of BridgeUp: STEM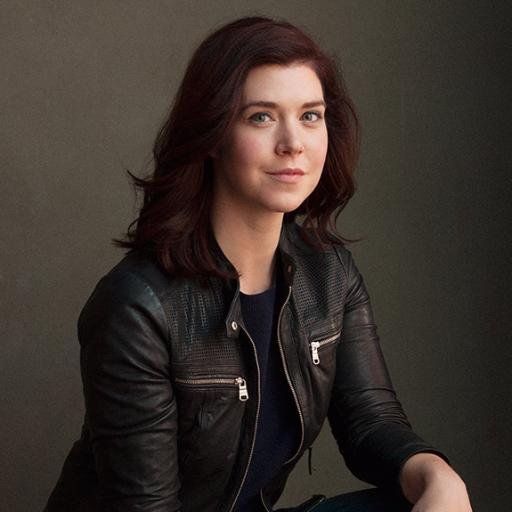 With a background in theater direction and classical music, Ms. Wallace is not the typical techie. But as founding director of the BridgeUp: STEM program at the American Museum of Natural History, the Harvard MBA is now leading a $7.5 million program working to teach girls and minorities computer science. Previously, she served as founding director and VP of brand marketing and communications for the Startup Institute and also co-founded Quincy, a women's apparel startup that promised its proprietary sizing model and fit algorithm would deliver a perfect fit in the chest.
Federico Saldarini
Contractor for 10x Management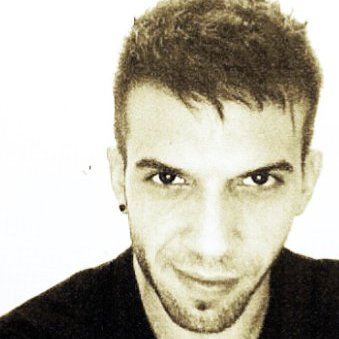 At age six, Mr. Saldarini was teaching himself to code, and by age 10, he had mastered multiple languages including C. He holds degrees in both computer science and music synthesis, which has lead him to specialize in the fields of graphics, vision, audio, artificial intelligence, human-computer interaction and their convergence in the making of computer games and innovative experiences. Recently he worked as an engineer for Anki Inc., the consumer robotics and artificial intelligence startup that famously launched via Tim Cook's introduction at an Apple keynote event and received $50 million in funding from Andreessen Horowitz. And now through consulting managed by 10X Management, he's led work for Live Nation, Magic Instruments, Globant and more.
Ime Archibongz
Director of strategic partnerships at Facebook
Mr. Archibong rose through the ranks through three different engineering and managerial corporate strategy positions at IBM before settling at Facebook, which he's been with through thick and thin, including the company's massive IPO. Throughout his five and a half year tenure at the social media company, he's led several of the its major media related partnerships, specifically those in the music industry and online video space. The Stanford MBA is often a voice for the company's initiatives, explaining new projects to the media and industry experts during interviews, conferences and fireside chats.
Tim Jones
Former CTO of Upworthy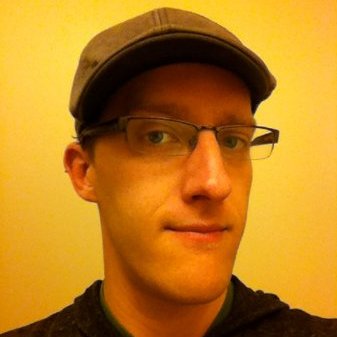 Mr. Jones is a multi-talented technologist who's equally comfortable writing code, architecting technical systems, creating a strategy or managing a team. As the first CTO of Upworthy, he built and led the technology and team that powered the company's unprecedented growth in 2012, when it was hailed the fastest growing media company of all time. Prior, Mr. Jones was the webmaster and technologist for Howard Dean's 2004 presidential campaign and had also co-founded the Washington D.C.-based consulting firm Echo & Co., where he led online communications projects for the U.N. World Food Programme and Barack Obama's 2006 Senatorial campaign. At the Electronic Frontier Foundation, he overhauled the foundation's public-facing internet presence while leading projects related to Facebook privacy and government surveillance.
Jeff Garzik
Bitcoin expert
Mr. Garzik is an entrepreneur, software engineer and futurist, but he is perhaps best known as one of the core developers and top world experts on Bitcoin. He is the author of a significant chunk of the Bitcoin codebase and related efforts—including the first software and hardware Bitcoin mining programs—and has been tapped by everyone from corporations and hedge funds to governments and central banks to guide them on everything related to cryptocurrency. Even the United States Treasury Department turned to Mr. Garzik to brief them on Bitcoin. Prior, he had long history of bringing technology to the masses. He was part of the team that brought CNN to the web and was also deeply involved in building Linux, the best-known and most widely-used open source project. Currently, he serves on advisory boards for several cryptocurrency companies and is building BLOQ, an enterprise blockchain company, and Dunvegan Space Systems, an early-stage company focused on bringing decentralized, networked, open-source design principles to spaceflight.
Clara Lee
Global business and product planning manager at Apple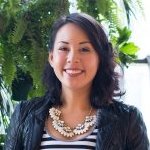 Ms. Lee is behind countless Apple product launches. For the iPad, she planned and executed several releases and was in charge of everything from coordination across leadership channels and factory operations to forecasting sales and coordinating inventory. Now in her third position at Apple, she's the team manager for the Apple Watch. In this role, Ms. Lee managed the first Apple Watch launch and led its rollout to 26 countries over three months. Including her time analyzing markets as a senior strategy consultant at Deloitte, she has more than a decade of experience.
Akshay Agarwal
Engineer at MyDidi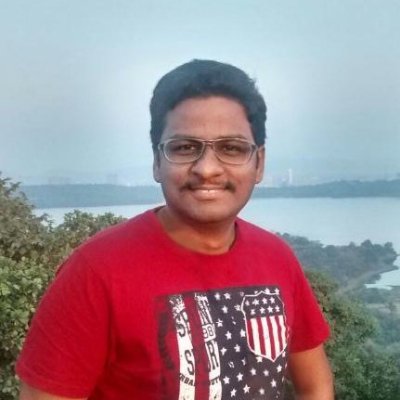 Mr. Agarwal has a decade of experience building e-commerce and mobile products for international brands. He was born and raised in India, where he studied computer science and soon learned he didn't learn everything needed to be a programmer in the real world. So he taught himself, created a personal brand building websites for local businesses and was eventually hand selected by Wikipedia to work on their open-source project sponsored by Google. He's worked for Endurance International Group (essentially the GoDaddy of India) and during years of freelancing has worked for companies such as Audi, Hershey's, Mead Johnson and Future Group. Currently, he's working for Mumbai-based MyDidi, an on-demand cleaning service startup aiming to help Indian women achieve upward mobility.
Additional reporting by John Bonazzo.