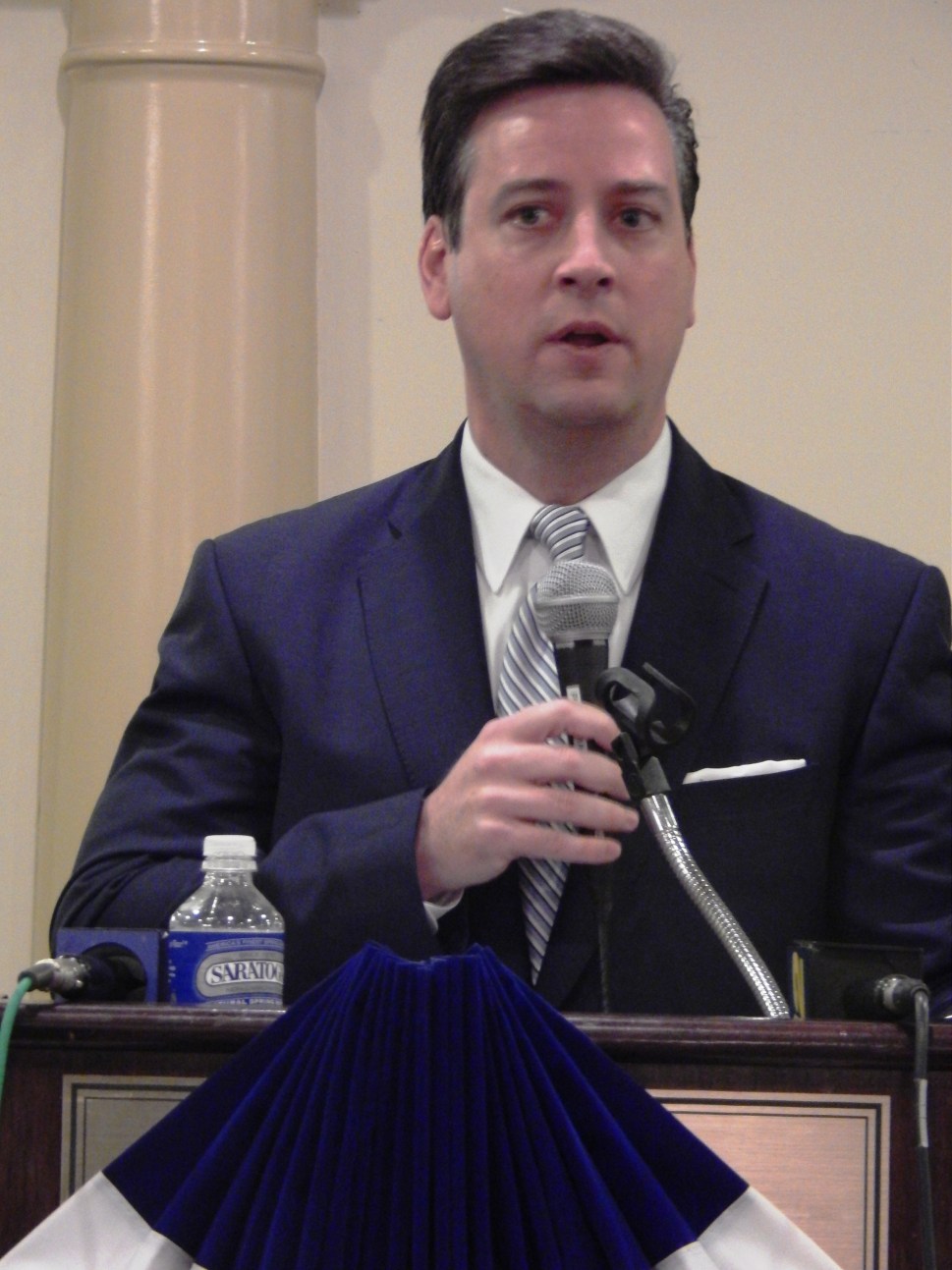 He was supposed to be the guy with the Jim Carey haircut who would crumble when pushed.
But it didn't turn out that way when Middlesex County Democratic Chairman Kevin McCabe – complete with new hipster Chet Baker hair style – shocked the New Jersey backroom political world with his flat declaration that the Middlesex delegation would support the Atlantic City takeover bill offered by Speaker Vincent Prieto (D-32) and not that of Senate President Steve Sweeney (D-3).
McCabe's decision sent rip-snorting anger through the South Jersey Democratic organization, whose chieftains and lieutenants – Assembly Majority Leader Lou Greenwald (D-6) among them – were trying to harvest opposition votes to the Prieto bill in an effort to lend support to Sweeney and Governor Chris Christie's preferred version.
The south – starting with 13 votes to add to the Republicans presumed 22 – still figured to have some plenty of wiggle room with Assemblyman John Wisniewski (D-19) – long a friendly face in South Jersey circles – but otherwise faced resistance from McCabe and those remaining members of the Middlesex delegation, including Assemblyman Wayne DeAngelo (D-14).
Speaking on condition of anonymity, one Democratic source surmised that McCabe simply had had enough of being expected to fold on command.