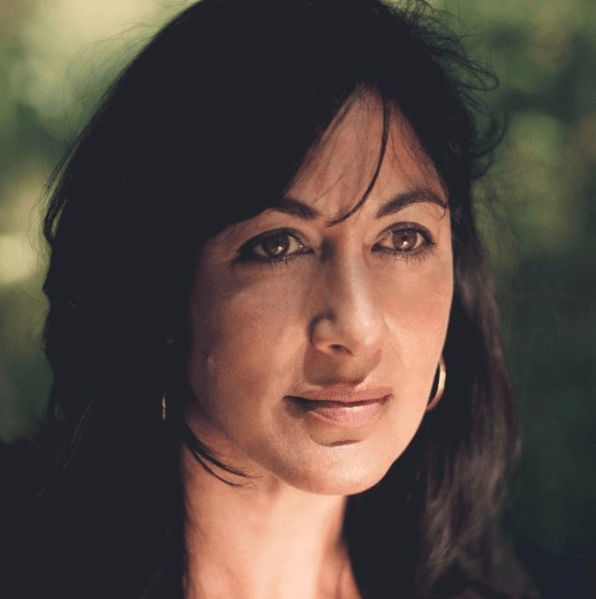 Polly Samson is an English author of great grace and profound emotional insight. Since 1993 she has also been a primary lyricist for Pink Floyd. This is a role she now continues for Floyd's David Gilmour, her husband of 22 years.
If Samson's contributions to the buttercream and fireworks landscapes of Pink Floyd lead you to investigate her literary oeuvre, you will make a wonderful and rare discovery.
Samson's evocative work is rooted in a deep sensory awareness of the environment around us; the magic of the world's manmade and natural objects act as a constant counterpoint to the clumsy errors of the heart. Through Samson's eyes, everything to be seen, touched or smelled is worthy of gorgeous and detailed description.
"It's not enough to tell someone what a character is feeling," Samson notes. "I also want them to know what that character is smelling, what they're hearing, what they're feeling on their skin. I very much want to employ all the senses, and then some. If I have an ambition as a writer, it is to put the reader 'right there' inside the skin of the person the events are happening to. Reading—and writing—gives us this chance to live more than one life, and to live another life, one has to engage all the senses."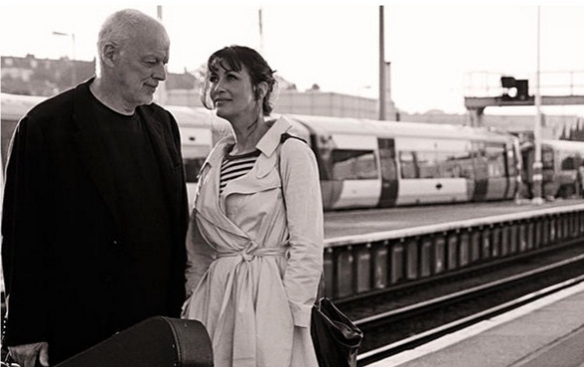 Samson's writing reminds us that there is no such thing as an ordinary life; each and every one of us has lived 18 million minutes and more, each one of those minutes filled with unique experiences and sensations that affect every action, reaction and thought. The Kindness, her fourth and most recent book, is set largely beneath magnificently described British skies and the bent boughs of the countryside; it details how pity, love and generosity can combine to create a kind of tragedy that echoes the power of death to devastate lives. It was inspired by a real life incident in Samson's recent ancestral past.
"The germ of The Kindness is something that happened to my great uncle in the 1930s," Samson explains.
"He and his wife had made the decision to get out of Germany and go to Paris. Before they did, his best friend, who was a man who was going to America, offered to be the sperm donor, because my great uncle couldn't have children. They assumed they would probably never see each other again, travel being so much more impractical in this time before jet airplanes. My great uncle, his wife and there then-little girl went to Paris, and then when things heated up there, my great uncle made the decision to get his wife and his child to safety in America while he stayed behind and sorted out their affairs in Paris. But he left it too late and he got interned. Those events meant that he was separated from his little girl and his wife for long enough for her to have found his friend (the sperm donor) in America and for them to fall in love."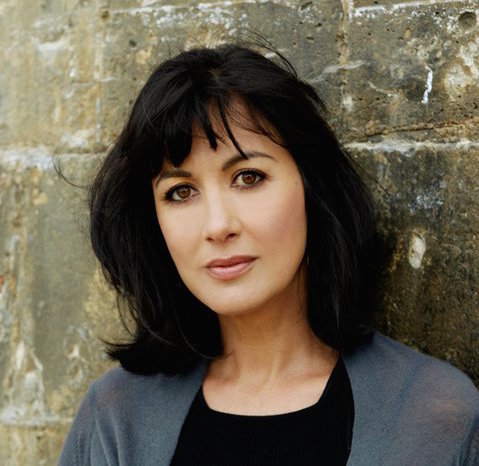 "That pushed my uncle out of the picture, though he did end up eventually making it to America. He tried for years to get his wife and daughter back, but it was too late, she was now with the biological father, and it broke his heart. When he died—I was still only, I think, 13—I was told it was his heart that had killed him, but being a very suspicious 13-year-old, that didn't quite ring true. My parents weren't exactly lying; it was a broken heart that had killed him, and he committed suicide. That story formed the basis for The Kindness, although I moved it out of the 1930s, and made the problems different problems, and the separations different separations, but it was very much from that families' story that it arose."
Samson, the child of an editor and an author, lived a life where the power of history to affect lives was never far away. Her father was a Jewish refugee from Nazi Germany who emigrated to England in 1938, and her mother wrote a unique memoir of life as a major in Mao's Red Chinese army. Samson's work reflects history's instability, and the power of memory to address and revise the past and the effect it's had on us.
"I value memory second only to empathy," says Samson. "I think that writers are very lucky in that we have in common with our childhood self the ability to have imaginary friends."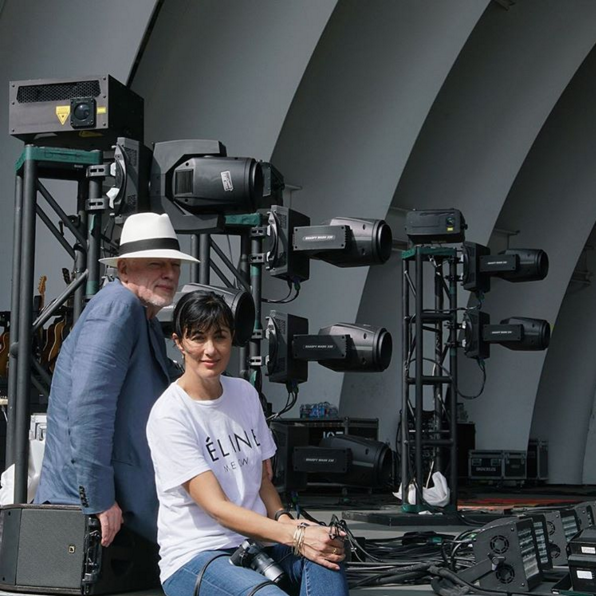 The characters in Polly Samson's novels and short stories attempt to dance, awkwardly and ineffectually, to the delicious music of the unpredictable. Frequently, her point of view reminds me of the work of Graham Greene: entire lives are changed because of pity and failed attempts to make deals with the future.
Samson's world is virtually Buddhist in its recognition of cause and effect (and here we note that despite it's grotesque overuse in our day-to-day conversation, Karma does not mean that when you do something bad, something bad happens to you; it actually means that every one of our actions affects every subsequent action). She reminds us that we are constantly being buffeted about by the dissonance of unseen consequences, especially when desire is involved, and the past, subject to the erratic organizations of memories' fogs and good intentions, is an uncollated manuscript, edited by death.
Although it is likely an unintended effect, Samson's authorscape parallels the baroque and beautiful story of Pink Floyd, where beauty and artistic triumph has been set and reset by death, madness and money.
Was it intimidating to become a working part of a legendary musical unit? 
"Yes! Really intimidating! And had I not had a temperature of a 104 at the time it would never have happened," Samson recalls.
[youtube https://www.youtube.com/watch?v=QrvDF2PFr2E&w=560&h=315]
"It happened incredibly organically—I was working as a journalist on the Sunday Times and Dave was my boyfriend, and I had what's called in England 'glandular fever.' He was looking after me at his house, and it was during that period when him, Rick Wright and Nick Mason were jamming in the studio for the first time since, I think, the '70s, and those jams were what became both The Division Bell and The Endless River."
"Dave would come back in the evening and I would have this very, very high temperature, and he'd be playing me these beautiful pieces of music, and he'd go, 'Oh, I just don't know what the lyrics should be for this one,' and apparently I was lying there mumbling things, not particularly aware that he was writing them down. When I recovered, he'd show me this stuff and say, 'Look, this works.' "
But Samson still wasn't sure she wanted to make the transition from "traditional" author to collaborator with one of the world's most famous bands.
"We came to an agreement that I would write these things, but my name would never go on it," she continues. "I mean, I was really happy to be paid, but for some reason I had this terror that the world was going to point at me and call me Yoko Ono. When I think about that now, I know that's madness, because what would be wrong with being Yoko Ono! She's a woman in her 80s who is still producing innovative art!"
"David went, 'Oh, don't worry about it, you don't have to have your name on it,' so I quite happily wrote some stuff, knowing that no one would ever know. But when it came to it, he said to me, 'Well, I'm sorry, but your name is going on it.' We argued a bit, and he said, 'There will come a time when you will thank me, I know you feel uncomfortable now, but in the end you will be glad.' And as usual, he was right, because I'm really proud of those lyrics."
And we would be very goddamn remiss if we didn't ask one very obvious question: Which comes first? Music or lyrics?
"With David, it's almost always music first, so I've got this fantastic base. Once I know that I love a piece of music enough to listen to it repeatedly, he will then sing a scat over the top, and his scats are very strange, you almost feel the words shimmering under the surface, so it's really almost like trying to get myself into a trance of trying to hear what it is. So it's quite interpretive and very empathetic when I'm writing a first person song, but possibly not confessional, because I don't think I am very sure what it is he'd be confessing [laughs]. And maybe I don't want to know."