The next time you're screaming at a Beyoncé show, or catching The Grammys on TV, or watching the Super Bowl, keep in mind that these pinnacles of popular entertainment all have one thing in common—Dallas.
To the outside world, the image of the Dallas-Fort Worth area ("DFW" to its residents) is a mix of cowboy hats, big hair, wild cat sports team owners and J.R. Ewing. When it comes to music, you may think metal (Drowning Pool, Pantera) or country (Dixie Chicks and, um, well, Dixie Chicks). But Dallas isn't Austin, and it isn't Houston, or anything resembling those other stereotypes. And as it turns out, it's more influential than both.
Though it may fly under the radar, Dallas hosts a shocking array of musical talent. In addition to producing stars like Erykah Badu and Norah Jones, the city also boasts players who have worked with pretty much every you-only-need-one-name star: Justin, Prince, Michael, Janet, Stevie, Beyoncé, Kendrick, Jay, Puff, and dozens of others.
Even more surprising still is that the core members of this group of musicians not only all know each other and recommend their fellows for gigs: many of them went to the same high school, and most of them had their first taste of Grammy-winning success back then.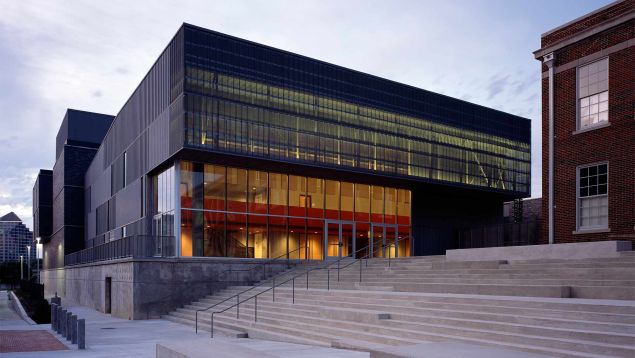 The Booker T. Washington High School for the Performing and Visual Arts can trace its history back to 1892, when it was the first high school in Dallas for African-American students. But it wasn't until 1976 that it took its current form as an arts magnet school (many alum refer to the school as "Arts Magnet" for this reason).
Almost all of Dallas' top musicians went there, dating back to only a few years after its founding. During the 1980s, Edie Brickell and Grammy-winning jazz trumpeter Roy Hargrove both attended. So did a talented dance major named Erica Wright, who would find fame not as a dancer, but as a singer—once she changed her name to Erykah Badu.
"She sang and rapped and did her thing on the side, just because she was in an environment that fostered that," remembers Dallas indie-soul artist Geno Young, a fellow Arts Magnet alum who has worked with Badu on several albums and tours. "But she was a dance major at the school, and a very phenomenal, talented one, one of the best that was there."
The environment at the school was perfect for that kind of cross-pollination. Drummer Robert "Sput" Searight, a member of the Grammy-winning band Snarky Puppy who has also worked with Snoop Dogg, Timbaland and even Celiné Dion, also went there.
"The best way I can describe the school would be to think of the TV show Fame," he explains. "What you saw in that TV show is what we lived in high school. When the bell rung, you saw boys and girls in leotards dancing down the halls, orchestral players walking down the halls playing their violins, people playing sax, people doing visual arts, people practicing their lines. You saw all these things and you heard all of these sounds on a regular basis, every day. It was a really beautiful thing to be a part of for four years."
Shaun Martin, a keyboardist and Booker T. alum who has worked with Erykah, Chaka Khan and Kirk Franklin, remembers the school as an extremely encouraging place.
"It invited creativity," he says. "Everything about the school when we were all there was designed to push your creative limits. I think that's why a lot of us that went there ended up being successful. You were taught to live your life without limits."
"I think that's why a lot of us that went [to Booker T.] ended up being successful. You were taught to live your life without limits."
It was at Arts Magnet back in the early 1990s that Searight and his friend Myron Butler—now a Grammy-winning gospel artist—started piecing together a gospel choir from the most talented kids at the school. "It was cherry-picked kegs of dynamite," Searight recalls. "Everybody could sing, write and play."
The group took the name God's Property and eventually hooked up with gospel star Kirk Franklin. While Franklin was perhaps the biggest star in gospel music at the time, most of the choir just knew him as what Searight calls a "hometown boy."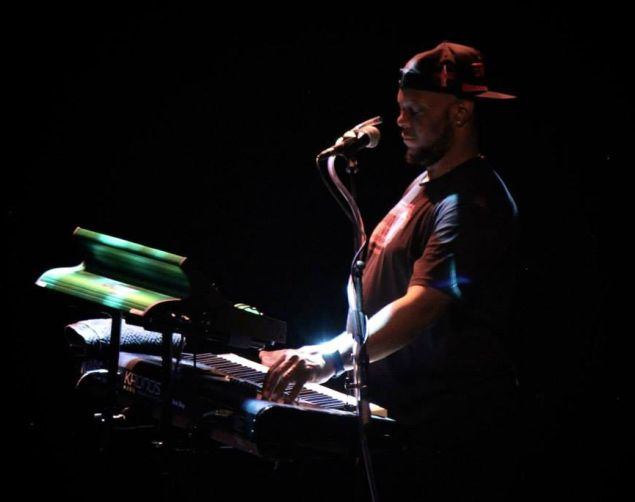 "He's from Fort Worth, I'm from Dallas," Searight tells me. "We ran across each other a lot. I was playing in most of the choirs that he was directing. We were always interacting with him. He took a liking to the group, because it was really exciting and youthful, and those are the things he wanted to connect with."
The story of God's Property played out exactly like you might imagine if you threw a bunch of talented teenagers into the middle of the music business. There were platinum albums, Grammys, tours, awards shows and TV appearances. But there were also bad contracts, lawsuits and up to half a year of touring for almost no pay ("the word 'recoup' was being thrown around," Searight says dryly).
Most importantly, that experience gave the musicians in God's Property their first real taste of the life of a professional musician. The members of that band—Searight, R.C. Williams, Shaun Martin, Daniel Jones, and even Los Angeles-based Terrace Martin (who ended up there due to his close friendship with Searight)—would form the core of the Dallas scene to this day.
"Dallas music has a legacy that goes back even farther than us. It's this spirit that says, 'We just make music, and we do it naturally, and we collaborate.' "
God's Property's success was no accident. Another key pillar of the Dallas scene is the church. Many of the city's key players are multi-instrumentalists (like Searight, a world-class drummer who has had nearly as many top gigs as a keyboardist)—a trait that can be traced back to playing in church services.
"There are a lot of Dallas musicians who are multi-instrumentalists, and that's in the black church tradition," Geno Young says. "It looks as though it's this amazing thing, but most of it is born out of necessity. You grow up in these church things, especially in Dallas, and you need a drummer, and so you're a drummer. The church needs a keyboardist, and so you battle and learn to play that. Daniel Jones and Sput and myself and Shaun [Martin] and R.C. Williams, a lot of us went to Booker T. already playing because of the background in church music. Same with some of the singers."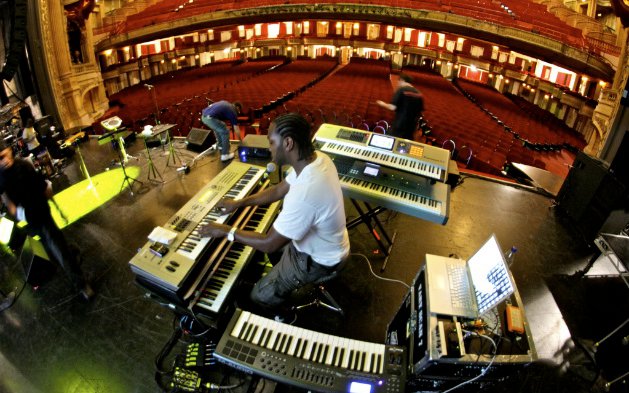 All of these common experiences—the church, Arts Magnet, early touring experiences—lead to a feeling of camaraderie not found in other, more competitive music scenes.
R.C. Williams, longtime musical director for Erykah Badu and a solo artist in his own right, has hosted a Wednesday night jam session at Dallas' Prophet Bar for the past 11 years. It serves as a hub for the scene (and sometimes for visiting artists—there was one memorable night a while ago when all of Justin Timberlake's and Usher's band members came through).
"It's a breeding ground and a meeting place," explains Geno Young. "The younger kids from Booker T know that R.C. went to Booker T, so they want to come and get schooled, but they also want to show what they can do. It's like a built-in factory. It's the meeting place for a lot of people, and that's where musicians get heard, and that's why they end up on the same gigs."
And those gigs are with many of the top artists in the world.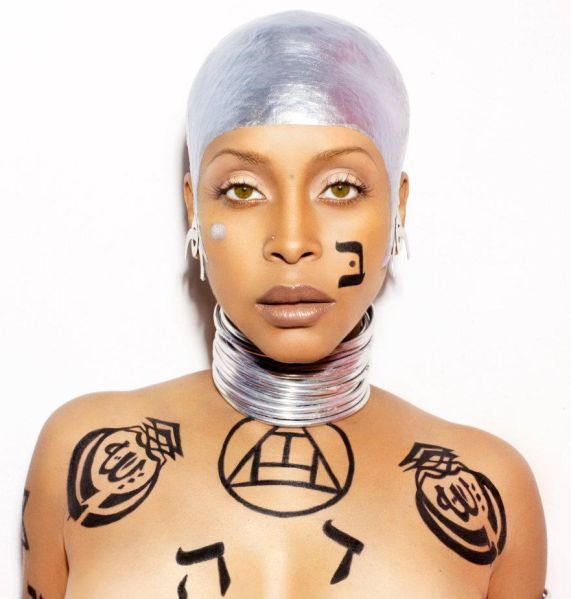 Daniel Jones of God's Property has gone on to play with Janet Jackson, Dr. Dre, Jay Z, and countless others. A new generation of Booker T. alum, 21-year-old Mike Mitchell, is now drumming with jazz legend Stanley Clarke. Early Kirk Franklin collaborator Jerome Harmon now produces hits for Beyoncé, Jay Z, and Justin Timberlake. Another Kirk Franklin band member, Bobby Sparks, has gone on to work with Prince, St. Vincent, Ray Charles and Herbie Hancock. Terrace Martin of God's Property produced Kendrick Lamar's To Pimp A Butterfly, and is a key part of the movement bringing live instrumentation back to hip-hop.
Underlying all of this is Dallas' long musical history that dates back decades before any of its current musicians were even born. The city, Geno Young explains, has been a center for musicians since the 1920s.
"People don't realize that Dallas was a hub for blues," he tells me. "Deep Ellum, where the Prophet Bar is—Leadbelly lived there, and Bessie Smith performed there. The reason why the major street in Dallas is Lemon Avenue is because of Blind Lemon Jefferson. People don't know that Robert Johnson recorded his last recordings there in Dallas, Texas.
"So what happens is, when you put a school like Booker T. Washington in the same area, with that rich legacy of music and gospel music and blues there, it's infused into the young people," he continues. "Dallas music has a legacy that even goes back even farther than us. It's this spirit that says, 'We just make music, and we do it naturally, and we collaborate.' That spirit is infused in the city."