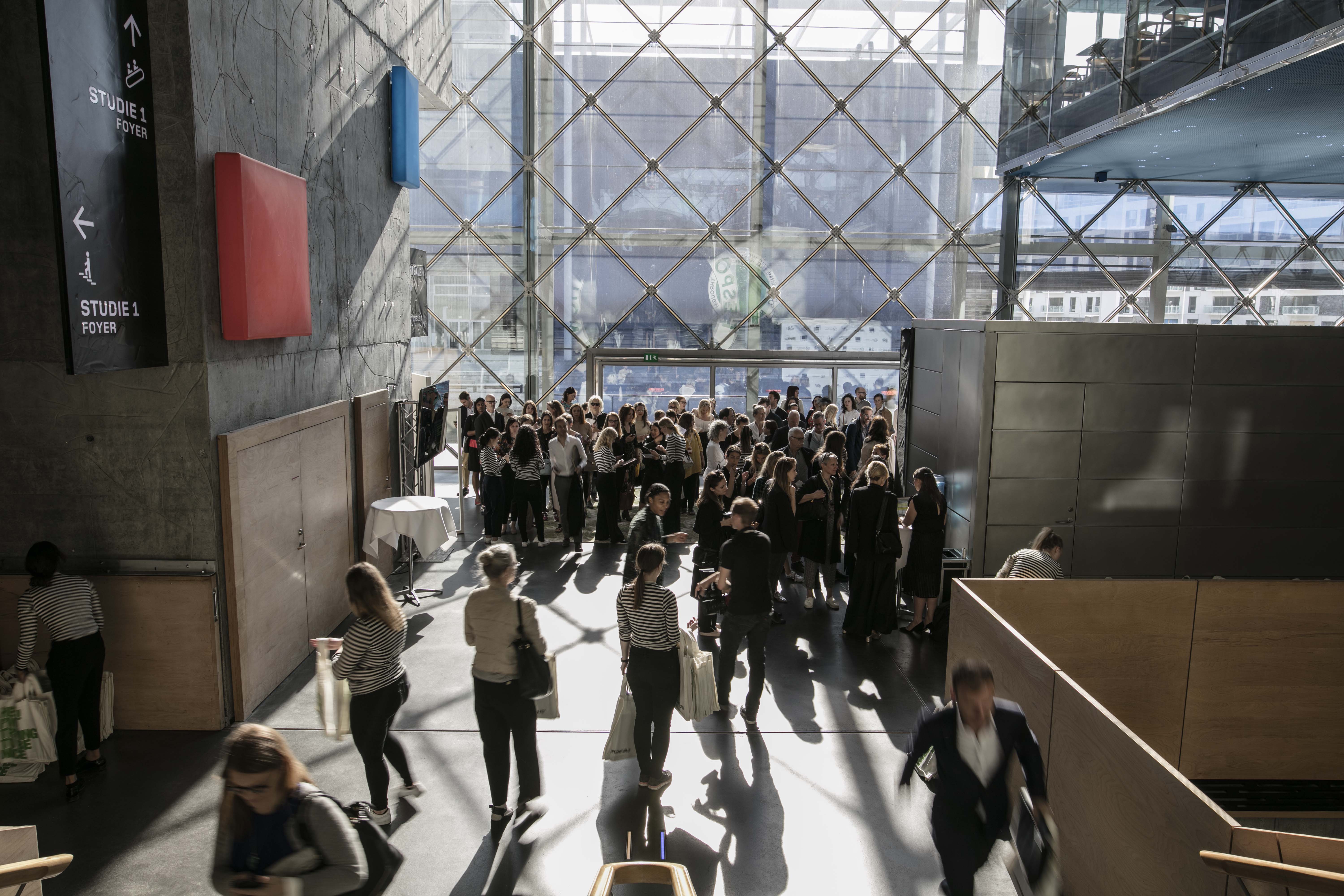 In early May, over 1,200 fashion, political, and business leaders gathered in the eco-hub of Copenhagen, Denmark for the fourth edition of the Copenhagen Fashion Summit. The focus of the summit revolved around the pressing need for environmental change and innovation in the world of fashion. Over the course of the eight-hour program, a total of 52 speakers and panelists addressed the subject of responsible innovation, a key theme of this year's summit. The sold out conference included a melting pot of innovators and trendsetters such as Vanessa Friedman, Fashion Director and Chief Fashion Critic at The New York Times, Hannah Jones, CSO of Nike, and Anna Gedda, Head of Sustainability of H&M. Eva Kruse, CEO of Danish Fashion Institute and Copenhagen Fashion Week, was the driving force who spearheaded the world's largest and most important event of the year covering eco-conscious fashion.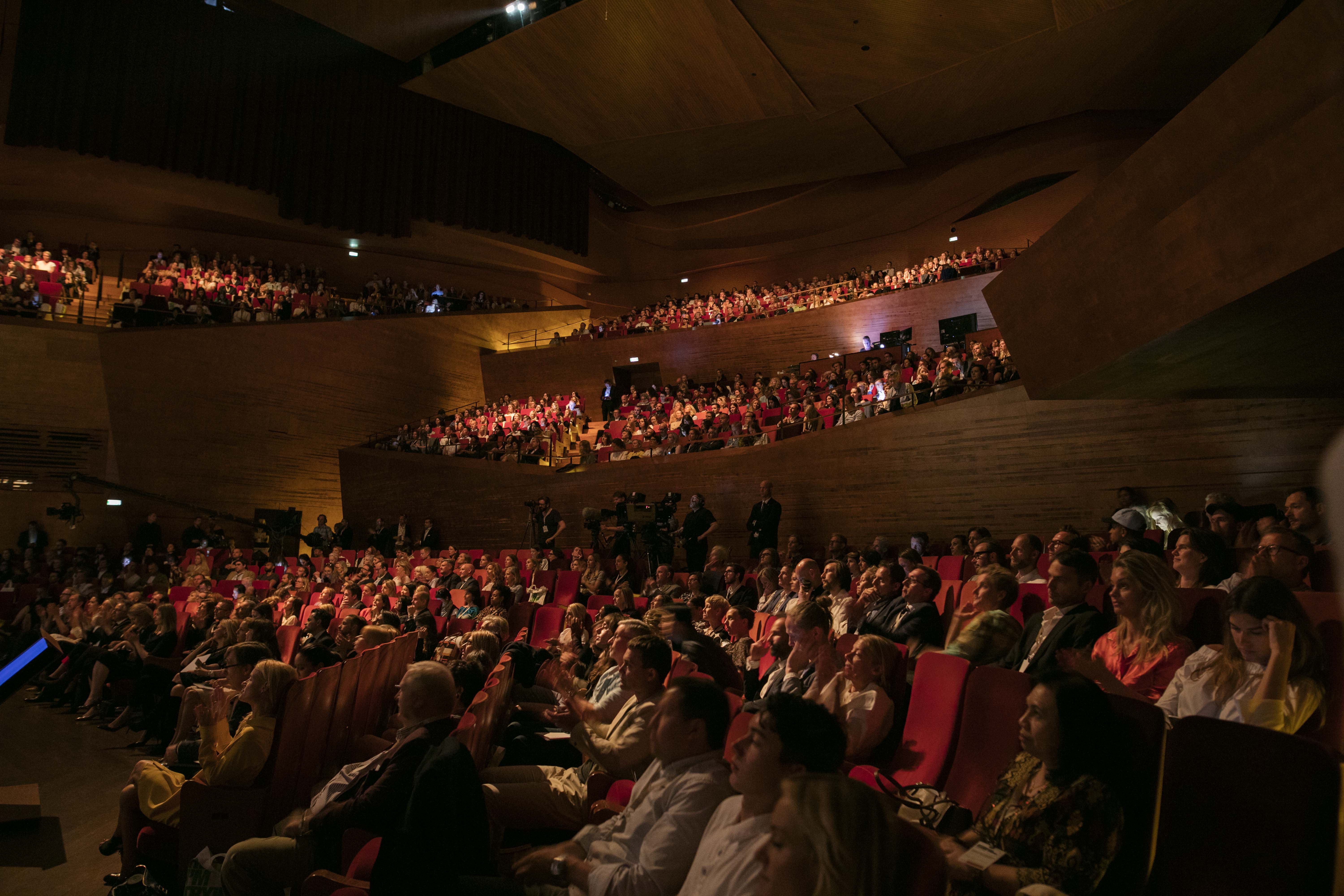 Recently, ethical fashion has been an industry-leading topic of conversation, with the influence even trickling down to everyday consumers. Through initiatives such as Fashion Revolution and viral social media campaigns such as #30wears, it is clear that consumers are more informed than ever, and increasingly allowing their purchases to be influenced by the social and environmental impact of products. The fashion industry is plagued with severe global challenges: water pollution, low wages, poor working conditions, carbon emissions and more. Patagonia, an apparel company dedicated to creating products with no unnecessary harm, still produces 150 liters of water and 20 pounds of CO2 gas emissions per jacket manufactured. We need to ensure we are putting our words into actions. Summit co-host, Derek Blasberg, asserted that the point of the gathering is, "To take the message outside the auditorium" so we can make an impactful, sustainable change.
Following are five key takeaways from the 2016 Copenhagen Fashion Summit: 
1. Responsible innovation is the new sustainability

"Sustainable" is a loaded, overly-used buzzword that the public struggles to fully grasp. During the conference, Founder and Creative Director of Eco Age Livia Firth inferred, "You are going to hear the word sustainable countless times during the summit, so much in fact, that it is in danger of becoming meaningless." The industry's overwhelming use of the word caused the declaration of a new age of responsible innovation. The modern label is more fitting for the current industry challenges and the rapid pace of breakthrough products, methods and measures. Nike seemed to be ahead of the game as the CSO & VP of the Innovation Accelerator, Hannah Jones, stated, " Four years ago, [Nike] turned [their] sustainability team into an advanced innovation team." There is no need to nix sustainability from your vocabulary, but be aware that there is an evolving vernacular for the eco-conscious, creative revolution.
2. Collaboration over competition
The fashion industry tends to be stereotyped as a cut-throat, social climbing business sector. Even as consumers, we are guilty at times of desiring to be the first to have that jacket or those shoes. However, when it comes to the water we drink, the mountains we climb or even the future of our children and planet, we must join forces in order to create environmental change. Through activating powerful, strategic partnerships, clear and broad communication and educational initiatives around this issue, a united front is necessary. James Carnes, Vice President of Strategy Creation and Lead for Open Source at Adidas (ADDYY), emphasized, "Most of the things we need are there, but it is the culture of collaboration that will make the big difference." In order to achieve change, it will require participation from all stakeholders and sectors of society.
3. The power is in the hands of our youth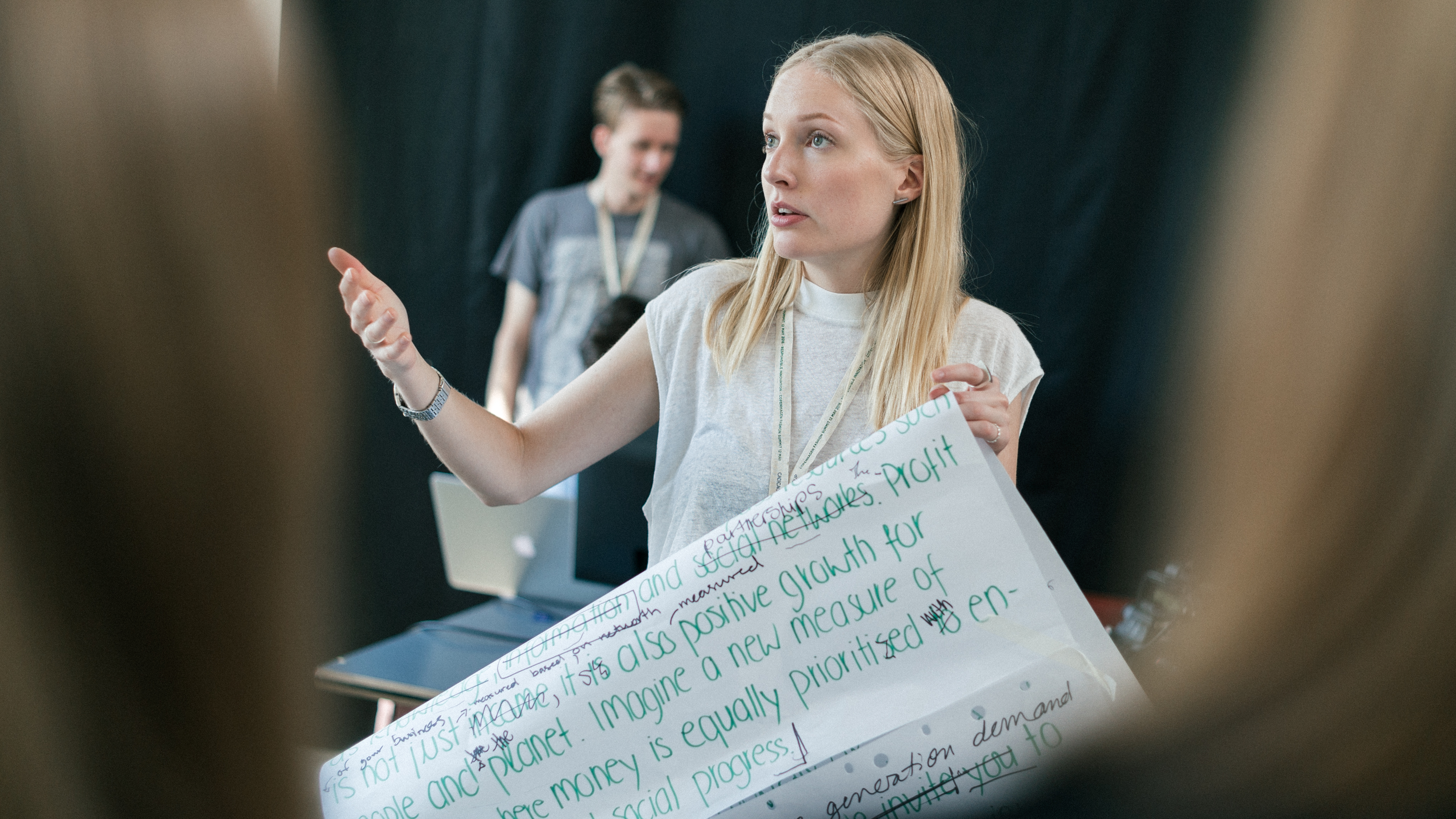 Students and young designers are the innovators of tomorrow. Accessible education programs and materials that challenge and push the boundary between fact and fantasy are of utmost importance. This is where innovation is born. The future of a closed loop approach is in the hands of a designer. "Sustainability should start at the sketch pad and flow through the entire process of making a product, delivering a product, and even play a role in the after life of a product", said Ms. Jones. The conference included a group of select youth representatives from the third edition of the Youth Fashion Summit, which focused on the United Nation's new Sustainability Development Goals. The program provided more than 100 chosen design, communication and business students from around the world with the opportunity to demonstrate to the fashion industry what they believe a better environmental future looks like for fashion.
3. Eco-friendly initiatives can help (not hurt) your wallet
When speaking in reference to sustainable business, co-host Amber Valletta stressed, "This is smart business, this is where we need to be in the 21st century." Designers should create and consumers should buy the "best" products on the market–those of high quality, durability, and with the environment in mind. When buyers are actively aware of their purchase intent, they are likely to slow down the relentless purchasing cycle and save up for say that vacation they've been longing for. On the other end of a spectrum, designers should strive to invest in superior materials, construction, and production to increase the overall value and lifespan of the product. Extremely profitable and successful brands that you know and love, such as Stella McCartney, have built ethical products based on the idea of responsible innovation. There is a higher demand for ethical fashion than ever before, it is a win-win for both businesses and consumers. 
4. New business models are a must 
The fashion industry is at a stage of reconstruction, creating groundbreaking industry regulations and protocols that advocate sustainability. Consumers have become acclimated and addicted to rapidly consuming large volumes of clothes at a cheap price. It is time for designers, brands and companies to break the cycle and for consumers to vote with their wallet. World leader in apparel and accessories, Kering, recognizes the need for change and is making headway exposing the environmental opportunities in the fashion industry. At the summit, Chief Sustainability Officer, Marie-Claire Daveu voiced that Kering aims to become the world's most sustainable luxury goods conglomerate–not a small feat. All companies must become aware and accountable of their actions, however, there is not a one-size-fits-all approach. Both consumers and designers must take the time to develop their own, unique agendas to generate a more responsible fashion industry.
5. One to watch: Crown Princess Mary of Denmark
Beautifully poised, the ambitious patron kickstarted the first speech of the conference dressed in a stunning ensemble including a sustainable H&M Conscious Exclusive collection lace skirt. However, the princess went beyond glitz and glam, as she spoke with genuine transparency and passion addressing the global importance of the Copenhagen Fashion Summit's vision. Mary addressed aspects from gender equality and economic growth to poor working conditions and new business models. She seemed to ignite an inspiring energy as she declared, "A movement has been created." Crown Princess Mary's bold and admirable points prove that global figurehead's today are stretching beyond the traditional framework of conservative standards of royal influence. Move over Kate Middleton, there's a new royal in town.
To read more about the Copenhagen Fashion Summit visit their site here.