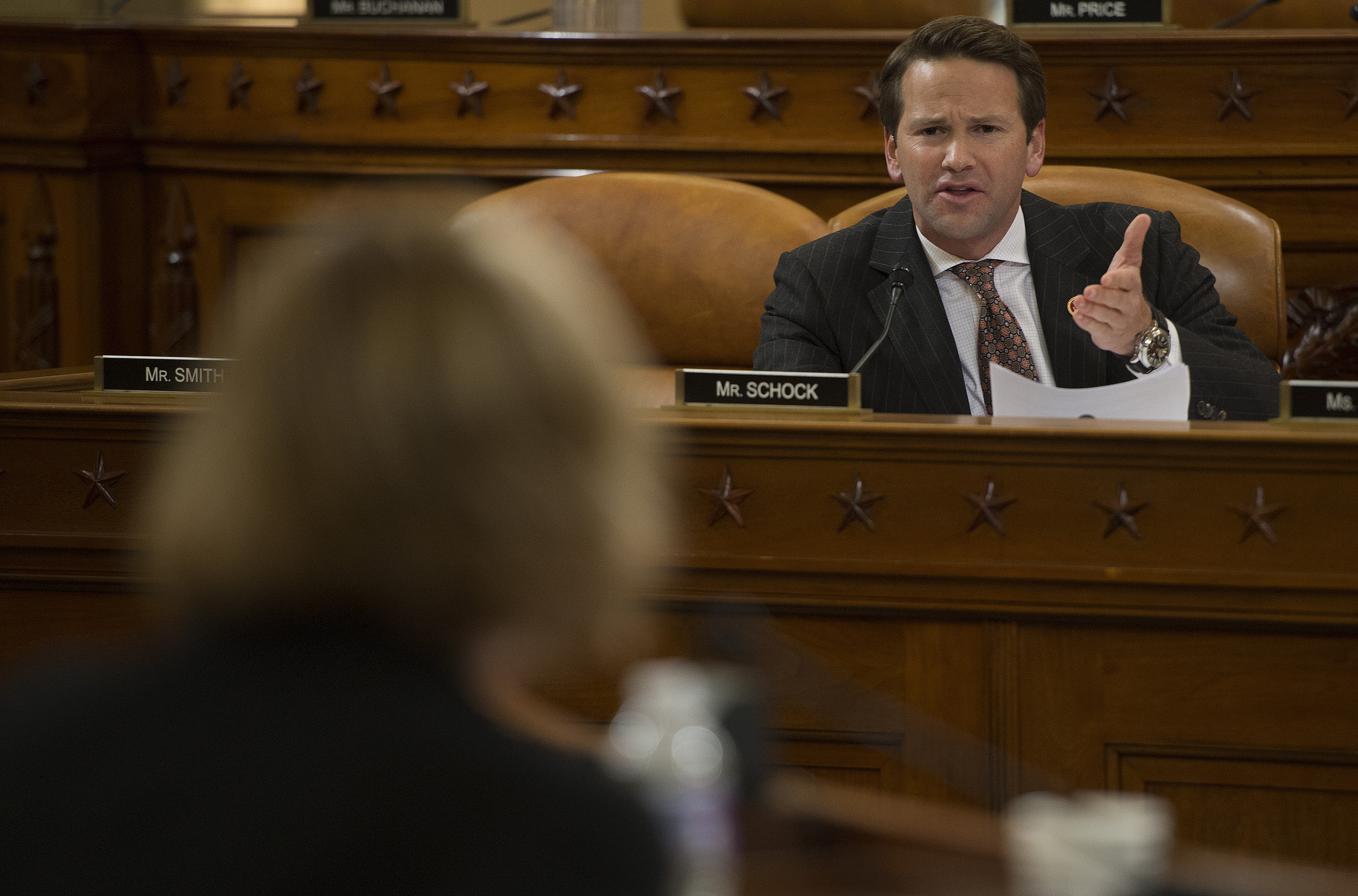 When the media runs short of stories about the upcoming presidential election and need filler, they have recently been turning to the ongoing saga in Flint, Michigan where the drinking water source was switched from Detroit water to improperly treated water from the Flint River, resulting in widespread lead contamination and possibly an outbreak of Legionnaire's disease. What is notable is that very little of the media coverage focuses on the remediation plans and instead covers the efforts to place blame for the crisis.  Congressional hearings were held, lawsuits were filed and apologies issued. This is the American way and the bedrock of our legal system; first place blame then seek solutions.
But the opposite is happening with the opioid abuse crisis in this country.  Several weeks ago, the Centers for Disease Control and Prevention issued guidelines for prescribing opioids in chronic pain, Congress passed the Comprehensive Addiction and Recovery Act of 2016, providing millions of dollars for prevention and treatment efforts, and the US Department of Health and Human Services released a "National Pain Strategy."  But unless you read Twitter or dig deep with a Google search or read the article about the California physician who was recently convicted of murder for overprescribing opioids, the media attention has been focused on the solutions instead of attempting to place blame.
So to fulfill my duty as an American and a physician who practiced internal medicine for over 20 years and was faced with many patients with real pain and many drug-seeking patients, allow me to place blame for our current opioid crisis and provide a roadmap for further investigation. First, in all fairness, I will start with physicians. We overprescribe opioids, just as we overprescribe antibiotics. But it is generally well meaning; we don't want our patients to experience pain. But then we prescribe 30 or 60 pills when 5 or 20 would have been adequate. We do that because we are used to prescribing in multiples of 30; 30 days for a month supply of a once a day medication, 90 days for a mail-order prescription. Prescribing 6 or 10 pills will undoubtedly result in a phone call from a pharmacist asking for a round number of pills, taking up time better spent entering meaningless information into our electronic health record systems. It is the left-over pills that sit forgotten in the medicine cabinet which often lead to trouble, stolen by a relative or visitor and abused. But sometimes it is that prescription that was provided for true pain that leads rapidly to tolerance and addiction. Healthy Living magazine recently published a heart wrenching story of a woman whose life was nearly destroyed by two weeks of oxycodone prescribed by a well-meaning physician for arthritis.
The role of these physicians can best be described as innocent bystander. We were truly trying to help the patient. But there are also what are known as "pill mill" doctors who set up shop, accept cash as the only payment and are willing to prescribe to anyone for any ailment, real or feigned. One physician in my area was so bold as to meet his "patients" in a local coffee shop to exchange prescriptions for cash. Needless to say he is no longer licensed to practice medicine. Doctors such as these are criminals and need to be stopped. They cast a long shadow on the work of every other physician trying to help patients.
After the minor role of physicians comes the real co-conspirators. First up is Purdue Pharmaceuticals, the manufacturer of Oxycontin. Oxycontin was approved by the Food and Drug Administration (FDA) in December, 1995. Despite a lack of increased efficacy in treating pain compared to older medications, Purdue mounted an aggressive marketing campaign that included a warning from the FDA in 2003 over misleading advertisements. Physicians, including myself, believed Purdue and started using Oxycontin, thinking we were helping patients.
At around the same time as Oxycontin's approval, the American Pain Society, our third guilty party, introduced the "pain as the 5th vital sign" campaign, followed soon thereafter by the Veterans Health Administration adopting that campaign as part of their national pain management strategy. This declaration was not accompanied by the release of any device which could objectively measure pain, as was done with all previous vital signs, blood pressure, pulse, respiratory rate and temperature, making it the first and only subjective vital sign.
The Joint Commission also bought into this, earning a place on the list. In 2001 they issued standards requiring the use of a pain scale and stressing the safety of opioids. According to an article in the Wall Street Journal, The Joint Commission went so far as to publish a guide sponsored by Purdue Pharma on pain management. This guide reportedly stated, "Some clinicians have inaccurate and exaggerated concerns about addiction, tolerance and risk of death. This attitude prevails despite the fact there is no evidence that addiction is a significant issue when persons are given opioids for pain control."
The Joint Commission also framed pain management as a patient's rights issue, inferring that inadequate control of a subjective symptom would lead to sanctions. Attempting to deflect blame, the chief medical office of the Joint Commission, Anna McKee, stated that the Joint Commission said its standards didn't encourage physicians and hospitals to increase prescriptions. "I think that's a very distorted and not helpful explanation of what's going on." They also released a statement on April 18, 2016, listing the five misconceptions about the Joint Commission standards on pain management, which reads as a preemptive defense  from a guilty party.
Press Ganey, the next on the list, began in 1985 with the noble concept of surveying patients in an attempt to improve the patient experience. As is often said, without data you cannot improve, so collecting patient satisfaction data has value. But it is important to separate excellent patient satisfaction from excellent quality of care. Of course Press Ganey monetized their concept, selling not only patient satisfaction surveys but also consulting services to help hospitals improve their patient satisfaction. Unfortunately, the correlation between patient satisfaction and quality has not been definitively established, with Press Ganey of course equating high patient satisfaction with high quality, but academic literature, such as the study from UC Davis, suggesting that striving for high satisfaction is actually bad for a patient, correlating it to higher expenditures, higher rates of hospitalization and a higher risk of death. But acknowledging such literature would affect Press Ganey's lucrative survey sales, so such studies are ignored.
Then comes the Centers for Medicare and Medicaid Services (CMS); CMS determined that pay for volume was leading the Medicare Trust Fund into bankruptcy and that they needed to shift to pay for performance. And to that end, CMS developed the value-based purchasing program.  As currently structured, hospitals are scored based on their performance on measures of processes of care, outcomes of care, efficiency and the patient experience. The patient experience is based on scoring on the Hospital Consumer Assessment of Healthcare Providers and Systems (HCAHPS) surveys that are sent to patients, which includes patient scoring of their satisfaction with their pain control. And buying into Press Ganey's propaganda, they decided that a patient's satisfaction was as important as whether a patient develops a hospital-acquired condition or even survives their hospitalization, and weighted satisfaction at 30% of the overall score when the program began.
Because CMS was now attaching significant reimbursement to patient satisfaction, hospital administrators, the next on the list, were forced to develop initiatives to improve their scores and avoid a penalty. If the results of a quarter of patient satisfaction survey results are reviewed, it can be seen that the difference between being in the 50th percentile and 90th percentile can often be an absolute difference of 1-2%. Because only approximately 25% of patients actually return patient satisfaction surveys and CMS only requires 300 surveys returned in a 12-month period for a hospital, a single poor survey can have devastating effects. This means that administrators are holding departments and physicians responsible for ensuring that every single patient is completely satisfied in every way. And in the case of physicians, as described by numerous physicians in the comments section of a 2013 Forbes article entitled Why Rating Your Doctor is Bad for Your Health, that means withholding pay or bonuses. Physicians therefore feel pressured to prescribe opioids when patients request/demand them, despite their reservations about the need for opioid medications. And despite the proclamation by Thomas Lee, MD from Press Ganey in a JAMA editorial that "these (drug-seeking) patients do not respond often to surveys and thus have little influence on physicians' overall ratings," there is no data to support that claim and depriving a potential drug-seeking patient who threatens to "give bad satisfaction scores" is a sure route to either that bad score or a phone call from an administrator asking for an explanation about the upset patient who did not get the prescription they felt they required. It is clearly a no-win situation.
As with Dr. Lee, the administrators at CMS also tried to deflect blame in their own JAMA editorial, noting "Because some hospitals have identified patient experience as a potential source of competitive advantage, these actions can create perverse and harmful incentives to elicit positive survey responses. For example, there are reports that some hospitals link individual physician or physician group financial incentives to performance on disaggregated HCAHPS responses. This is contrary to the survey's design and policy aim; HCAHPS is not suitable for evaluating or incentivizing individuals or groups within a hospital." Well, if this was the case, why did CMS not address this in 2013, when the Forbes article provided ample evidence that hospitals were using the surveys in such a way, or even earlier? A notice to hospitals forbidding the use of HCAHPS scores as a punitive measure would have gone a long way to empowering doctors to say "no" to patients demanding opioids.
Of course placing blame will not fix the current problem but neither will asking for the resignation of the governor of Michigan nor will any malpractice suit for negligence ever bring back a loved one, but those responsible for this crisis need to be held accountable. I call on Congress to hold hearings and compel the top executives from Purdue Pharmaceutical, the Joint Commission, Press-Ganey, and CMS and hospital administrators to appear and testify as to their role in this national epidemic. Blame must be placed; it is the American way. In 1998, the Tobacco Master Settlement Agreement was signed between the four largest tobacco companies and the attorneys general of 46 states. This agreement set limits on advertising and provided payments to states to cover the cost of tobacco-related illnesses. Could there be any better parallel? The co-conspirators noted above have created the current crisis and should be required to enter into an Opioid Master Settlement Agreement to pay for treatment and prevention efforts for all those affected by their nefarious activities.
Dr. Ronald Hirsch is vice president, regulations and education group, AccretivePAS.  The opinions expressed are those of the author and do not necessarily reflect the views, policies, or opinions of his employer.