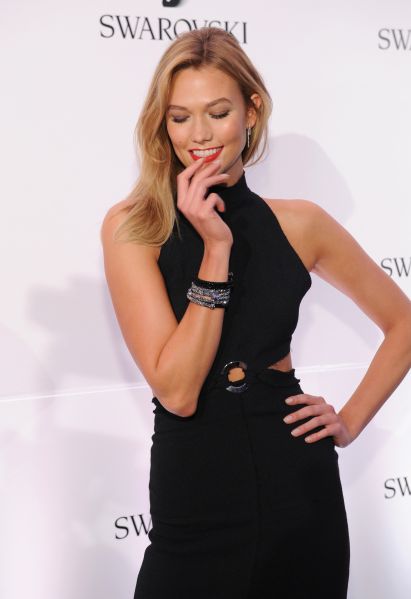 There's no denying that Karlie Kloss is pretty brilliant. The leggy supermodel is often spotted on billboard splashed across the city, but she's also currently enrolled at NYU, she runs Klossy, a YouTube page, makes healthy, charitable kookies in partnership with Milk Bar and funds a scholarship which encourages young girls to excel at koding.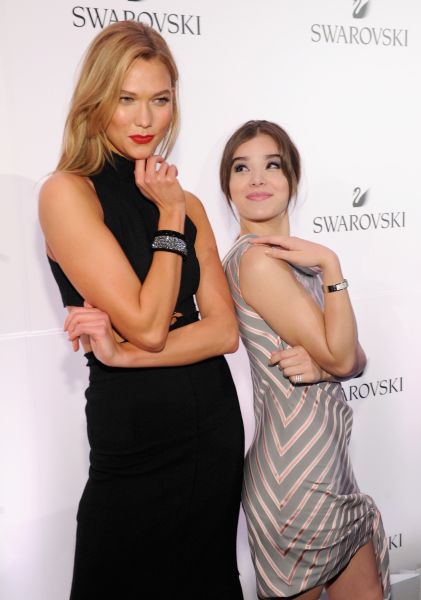 As if that's not enough, Ms. Kloss has another new gig: brand ambassador of Swarovski. This will mean even more billboards with a lot of sparkle–in the form of the brand's signature crystals–along with some new ambassadress duties. First up is the CFDA Awards, on June 6, where Ms. Kloss will present awards to the winners of the Swarovski Womenswear, Menswear and Accessory design categories. She will be sharing her presenting duties with Ansel Elgort.
Last night, the model stepped out for her debut party, held by Swarovski at the Top of the Rock and quite fittingly, the bash was titled #BeBrilliant. Of course Ms. Kloss was decked out in bling, wearing pieces from the brand's new Crystaldust collection. A crowd of other young influencers showed up to support her, including Hailee Steinfeld, Chanel Iman and Harley Viera Newton. Blogger Bryanboy was on hand as well, but he was busy working as the official Snapchatter of the event.
Ms. Kloss is replacing Miranda Kerr as the ambassador of the brand and for good reason. The brand's creative director, Natalie Colin explained: "As a brand, accessibility has always been part of our DNA, and we take every opportunity to get closer to our consumers. Karlie has an innate understanding of the digital world; we can't wait to leverage her creativity to share inspiring stories about our jewelry and capture those emotional moments in life. The whole team is already in love with her!"