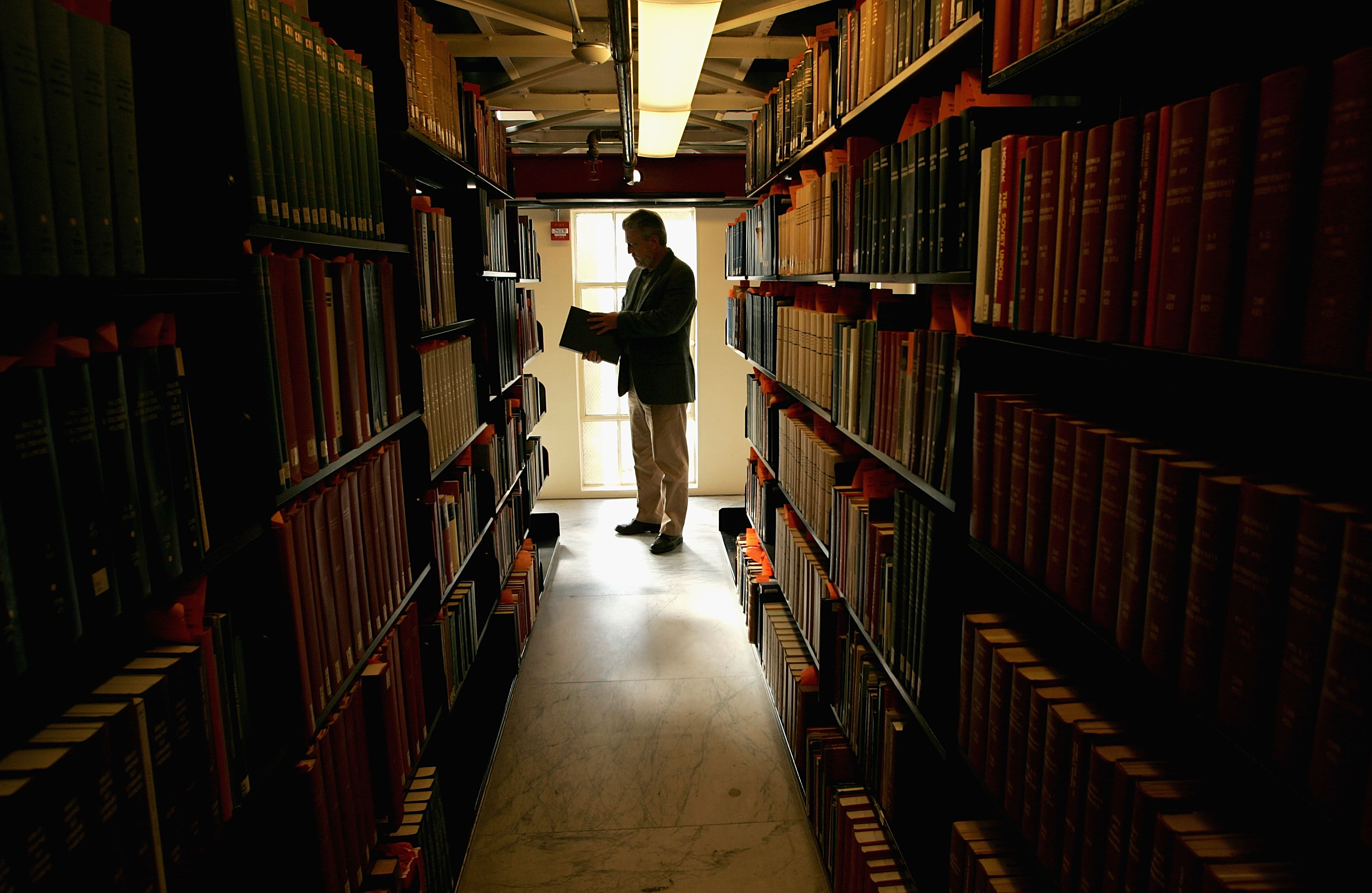 Collegiate snowflakes are everywhere. They avoid hearing a dissonant voice, a controversial idea, or an intellectual challenge. They demand safe spaces for their intellectual conformity and trigger warnings to give them advance notice that they might hear something that would upset them. Scrawl the words "Donald Trump" on campus and the snowflakes demand psychological counseling and sedatives.
There was always a shadow university, an oligarchic bureaucracy wedded to the cultural mores of the time. Decades ago they did not call it the office of resident life or the office of diversity and opportunity. But there was the office of the dean of women and the corresponding one of the dean of men.
The dean of women was usually a post-menopausal virgin whose tacit job description was to create an environment where no coed lost her virginity on campus. Strict separation of the sexes in housing, the implementation of curfews for coeds, and keeping birth control devices out of campus-based drugstores were the office's obsessions. The dean of men had a similar mandate.
These offices, however, were not taken seriously in terms of curricula decisions.
But all that has changed. The long-haired activists who burst into the dean's office screaming, "Up against the wall, mother f**ker!" became deans and senior faculty. Those who once clandestinely used university resources to promote political causes now control those resources. Activism, once eschewed as incompatible with the demands of real scholarship, became a criterion for academic hiring.
We talk of white privilege, but the real privilege on campus belongs to the previously oppressed whose narrative is not to be challenged.
Whereas universities once prided themselves on teaching students how to think, they now teach them what to think. We teach people to think critically, one of my colleagues said with modest self-righteousness. Of course, critical thinking almost invariably leads to a leftist conclusion.
Students spend more time in residence halls than in classrooms. The residence hall became a fertile ground for propagating leftist indoctrination. National curricula designed to teach students what to think, like the Just Communities instructional modules, became part of dormitory sensitivity training. Does a student have a right not to believe in diversity and opportunity, especially as laid down by a leftist sensitivity trainer who believes equal opportunity does not exist unless there is equal result? Not in the contemporary university.
But the kind of "critical thinking"that takes place in universities cannot survive if someone is free to point a finger and shout, "Look, the emperor really has no clothes."
Whereas the compulsory workers' circles attended by one of my Hungarian colleagues were held to the party line by shouts of mechanistic or bourgeois thinking, the sensitivity sessions are held to the party line by accusations of racism, sexism and homophobia.
In the name of sensitivity, our snowflakes are taught what they can say and what they cannot say, especially with regard to members of those groups designated as victims. In the Weimar Republic, everyone was looking for their grandmother. In today's university, nearly everyone is looking for some claim to oppression. I once had a series of conversations with black students who sought to make the point that the Holocaust was nothing like the Middle Passage. Therefore, they asserted, blacks had a far greater claim to victimhood than did Jews. Victimhood is the highly sought-after status on campus.
The university has become a therapeutic society where students want to discover and relish their status as victims. Victims get special care.
All social structures have functions and the function of this is to stifle debate, investigation and learning. Increasingly, we find on-campus speaking invitations rescinded, speakers shouted down and a claim that oppression is a justification for disruption and even violence.
At all costs, even of freedom of expression and association, the snowflake must be protected. Moreover, shouting down a speaker is to be viewed as morally justified behavior if it is engaged in by the victims of oppression who are shouting down voices of the oppressor that have no right to be heard.
We talk of white privilege, but the real privilege on campus belongs to the previously oppressed whose narrative is not to be challenged and whose claim to a virtuous cause gives license to otherwise intolerable behavior.
Former NYC Mayor Michael Bloomberg recently told the graduating class of the University of Michigan that the most threatening space on campus is the so-called safe space, for an education is about the challenges presented by the world of ideas, and thinking people do not always share the same beliefs. Mr. Bloomberg exhorts graduates to go out and challenge real-world demagogues. There are no safe spaces within which that mission can be accomplished, not in the real world.
Abraham Miller is an emeritus professor of political science at the University of Cincinnati and a distinguished fellow with the Haym Salomon Center.