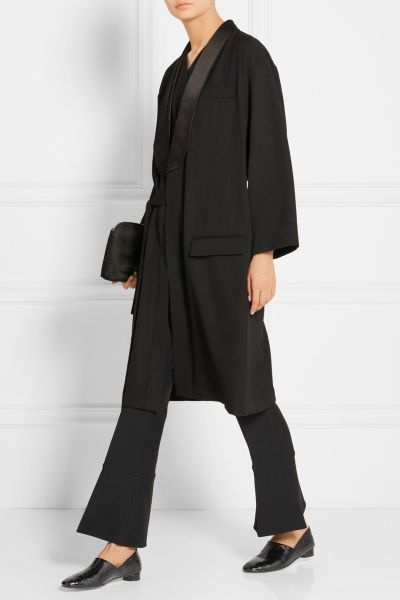 When it comes to accessories, there's luxury and then there's The Row. The fine line between those two became glaringly obvious through the brand's debut shoe collection.
Available today on Net-A-Porter, the range includes simple silk sandals with a delicate bow and a pair of mules with an iridescent heel that seems flashy alongside the rest of The Row's quietly luxurious designs. But the crown jewel of the bunch is the pair of alligator loafers that come with the hefty price tag of $6,900.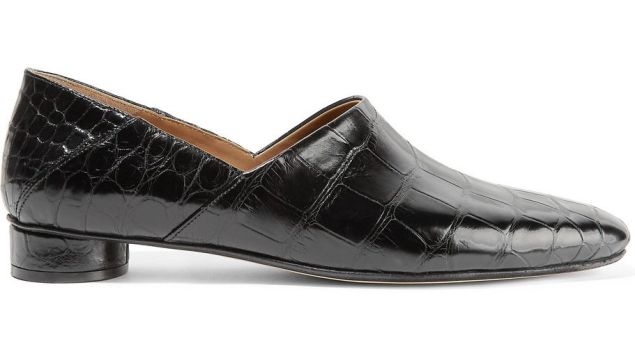 The shoes are accompanied with a description that seems to be a little, well, off. "This glossed pair is designed in a menswear-inspired silhouette and sits on a low, round block heel that will comfortably carry you from desk to dinner."
We beg to differ. That steep price tag should come with some kind of bonus. A toned body guard would be nice, you know, someone to actually carry you from point A to B. At the very least, he would minimize the risk of scuffing these lavish flats.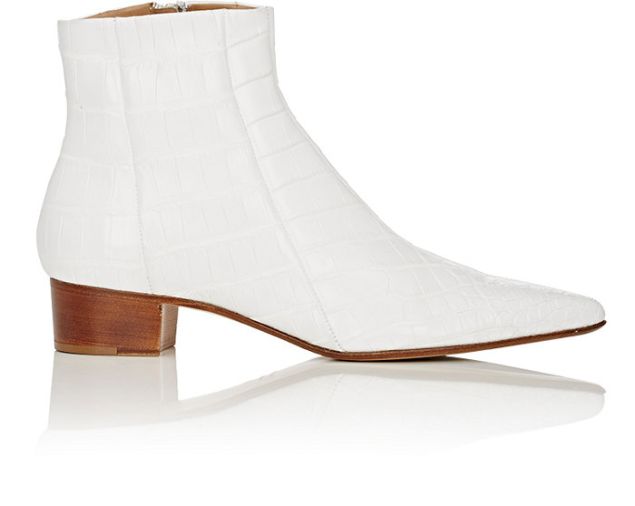 However, should you want a shoe that's slightly pricier and just a bit more impractical, perhaps a white crocodile ankle boot for $7,500 will do?