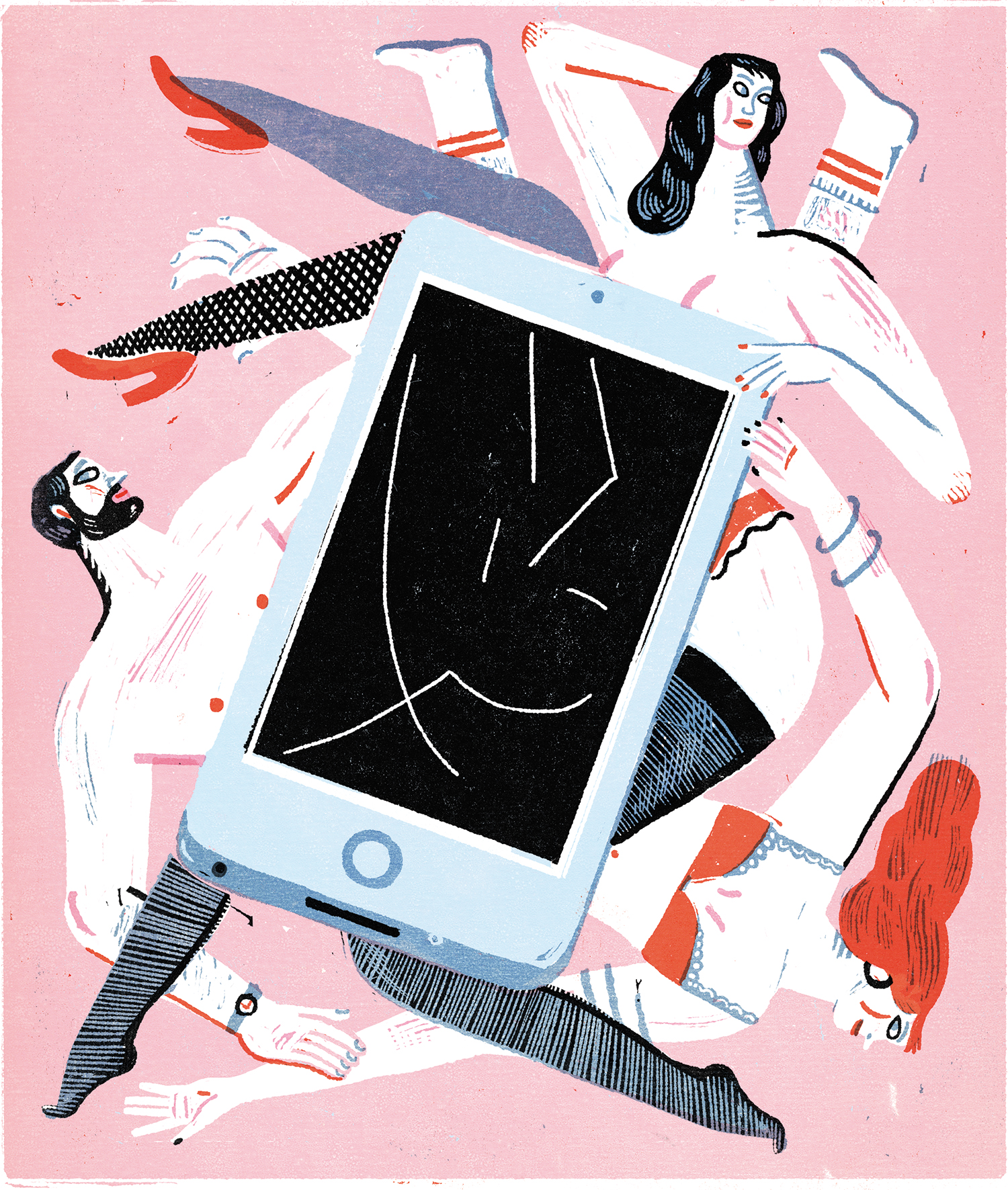 "The whole threesome thing started when my partner and I were curious about exploring our sexualities together," Dimo Trifonov, tech branding specialist and founder of 3nder, told the Observer. "She had feelings for a girl, and she didn't know how to tell me. So she wrote me a letter, and I responded with 3nder. I started it as a playground for people who want to explore themselves."
3nder, better known as Tinder for threesomes, connects "kinky, curious and open- minded singles and couples around you," who can then join a group chat. While the main purpose is to arrange threesomes, Mr. Trifonov believes 3nder is not limited to people looking for threesomes, or for polyamorous couples searching for thirds for their relationship. "Poly dating or just experiences, it doesn't matter as long as your mind is open to new things," Mr. Trifonov said. Many users are single, straight men who simply want to skip the pleasantries expected on old-fashioned dating apps.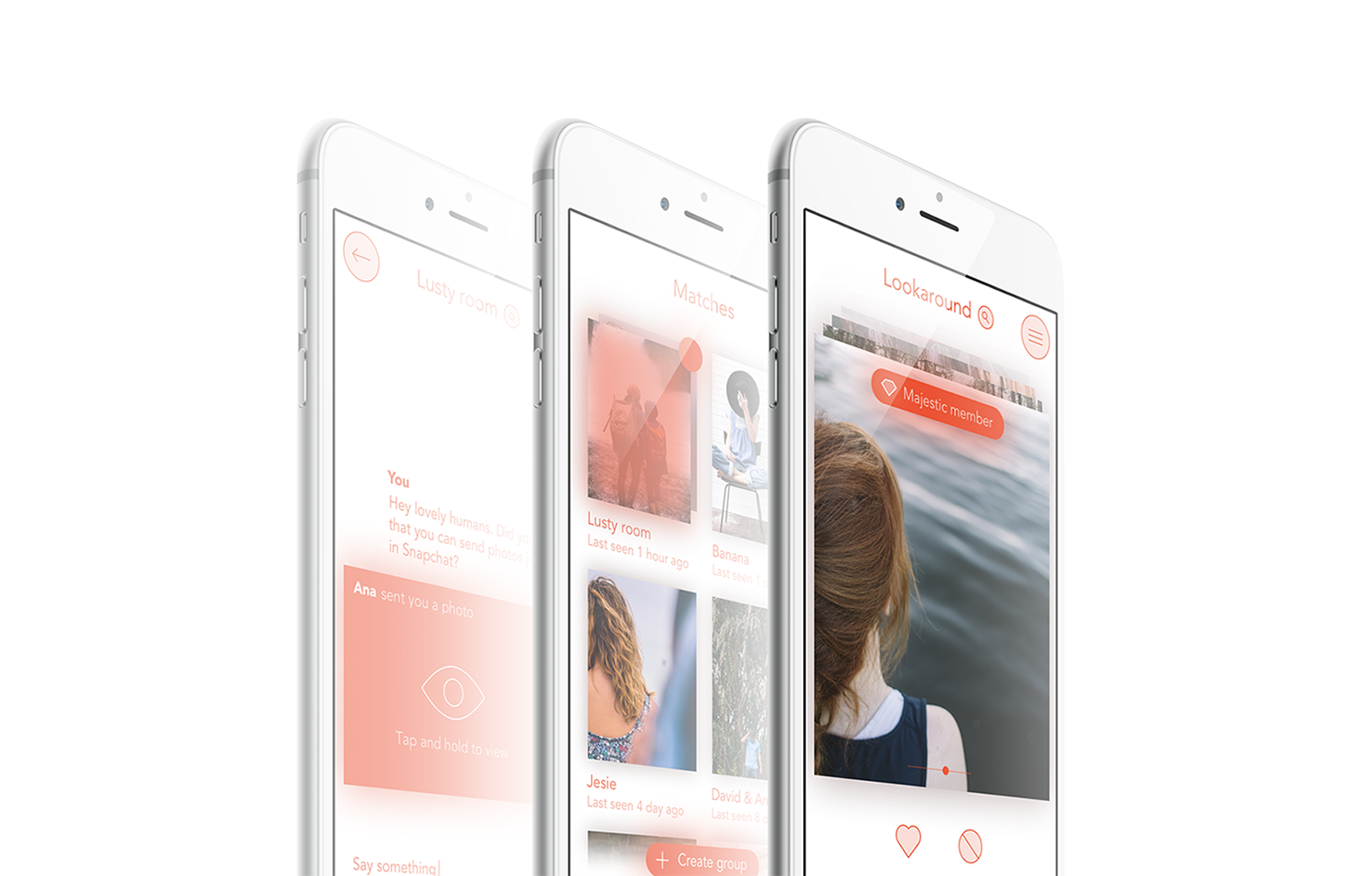 Being "open to new things" is an idiom echoed in 3nder bios and people's direct messages. When asked what people were looking for on 3nder, the most popular response was "open-minded friends," or "people open to new experiences." Tinder and OkCupid can be safe spaces to seek out others with singular tastes, a la Fifty Shades of Grey, but anyone who has ever swiped right knows it's far too easy to e-run into a co-worker or childhood friend. On 3nder, everyone knows what they're signing up for—there's no chance of pretending you made a mistake.
"I'm here for a threesome or maybe even just to meet a single girl who's not totally insane," a 22-year-old, "heteroflexible" user told us through a message on 3nder. "These apps all seem inherently flawed because everyone on them has insecurity issues, at least in my experience. Yes, a threesome would be awesome, but it seems impractical to work out, especially on an app."
According to Mr. Trifonov, about 35 percent of 3nder members are couples, with more than 40 percent of the couple accounts created by the female partner. Only 8 percent of the couples are not male and female, and 34 percent of the members don't identify as straight. That leaves an app full of male/female partners, and many heterosexual men…there are only a few "unicorns," the popular name for a presumably beautiful, heteroflexible or bisexual single woman hoping to join a couple.
Alexandra*, a Los Angeles native on 3nder, was in committed, heterosexual relationships she called "restrictive," until she moved to New York earlier this year. "It wasn't until I was engagement ring shopping that I realized I wasn't ready to give up everything for marriage. I started using Tinder in 2015 after my breakup and loved the ego boost and the freedom to date casually," she said. "I think there's a huge demand for 'unicorns' out there and an exceptionally small supply, which is fantastic news for someone like me, who would love to join another couple."
Mimi Schippers, an associate professor of sociology and gender studies and sexuality at Tulane University, wrote the forthcoming Beyond Monogamy: Polyamory and the Future of Polyqueer Sexualities. In her academic article for NYU Press, "3nder and the Threesome Imaginary," Dr. Schippers wrote, "According to representations of 3nder threesomes, the couple is heterosexual and the person invited into their bed is a woman…Where are the threesomes that include two men and one woman?"
Dr. Schippers believes 3nder is doing little to dispel the myth of the F/F/M threesome infamous in popular culture, whether it's on Gossip Girl or in Wild Things. "There is no scenario in the mainstream threesome imaginary where a woman in a heterosexual couple gets to watch some boy-on-boy action between her husband or boyfriend and another guy…3nder is there to fulfill every straight guy's fantasy—a threesome with two  women." 
While 3nder is bringing about more awareness of polyamorous relationships and offering the topic up for debate, for some users it's simply about fun and procuring an unconventional experience for the evening.
One 26-year-old man signed up after seeing it on a Vice documentary about modern dating. He's not interested in polyamorous relationships but appreciates the sexual liberation 3nder presents. "I signed up for the same reason the rest of us did: to skip all the niceties that come with these other dating apps," he explained. He's tired of talking about futile subjects—"Who cares if I heard Lemonade and Views? Unless those are your safe words, keep it moving"—and feels women on vanilla dating apps swipe right for validation of their looks and profile rather than actually connecting.
"I used to see my gay homeboys on Grindr and thought, 'Dang, it would be lit if we had that for the straight world.' And voila, here we are in 2016. And the best part is, the girls are just as savage as the guys. Shoot, I'll even remove the heteronormativity and gender binarism from that: Everyone's equally savage," he said, describing in detail a recent fivesome he initiated using the app. 3nder might be described as Tinder for threesomes, but for some users, it's simply Tinder without the usual social mores. *Some names have been changed.