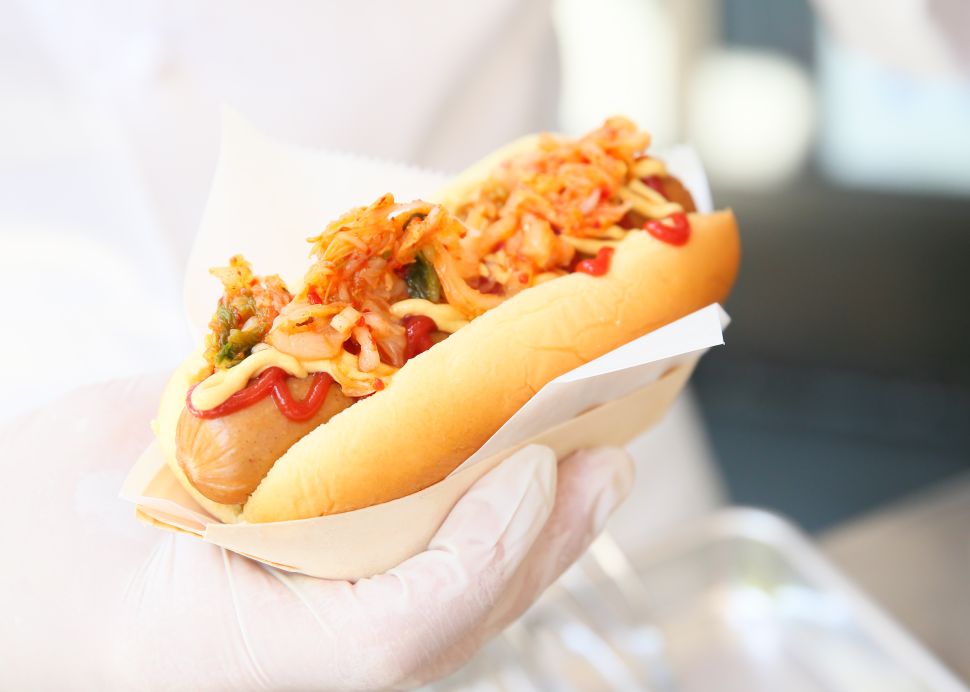 Chef Jean-Georges Vongerichten has become a staunch defender of the everyman mainstays like pizza and baked potatoes, but at all of his 30 eateries around the world, these classics are elevated with add-ons like truffle and caviar. Now,  Chef Vongerichten is adding hotdogs to the mix with a kitschy hotdog cart stationed outside The Mark Hotel through September on the Upper East Side.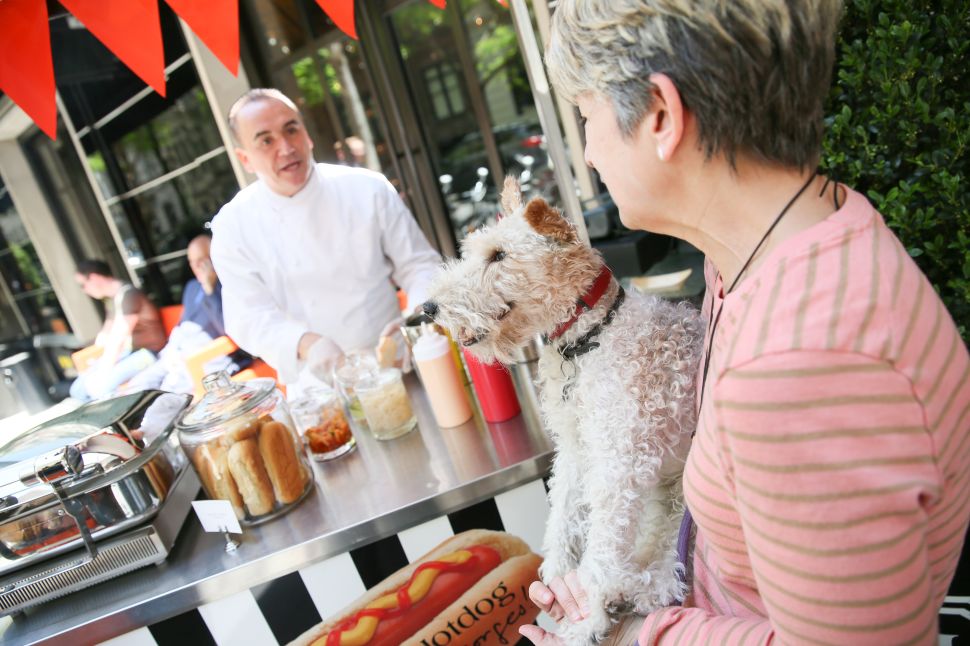 It might seem improbable that tony uptowners would dare be seen chowing down on street food, but Chef Vongerichten, ever the pragmatic man, proved us wrong. "It's a New York City street food staple, and it's practical" he said during a recent visit to the grab-and-go sidewalk eatery. "I also liked that I could dress it up a bit to differentiate from the rest of the street 'dogs. It's the perfect bite for Mark guests and neighbors to grab before heading to The Met or Central Park."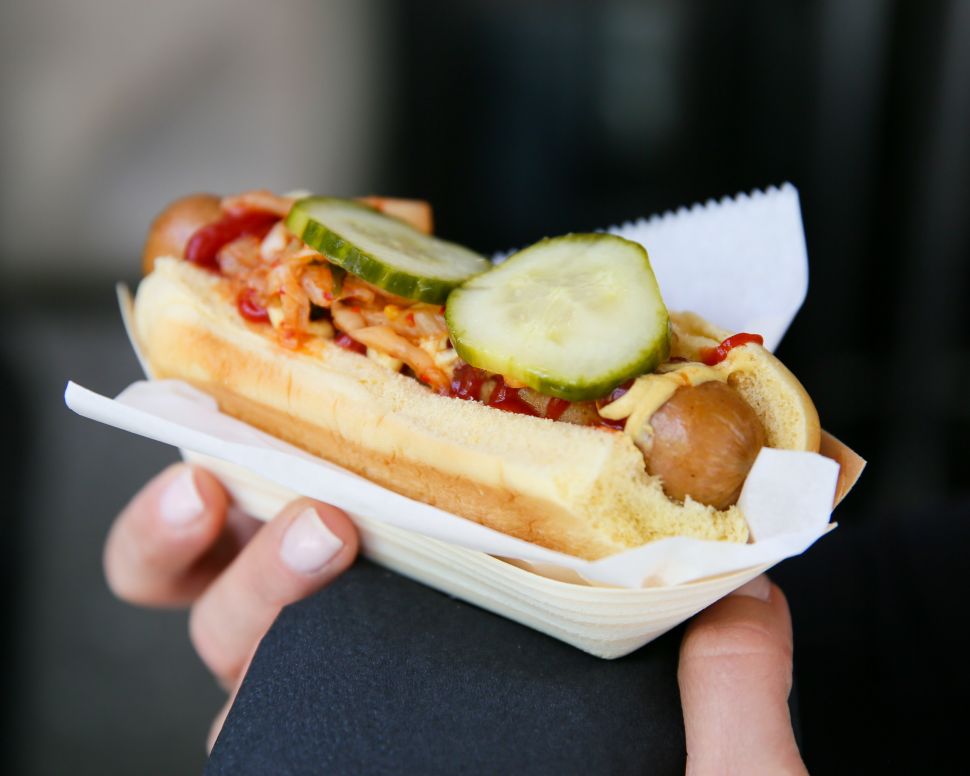 This is no ordinary street meat. The organic chicken hotdog is topped with a veritable buffet of homemade condiments from the world renowned chef. This includes a crowd-favorite Kimchi Relish, continuing Chef Vongericthen's long-standing obsession with Asian cuisine. Of course, these luxuries come with a slightly higher price tag than the normal $1 street dog. Chef Vongerichten's creation will set you back $6, and we think it's worth the splurge.