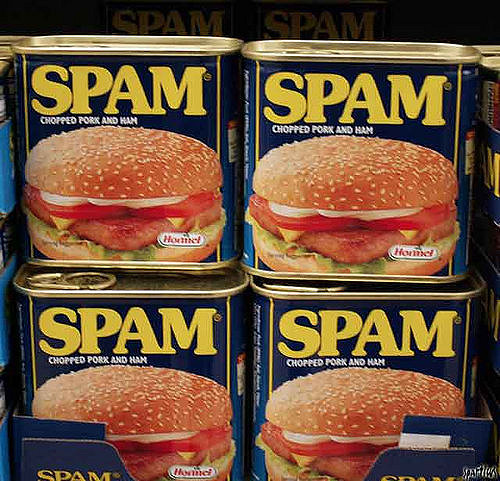 May 3, 1978: Gary Thuerk, a marketing executive for the computer company Digital Equipment Corporation, sent the first spam email. The unsolicited email blast advertising DEC's newest computing system was sent to 397 addresses on the ARPAnet, the Defense Department's secure network, and included an invitation to a product demonstration—Mr. Thuerk thought his work would be of interest to the DoD. While the campaign did result in over $12 million in sales, Mr. Thuerk still received many complaints from ARPAnet users, and a strict rebuke from the government. However, to this day he contends that he was simply marketing and not spamming. Little did Mr. Thuerk know that for decades people would learn the wrong lesson from his stunt—until 2009, 90 percent of emails were spam.
May 4, 1972: A group of Canadian activists founded Greenpeace (originally the "Don't Make a Wave Committee) to raise awareness of environmental issues.  One of the organization's earliest campaigns was Project Ahab, in which members faced off against Soviet whalers along the coast of California. Since then Greenpeace and its 15,000 volunteers have held protests on issues from deforestation to nuclear disarmament. Its two main areas of focus, however, are renewable energy and climate change—Greenpeace launched the "Go Beyond Oil" campaign to end the world's dependence on the fuel after decades of Arctic drilling and oil spills, and it also wants greenhouse gas emissions to be as close to zero as possible by 2050.
May 6, 1937: The airship Hindenburg, on a transatlantic passenger flight from Germany, caught fire and was destroyed while attempting to land in New Jersey—36 people died. The ship's tail crashed to the ground when the blaze began, and diesel fuel quickly spread through the vessel, engulfing it in less than a minute. The cause of the explosion has never been determined, but conspiracy theories have proliferated in the decades since—the most popular ones include sabotage, static electricity, flammable paint and a fuel leak. Following the disaster, countries that were experimenting with the use of airships in combat scrapped their plans.
May 8, 1980: The World Health Organization confirmed the eradication of smallpox. The contagious disease, which had existed for thousands of years, invaded the bloodstream and caused deep pitted scars and rashes on the face—when they appeared on the eyes they sometimes led to blindness. The virus was transmitted through prolonged face-to-face exposure to an infected person, or direct contact with their bodily fluids. While the smallpox vaccine was developed in 1796, the WHO did not begin a full scale eradication effort until 1959—at that point two million people were dying each year. The organization conducted a worldwide vaccine drive over the next 20 years, culminating in the 1980 announcement. The U.S. still retains stocks of the virus for research, but it's unclear how useful this actually is.