A Colorado startup has a DIY trick that allows you to achieve the flavor of aged spirits without years of waiting.
By using the Whiskey Stick from Clawhammer Supply, you can transform almost any spirit into one that tastes as if it's been soaking in a barrel for over a decade. In only a few days, you can age a 750 ml bottle by five years. If you let the Whiskey Stick soak for ten days, your spirit will have magically aged by 15 years. The company recommends corn whiskey, but any un-aged spirit will do.
Clawhammer Supply has been selling everything you might need for a home alcohol project since 2009. It all started when founder Kyle Brown, a former environmental scientist working in construction consulting, took his love of beer and brewing one step further and got into making whiskey.
"I really got into the idea of making whiskey and fuel alcohol (another interest of his) because it's essentially brewing with one extra step–distilling," he told the Observer. "I looked around the web and I couldn't find an affordable copper still, so I decided to build one myself. After I built the initial still I had a lot of copper left over, so I built a couple more and sold them to pay for the one I had built for myself. It snowballed and turned into a business from there."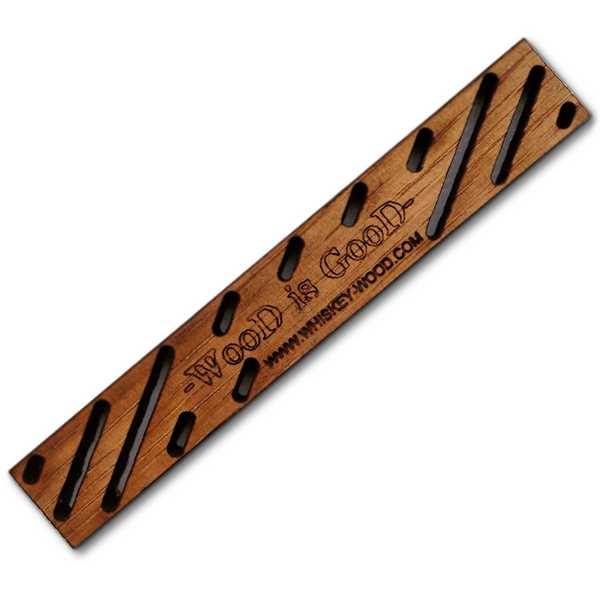 Now, his company is dedicated to DIY alcohol enthusiasts, selling stills ranging in size from one to 10 gallons, still parts and flavoring products.
"I once had the opportunity to taste some real apple pie moonshine at a bluegrass music festival and I wanted to recreate that amazing flavor," Mr. Brown said. "That was the inspiration for our Apple Pie Moonshine spice kit, which is a product that allows one to make their own flavored hooch using store bought 'legal moonshine' or even just plain old vodka." 
After an influx of requests for a peach flavor and something similar to Fireball Whiskey, the company added Peach Pie Moonshine spices and the Firebomb hot cinnamon spice kit.
"The kits turn harsh smelling and tasting products like cheap vodka into smooth, flavorful and easy drinking concoctions," he said.