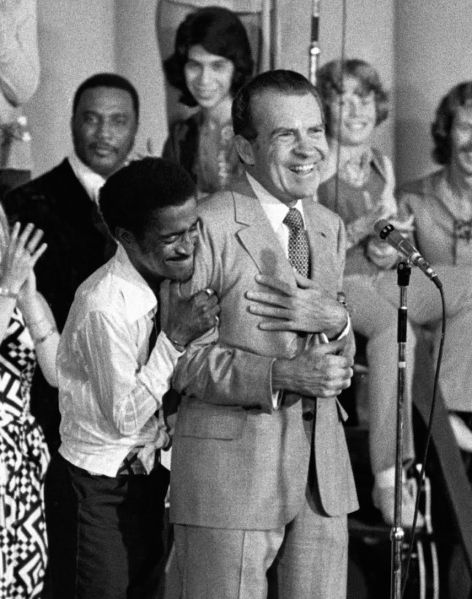 When Bruce Springsteen endorsed John Kerry for president back in 2004, it wasn't quite the fist pump the Democratic candidate might have wished for. Announcing his support in a New York Times op-ed, Mr. Springsteen noted that he'd stayed out of electoral politics for decades and was only jumping in now because he feared George W. Bush wasn't through cocking things up: "I don't think John Kerry and John Edwards have all the answers," the Boss wrote grimly. "I do believe they are sincerely interested in asking the right questions and working their way toward honest solutions."
Try singing that in the key of E.
Four years later, Mr. Springsteen stage-dived for Barack Obama far more enthusiastically. The poetry of Mr. Obama's campaign proved a better fit, and the bromance played to both of their strengths. But so far this cycle, Mr. Springsteen has stayed mum, perhaps having realized that the business of endorsements can be more trouble than it's worth.
Like awards shows and voting machines, the celebrity endorsement deserves immediate disruption. Study after study has shown the seals of approval have negligible impact (an outlier is Oprah Winfrey, who, a Northwestern University study found, rustled up a million votes for Obama in 2008). Yet pols and celebs still feel compelled to enter into these awkward unions, seeming to think they'll affect how we vote. While campaigns now embrace digital tools to sharpen fundraising and get out the vote, endorsements remain stubbornly analog, an ineffective remnant of the (bad) way we used to do things. Need a reminder? Google a photo Sammy Davis Jr. and Richard Nixon. The jewelry-rattling Rat Packer's icky squeeze at the 1972 GOP convention in Miami did more damage to his rep than "The Candy Man."
To the public, celebrities are the sum of their imagery—performances, talk-show chats, Instagram pictures and gossip items whisked together to form a positive opinion. Candidates want to hack into that admiration. A celeb endorsement, after all, is an election in miniature, a sign that a candidate's message is working. But the esteem someone might feel for a performer doesn't transfer so easily. Candidates have already generated so many impressions of their own that a celeb endorsement has a tough time overriding a voter's existing opinion.
Consider Lena Dunham's work on behalf of Hillary Clinton. I don't doubt that the actress believes Ms. Clinton should be president and that her campaigning is sincere. But Ms. Dunham's public persona is rooted in fractal self-reference and the blogosphere's annotation, where every gesture is parsed. It's the same with Ms. Clinton, whose campaign undergoes constant media psychoanalysis. Together, as Ms. Clinton and Ms. Dunham go about the campaign's kabuki, the setting is inadequate to all the messages their personas generate. The pairing feels more superficial and bland for what goes unsaid (see Ms. Dunham's faux 60 Minutes video interrogations interviews of Ms. Clinton). Observers obsess over strategy and motives, and the resulting reporting is denser than a Girls episode recap. And nobody's vote changes.
By throwing their weight behind issues instead of candidates, celebs can make better use of their cultural influence without having to share the limelight.
It's no better with Bernie Sanders. Naturally, he's earned the support of Susan Sarandon and Tim Robbins. Table stakes, really; it would be odd if they hadn't turned up. But one particularly tone-deaf moment found on Mr. Sanders' website during the recent New York primary was his "interview" with actor Mark Ruffalo on the campus of Brooklyn College. Mr. Ruffalo, you will recall, played a crusading Boston Globe reporter in the Oscar-winning Spotlight. The juxtaposition of that journalistic tour de force with his softball questions to Sanders about growing up in Brooklyn was too much a distraction for me to pay any attention to whatever stories Mr. Sanders might have been telling. It's native advertising for the political realm, and like its private-sector cousin, it's mostly lame.
Support for a particular candidate says something about us—to our family, friends and colleagues. If they share our positions, great. If not, we hope the strength of our relationships will withstand any disagreement.
For the celebrity—whose real job is to constantly tend to the alchemy of image—politics can be an unstable compound. History has shown it can burnish (was the bell-bottomed, barnstorming Warren Beatty ever cooler than when he campaigned for the doomed but admired George McGovern in 1972?). But most celebrities have only limited amperage for self-sacrifice. When George Clooney agreed on Meet the Press that it was "obscene" to raise huge sums of money for Hillary Clinton, his honesty was deemed a dis to his candidate. Don't blame him; blame those who let him appear on a Sunday morning show where he would be forced to choose between his own reputation for honesty and Ms. Clinton's.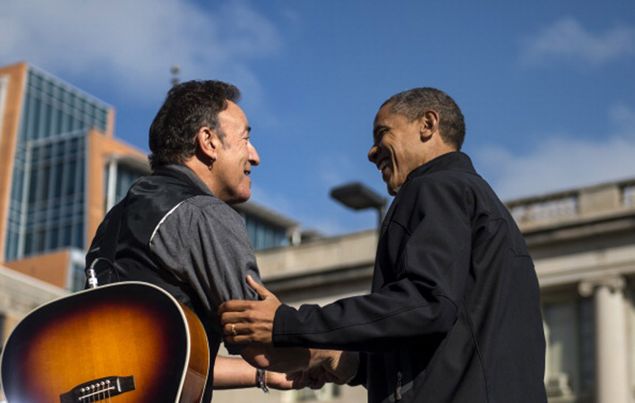 Self-preservation is one of the reasons—beyond the campaign's general toxicity—that Donald Trump shouldn't expect much help. Sure, Bobby Knight turned up in Indiana, but that's more like Godzilla backslapping Rodan—endorsement as spectacle. Mr. Trump's success involves turning off huge swaths of the electorate, a job distinctly not on the celeb to-do list. All candidates are the center of their campaign orbit, but Trump is a black hole of narcissism. Ordinary celebs would become invisible. Just ask Chris Christie.
Which brings us back to Mr. Springsteen. Last month, before any presidential candidate had weighed in, Mr. Springsteen canceled a concert in Greensboro, N.C., to protest against the state's new anti-LGBT law that prevented transgender people from using the restroom of their choice. It was a surprising, unsolicited gesture that generated more attention than any endorsement could ever hope for. It triggered discussions and other boycotts and forced the candidates to reveal their own positions. In this instance, the man who has spent decades fighting for causes, not candidates, found the voice with which he is most comfortable. He led, forcing candidates to follow. You may disagree with Mr. Springsteen's opinion, but it's impossible to accuse him of tailoring his message on behalf of an imperfect messenger.
Mr. Springsteen knows how ordinary people make decisions about candidates: They try to figure out how many of their beliefs align with those of the candidate running. It almost always ends up an equivocal choice—and maybe one that's not even that enthusiastic.
That ambivalence is O.K. in a voting booth, but not at a campaign rally. There, celebrity support must appear to be unwavering—which is why it's so ineffective. No one believes it.
By throwing their weight behind issues instead of candidates, celebs can make better use of their cultural influence without having to share the limelight. Causes, after all, last longer than candidates, and we've seen over the past several years how pressure can effect real change. Deploying their powerful social networks to push for clean water or LGBT rights, celebs can speak more forcefully. Politicians, meanwhile, can align themselves with those positions, amplifying them to their own needs. Both sides then maintain control, focusing on the specifics of an issue instead the dynamics of their awkward relationships. Voters, meanwhile, can see how those viewpoints from people they admire align with what they think.
It probably won't put a stop to off-putting public displays of affection like the one Sammy laid on Nixon, but it might save everyone a little embarrassment. The public is too aware of how the machinery of fame and influence work for things not to have to change. 
Larry Hackett is the former editor of People magazine and the past president of the American Society of Magazine Editors.
Disclosure: Donald Trump is the father-in-law of Jared Kushner, the publisher of Observer Media.