Too Cool For School is a Korea-based brand with a New York creative office using the most popular Korean ingredients and kitschy, artistic packaging.The buzzy beauty brand's egg face masks and dinosaur themed mascaras are all on their Instagram account, full of egg products going out to brunch and kitschy dinosaurs taking the city by storm. The brand was established in 2009 in Korea, and now the products are sold in Sephora, Colette, at the carefully curated Galeries Lafayette and at Selfridges & Co.
Observer talked to Young Kim, the Creative Director at Too Cool For School, about why people should stop eating eggs and put them on their faces–with help from the brand, of course. After all, using eggs as a mask during brunch could get messy rather fast.
Tell us about why you use egg in your products. Egg is one of the most popular ingredients in skincare because it's natural and delivers powerful skincare benefits, like brightening, nourishing, moisturizing and pore minimizing. Because of its potency, homemade masks using eggs are also popular, however, there are some drawbacks–it can be very messy and smelly.
What are some of the most popular ingredients in Korean skincare products right now? Rice delivers excellent skincare benefits while being gentle on skin. It brightens, tones, and hydrates skin. So some people used to save the water after washing rice and use this rice water to wash their face. Rice is used in many different forms for skincare ingredients, such as grainy exfoliants or power cleansers. Too Cool For School's brightening skincare line, McGirly [Editor's Note: McGirly is not yet available in the U.S.], features pure fermented rice extract. The fermentation involves water, rice and natural yeast which is heated slightly to obtain the pure 'Makgeolli' extract. Makgeolli is Korean traditional rice wine, and the pronunciation sounds similar to McGirly. Enzymes that help the fermentation are also effective as a skincare ingredient, protecting skin from free radicals and oxidative damages.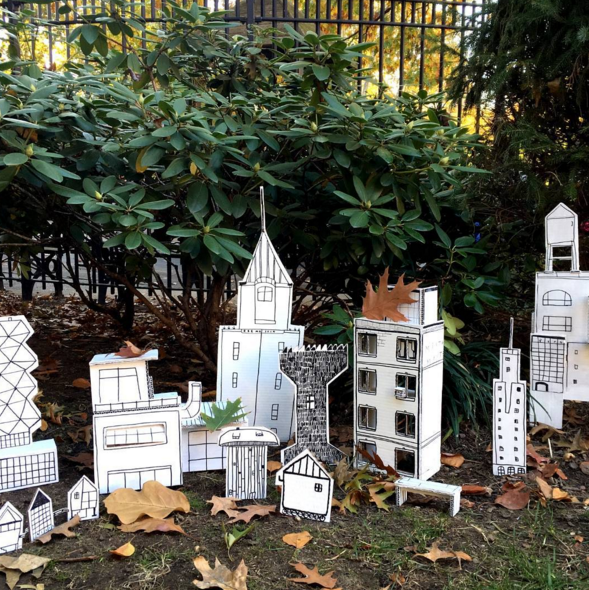 Why do you think Korean beauty products are so popular stateside right now? Currently, the US beauty market appears to be saturated with makeup products. Aren't those baking, contouring and color correcting trends too much for you? Women apply products over other products in order to achieve perfect and flawless coverage. In contrast, Korean products are much more skincare focused. The goal is to achieve natural coverage with products that combine makeup and skincare. It's well known that Korean products are manufactured with high quality ingredients and cutting-edge technology. However, Korean beauty brands add one more important aspect to their products: how aesthetically likable the products are.
How do New York, London and South Korea influence the products? Too Cool For School is based in Korea, but we also have a creative office in New York. This allows us to explore what's out there, not entirely in the beauty industry, but more in an artistic sense too. Our very first makeup line in Korea, called Artify, was born from a collaboration between London-based German illustrator, Anke Weckmann and the New York creative team. Another popular line, Dinoplatz, based on the idea of dinosaurs roaming NYC today, came to life through a collaboration with New York-based artist Jeehoon Stark, also known as Hatori Sando.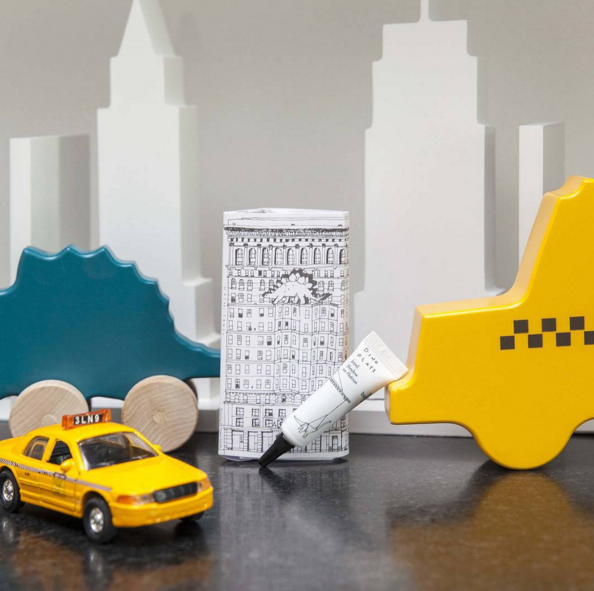 How did you come up with the illustrations and packagings for the products? One of the great aspects of this brand is the creative freedom we have fostered. In the case of Dinoplatz and Artify, we started by finding and meeting with the artists. From there we essentially freestyled until we landed on a unique concept that we were all excited about. Why push a skilled artist to make something that they are not really passionate about? We believe the process and results will show just how fun the collaborations are, and convey that a sense of joy and exploration is an integral part of Too Cool For School.