In media these days, everyone can be poached. Gone is the time when landing an entry-level job at somewhere like The New Yorker or The New York Times was the journalistic equivalent of tenure track. Now, editors and writers can be lured away from those august institutions by places like Gawker, Genius or Vice HBO. But just because most everyone is now in the job-hopping game doesn't mean that some people aren't doing notably good work at their current place of employment.
In our admittedly subjective opinion, here are 10 people who are especially poachable.
Editor's Note: After putting this list together, we realized that it has a startling lack of gender diversity, a sad fact in most industries these days. That was completely unintentional.
Lauren Kern, executive editor at New York magazine
Lauren Kern was editorial director at New York magazine from 2005 to 2010, but then left for a brief stint at O, The Oprah Magazine, followed by four years as a deputy editor at The New York Times Magazine. Passed over for the top job there in favor of former honorary Texan Jake Silverstein, she returned to New York as executive editor in 2014. Ms. Kern has since grown the magazine's footprint in print and digital, and put a spotlight on women's issues by shepherding the magazine's mammoth Bill Cosby cover.
Laia Garcia, deputy editor at Lenny Letter
Laia Garcia is best known for her work at Lenny Letter, Lena Dunham and Jenni Konner's breakout e-newsletter that was acquired by Hearst last year, but her writing has appeared in outlets like The New York Times, Yahoo and The Hairpin. She also has her own blog and authored a zine. Sure, anything with Lena Dunham's name attached tends to get automatic attention, but Lenny Letter is seriously good, giving a platform for women's stories that are both humorous and real. Plus, the illustrations are top notch. It can't be a coincidence that Ms. Garcia, who majored in graphic design, started her career as a stylist.
Shani Hilton, deputy editor in chief at buzzfeed (BZFD)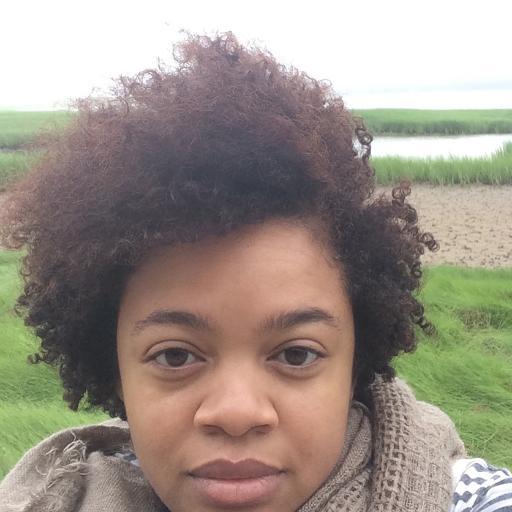 Shani Hilton proves that BuzzFeed is not all exploding watermelons and new business models. Ms. Hilton, who has worked at the Center for American Progress, as well as at several Washington, D.C. media outlets, came to BuzzFeed in early 2013 to help Ben Smith run the serious side of the business. Since then, she's focused on issues of diversity both in her reporting and in her leadership of the newsroom—her Medium post about how "Building a Diverse Newsroom Is Work" went viral in 2014, a warranted viral hit. BuzzFeed's diversity has improved during her tenure—women now make up 52 percent of newsroom managers, and 31 percent of the company's staff is now nonwhite.
Michael F. Nuñez, Technology Editor, Gizmodo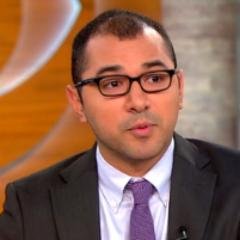 Forcing Facebook to go on the offensive and explain their news strategy is no small feat for any journalist, but that's what Michael Nuñez accomplished last week. Mr. Nunez, who left Popular Science for Gawker Media's tech blog at the beginning of the year, got former Facebook "news curators" to open up about the humans who decided what news topics went in the social network's "Trending" news section. The post, which contended that section was not only powered by subjective humans rather than an objective algorithm (as the company had claimed), but that those humans suppressed stories conservative news stories, went mega- viral. It resulted in a Senate inquiry, a release of internal documents from Facebook and damage control from Mark Zuckerberg. But perhaps more importantly, the story sparked a conversation about the role of Facebook in determining what news stories people read.
Kristin Iversen, Executive Editor, Brooklyn Magazine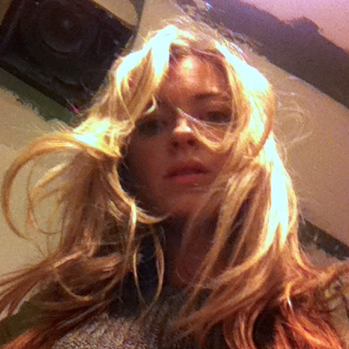 All things Brooklyn are so hip as to be cliche, which makes Kristin Iversen's consistently smart coverage all the more impressive. Instead of taking easy, cheap shots at the borough's artisanal excess, Ms. Iversen writes and edits thoughtful pieces about the cultural implications and interesting people that make Kings County into something deeper than just a consumer brand. Whether it is exploring why $42 roast chicken sounds so excessive or looking at the impact of gentrification on Brooklyn's broken public schools, Ms. Iversen could teach style sections everywhere about the virtues of eschewing the easy trend piece.
Lizzie O'Leary, Host, Marketplace Weekend
Lizzie O'Leary proves that covering the economy is anything but dry. In 2014, Ms. O'Leary spearheaded the launch of Marketplace Weekend, American Public Media's award-winning radio show. A veteran of TV and print journalism, Ms. O'Leary has spent time on both sides of the camera. She started her career at ABC, where she was part of the Peabody Award-winning team that covered the September 11 terrorist attacks, and went on to work at CNN, NPR, ABC, and Bloomberg TV, among other outlets. In 2013, Ms. O'Leary left CNN, where she was an aviation and regulation correspondent after she was diagnosed with endometriosis, a painful condition she wrote about for Cosmo. Oh yeah, and not only was Ms. O'Leary a contestant on Jeopardy's 2012 Power Players Week (she lost to  former White House press secretary Robert Gibbs), but she is pretty great at Twitter.
Margi Conklin, Features Editor, The New York Post and editor in chief of Alexa, the Post's luxury supplement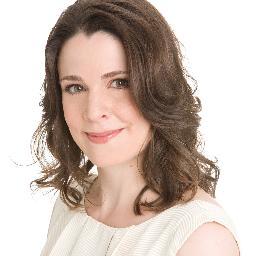 No matter what happens to The Post, at least you can depend on the features section for some good, old-fashioned tabloid fun. And that's largely thanks to Margi Conklin, a veteran of women's luxury glossies, who went over to the Post to start the tab's Sunday mag, Page Six Magazine (remember that?) and has been helming the features section for the past six years. In an essay in RedBook, Ms. Conklin wrote that she and her husband, the British novelist Christopher Yates, "had a book instead of a baby"—Mr. Yates's first novel, Black Chalk, was published in the US in 2012.
Mitra Kalita, managing editor for editorial strategy at the Los Angeles Times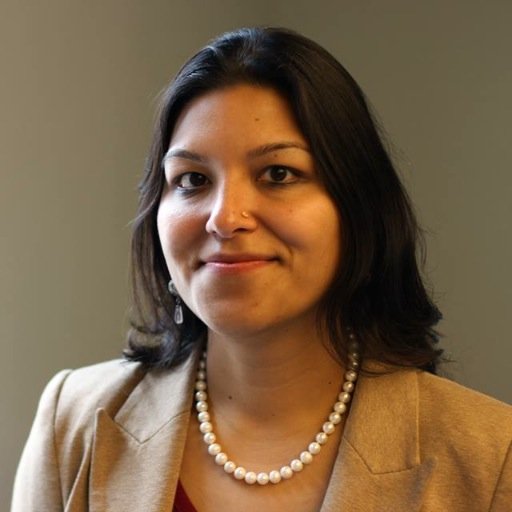 Last year, S. Mitra Kalita left Quartz, where she was the executive editor at large and "ideas editor," to head west to the Los Angeles Times, in what Quartz editor in chief Kevin Delaney said was yet "another sign that Queens is Over." Ms. Kalita, who has made the newspaper rounds and launched the "Greater New York" section over at The Wall Street Journal, has been very active in journalism organizations, including the South Asian Journalists Association, where she was a president. At the LA Times, Ms. Mitra was tasked with the job of "remaking the newsroom." Among her diversity measures: hiring a reporter to focus on "Black Twitter" and other minority communities online. Sure, L.A. might be sunny. But the right publication could try to lure Ms. Kalita back.
Nona Willis Aronowitz, features editor, Fusion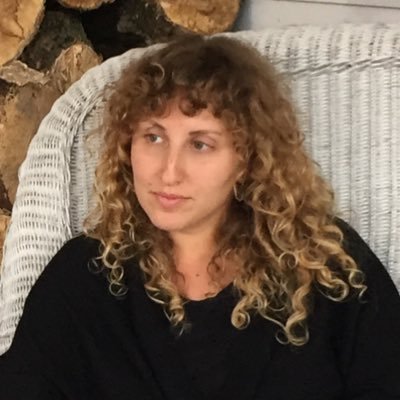 Nona Willis Aronowitz has been Fusion features editor since last fall, when she left Talking Points Memo where she launched their features section. Ms. Aronowitz's smart, reported stories and insightful essays have appeared basically everywhere. In 2014, she edited an anthology of writing by her late mother, the legendary feminist, essayist and rock critic Ellen Willis, which won the National Book Critics Circle Award. 
Alex Balk, Co-Founder and co-Owner of The Awl Network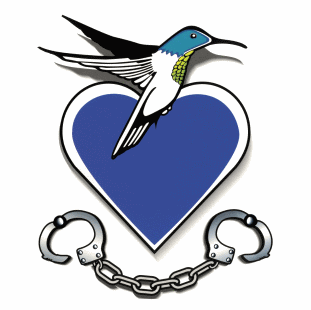 In 2009, Gawker alums Alex Balk and Choire Sicha founded The Awl, the self-consciously smart and quirky blog network that has managed to survive despite the vagaries of the Internet. In 2014, Messrs Balk and Sicha handed over editorial responsibilities to a pair of younger dudes. Earlier this year, the blog network, which includes The Hairpin, Splitsider and The Billfold went through another sea change when Mr. Sicha left to run Snapchat partnerships at Vox (whatever that means!) and co-editors John Herrman and Matt Buchanan were replaced by The New Yorker's Silvia Killingsworth. The turnover has meant that Mr. Balk has been writing more regularly, reminding us that he still does Internet nihilism better than anyone and that most blog posts don't need to be #longform. Mr. Balk's bio on The Awl lists him as "the remaining one," but for how long?
With additional reporting from John Bonazzo.