If you like LEGO art that's apolitical and not an image of Ai Weiwei's face, then this show might be for you.
The Pacific Science Center in Seattle just opened a new exhibition titled The Art of the Brick by Pacific Northwest native Nathan Sawaya, a world-famous LEGO artist whose unusual story has been featured everywhere from The Today Show to The Colbert Report.
After quitting his job as an attorney to work at LEGO, Mr. Sawaya quit after only six months to become a full-time LEGO artist. And the gamble payed off. He has since shown his work at museums in London, Melbourne, and now,  Seattle.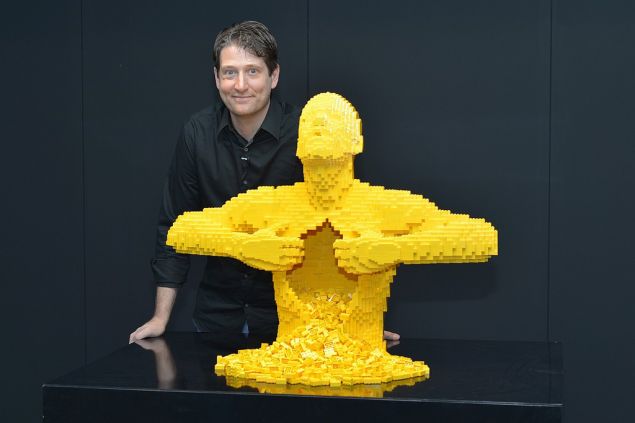 This show features LEGO versions of  famous masterpieces such as Munch's The Scream, Van Gogh's Starry Night and Da Vinci's Mona Lisa. But Mr. Sawaya's oeuvre isn't just limited to art made in the years A.D. Also on display is a replica of the famous Egyptian bust of Nefertiti, as well as a life-size version of an Easter Island figure.
Aside from his art historical works, there will also be imitations of other rarities on display, including a 20-foot-long T-Rex dinosaur skeleton made entirely of LEGOS.
The exhibit opened on May 28 and will be up through September 11, 2016.