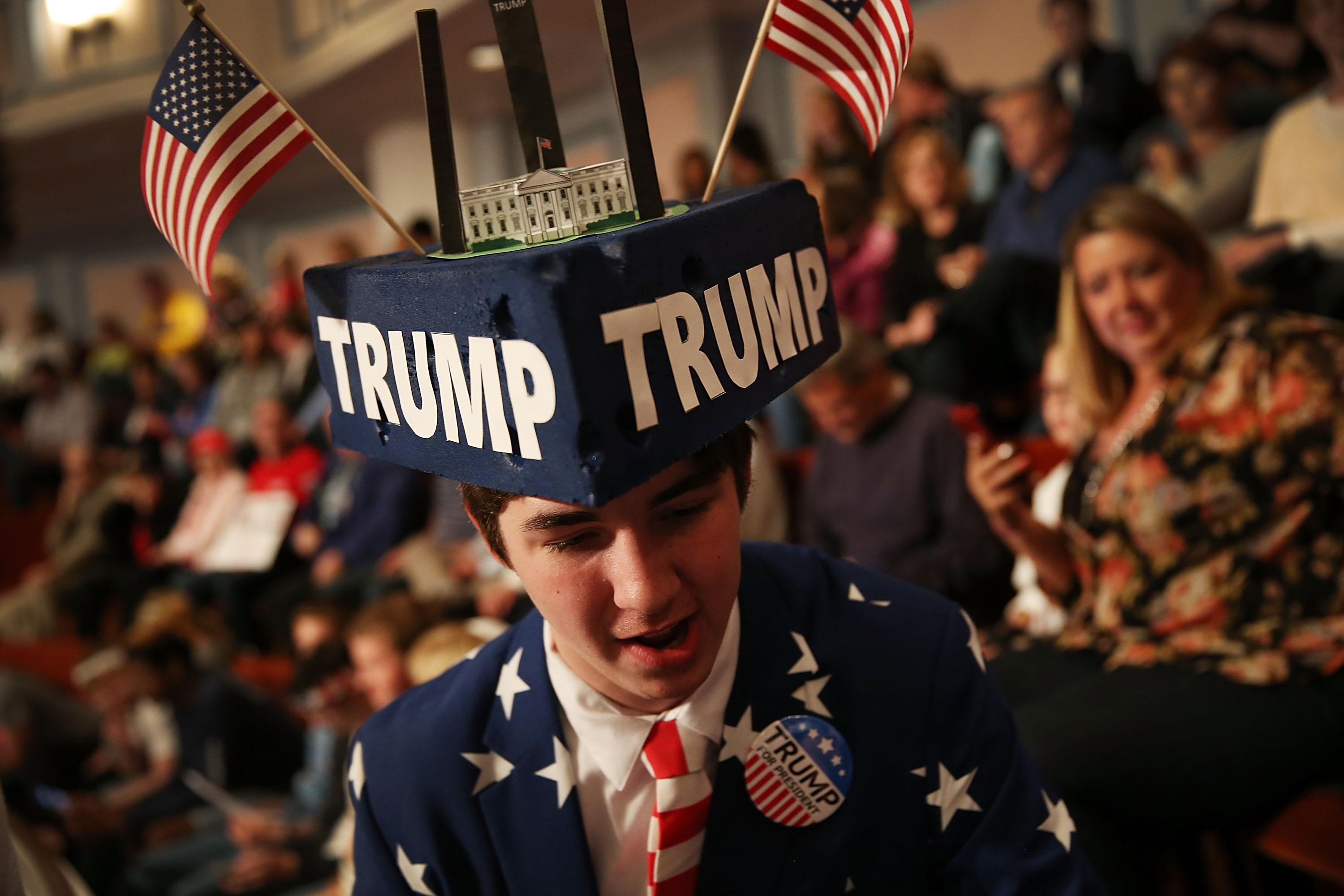 "GOP warms to Trump," reads the headline at The Hill. "Republican elites yield" declares Drudge Report, citing The Washington Post's headline, "GOP elites are now resigned to Trump as their nominee." This is the story throughout, and if momentum brings tycoon Donald Trump to victory in Indiana on Tuesday where he has a 6 percent lead, he could well have the Republican nomination.
But what will Trump world look like? Will it make a difference? Considerably. His speech on foreign policy this week implies a Trump victory in 2016 would bring a full paradigm shift to culture, economy and foreign policy in America. His use of the phrase "America first" conjures visions of isolationism to the foreign policy think tanks which have dominated both parties this last half century, and still advise presidential aspirants of both parties today. But if they were to look to the last writings of George Kennan, the father of post-war "containment" who got the ball rolling, they might find a major shift in foreign policy perspective.
"We are, if territory and population be looked at together, one of the great countries of the world—a monster country, one might say, along with such others as China, India, the recent Soviet Union, and Brazil. And there is a real question as to whether 'bigness' in a body politic is not an evil in itself, quite aside from the policies pursued in its name," Mr. Kennan wrote in his late work, Around the Cragged HIll: A Personal and Political Philosophy.
Given America's globalist adventures since President Millard Fillmore sent Admiral Perry's warships to Japan in 1853 to force Japan to open its ports to American trade, Mr. Trump's foreign policy speech might be seen as a form of "devolution"—a downsizing of the conquistador's globalist dream stated most clearly in 1831 on the masthead of William Lloyd Garrison's abolitionist paper The Liberator: "Our country is the world—our countrymen are mankind."
If a new conservative establishment begins to rise to Mr. Trump's vision we will begin to collectively experience the end of the lure of global conquest and the return of the classical definition of a nation which allows for each state to live within its own ancient traditions. Mr. Trump's phrase "false song" well describes the spiritual lure of globalism as it rose out of the 19th century. "Seest thou not God's purpose from the first?" asked poet Walt Whitman. The earth to be spanned, the oceans to be crossed, the distance brought near. It was our divine fate to not only make "Passage to  India," but to press on, to "sun and moon, and all you stars! Sirius and Jupiter! Passage to you!"
A century's hindsight might suggest that whether we send soldiers and black ships to do the job or priests and poets—and President Hillary Clinton will certainly be sending Bill and Bono—the object is the same: Dominion.
But is devolution "isolationist" if everyone is doing the same thing? Britain runs a stunning parallel which comes to focus in June when she will vote on Brexit, with a leader, London Mayor Boris Johnson, a striking doppelgänger to the presumed Republican nominee. Only today the second shoe drops: Will Britain even be allowed to leave? And across Europe, from France and Germany to Austria and Poland, elections ahead in 2017 and 2018 begin to suggest a repudiation of the American inspired EU globalist ethic.
In fact, these changes might have been seen coming by the National Intelligence Council in 2013 with their publication, Alternative Worlds. Reviewed by Parag Khanna in The New York Times, they see the rise of "para states" and "special economic zones" by 2030. And "the second great political trend of the age: devolution."
This is not the first we have heard of it. Discussion of devolution, states rights through Tenth Amendment advocacy and even regional secession had become as American as apple pie at the high water mark of the Tea Party rising. Gerald Celente, author of Trends 2000 and Trend Tracking, wrote in Trends Research Institute's newsletter in 2009 that the tax revolts, tax rallies, tea parties and healthcare reform protests have already begun a "Second American Revolution."
"Though in its early stages, the 'Second American Revolution' is under way. Yet what we forecast will become the most profound political trend of the century—the trend that will change the world—is still invisible to the same experts, authorities and pundits who didn't see the financial crisis coming until the bottom fell out of the economy."
"Not since the Civil War has anything like this happened," he writes. "But the protests are either being intentionally downplayed or ignorantly misinterpreted. The first shot was fired on April 15, 2009. Over 700 anti-tax rallies and 'Tea Parties' erupted nationwide. Rather than acknowledge their significance, the general media either ignored or ridiculed both protests and protesters."
Maybe we are not in the early first stages anymore.
Disclosure: Donald Trump is the father-in-law of Jared Kushner, the publisher of Observer Media.