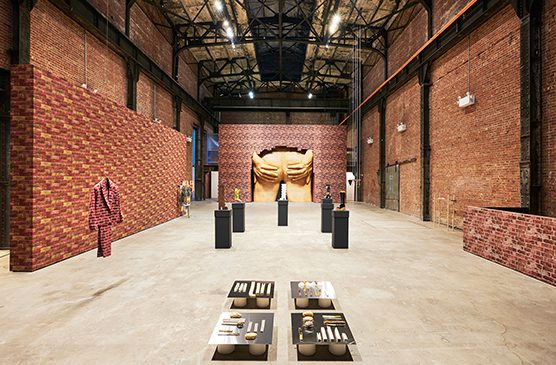 Britain's most prestigious art award announces shortlisted nominees. The Tate Britain announced the top four artists in the running to win the Turner Prize. They are: Michael Dean, Anthea Hamilton, Helen Marten and Josephine Pryde. Ms. Hamilton is well known across the pond for her enormous sculpture of a butt, which was shown at New York's SculptureCenter in 2015.
Statistically, presidential election years are the best time to get a good deal on art. Crunching the numbers from past election years, The New York Post found that when candidates are gunning for votes art prices tend to be lower. The only exception was in 2004, when George W. Bush was re-elected.
UCLA art school plans $31 million expansion. It's not just museums that are thinking big these days. UCLA's prestigious School of Arts & Architecture will build a 75,000-square-foot space for artist studios in Culver City.
Test your art knowledge with the average billionaire collector. The New York Times has a playful quiz to see if you've been keeping up with this week's rollercoaster spring auctions in New York. Do you know what the 1 percent bought with their money?
Brooklyn gets much-need affordable artist studios. Nonprofit Spaceworks NYC has just opened 27 studios in the Gowanus neighborhood priced at an $800 max for artists. Entry is by lottery, so get 'em while they're hot.