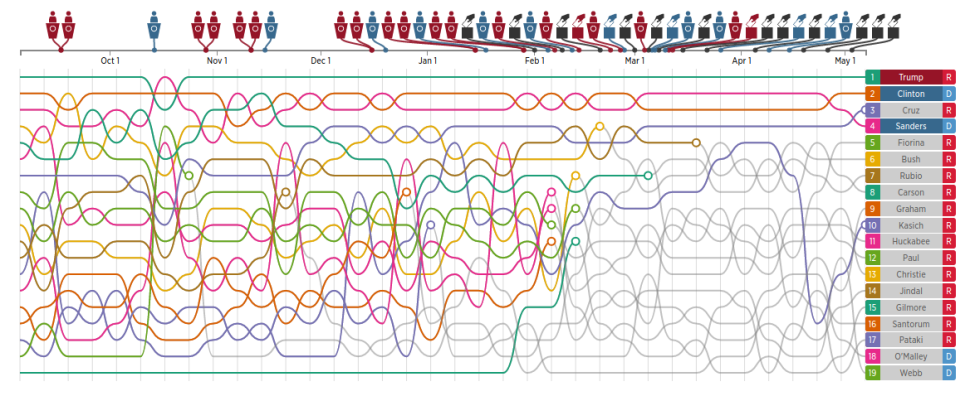 This election year has been continually baffling. Now, Twitter has a new way to make sense of the last nine months.
Twitter's #Election2016 infographic tells the story of the presidential race from the micro-blogging perspective. It shows both how much people have been talking about each presidential candidate and how much engagement those tweets have generated. The tool connects real world events with social media by layering on useful information, such as primaries, debates and when candidates dropped out.
"Twitter is the live pulse of the 2016 presidential election, and we've been crunching the numbers to show how the race has unfolded so far," Miguel Rios wrote on the Twitter blog.
There are lots of ways to play with the infographic, such as limiting reactions to one state and showing the proportion of the total conversation rather than how candidates rank against each other.
So, by checking out the proportional results in three perennial swing states, for example, conversation about Donald Trump still crushes Hillary Clinton in Pennsylvania, Ohio and Florida (so far):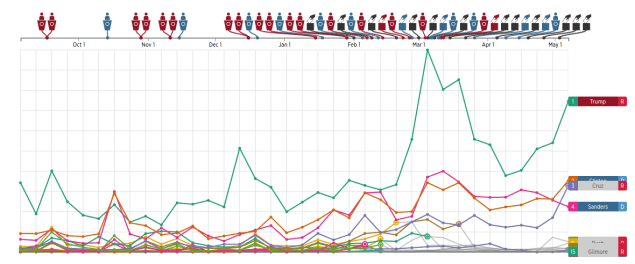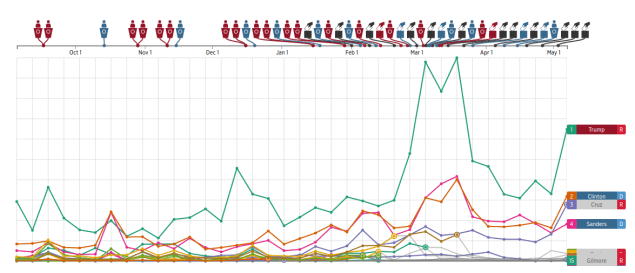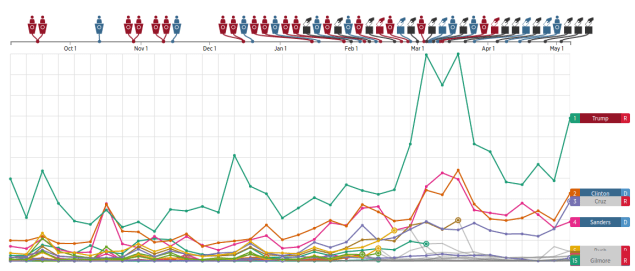 Don't get too excited one way or another, though. Researchers in 2011 found that Twitter was no better than chance at predicting elections.