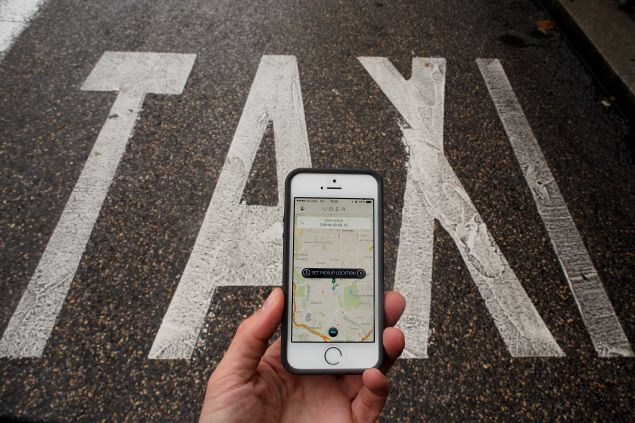 It seems like an Uber (UBER) driver is charged with a violent crime nearly every day. It's not a stretch—just three days ago, we reported on a driver who was arrested for strangling a college student in a dorm parking lot. Now here we are again.
A 52-year-old Uber driver from Gaithersburg, Maryland has been charged with two counts of first degree attempted murder for trying to shoot police officers with a homemade gun. The driver, Jonathan Hemming, is also facing 17 additional assault, drug and weapons charges. According to WJLA, he has "an extensive criminal record" that includes weapons possession, arson, armed robbery, burglary, vehicle theft and more, yet Mr. Hemming had no problem passing the Uber background check.
The incident occurred last week when Montgomery County officers surrounded Mr. Hemming's car to arrest him on a bench warrant for multiple drug charges. He allegedly resisted arrest and attempted, but failed, to fire at the heads of two detectives with one of the two weapons police say he had in the vehicle. After placing Mr. Hemming in handcuffs, officers also found a needle cap, a prescription vial, a syringe, rubber tie off straps, live shotgun shells, live handgun rounds, a pill bottle, a metal pill holder, a handcuff key, garden clippers and a pocket knife in his pants pockets. Although police say there were no Uber passengers in the car at the time, it was confirmed that was the vehicle he is assigned to drive for Uber.
When asked about Mr. Hemming at an unrelated Uber press conference, spokeswoman Meghan Joyce told ABC7, "I can say that we take this responsibility extraordinarily seriously."
Again, this raises questions about the legitimacy of Uber's background checks. Uber does not require its drivers to be fingerprinted, which officials say has led to the hiring of several people who have been convicted of violent crimes. San Francisco District Attorney George Gascón has said that a background check without fingerprints is "completely worthless." And last month, Uber agreed to pay $10 million to settle allegations by California prosecutors that it misled passengers about the quality of its driver background checks.