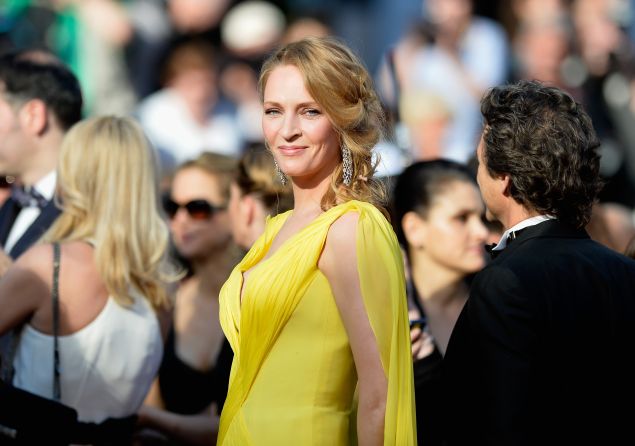 While some well-known names try and hide the location of their homes in the city, others take the opposite route, which seems to have worked out quite well for actress Uma Thurman.
When the 'Kill Bill' and 'Pulp Fiction' actress listed her Gramercy Park duplex in April, she spoke to the New York Times about her personal connection to 1 Lexington Avenue (of course, her willingness to talk might have had something to do with the fact that she'd already moved out) and now, less than two months after she listed the five-bedroom, 3.5-bath abode, it has already found a buyer.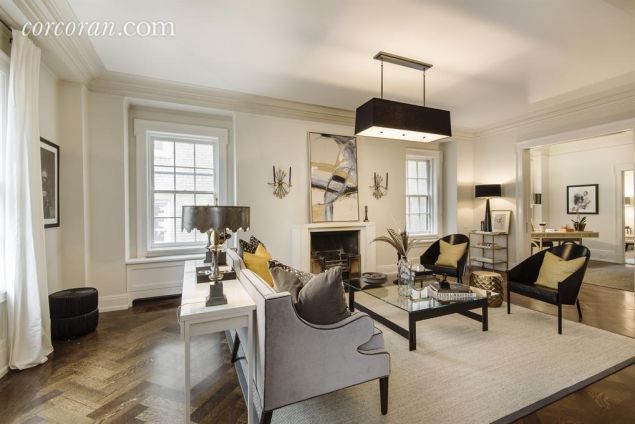 Ms. Thurman first purchased an apartment in the prewar co-op over fifteen years ago, when she was still married to her now ex-husband Ethan Hawke. They sold the home they lived in, but she was apparently quite fond of the building, as she decided to purchase another unit in the same there, which she spent five years renovating.
"There was a gravitational pull to it that's special even after I moved to a bigger space," Ms. Thurman told the Times.
The co-op has 10-foot ceilings, oak herringbone floors throughout, and double French doors that open from the formal dining room out to a terrace with views of Gramercy Park, according to the listing Ms. Thurman's brother, Mipam Thurman, is sharing with Corcoran brokers Robert Browne and Chris Kann. And speaking of Gramercy, the lucky buyer of Ms. Thurman's abode also gets an elusive key to the exclusive park.
Not that Ms. Thurman has pulled back on the exclusivity—a few years ago, she gained access to the highly selective River House, at 435 East 52nd Street, where she purchased a $10 million co-op in 2013.
We're sure there are some things, of course, that Ms. Thurman will miss about the lovely Gramercy apartment.
"It was a home for children — comfortable and spirited," Mr. Browne told the Times, and Ms. Thurman said of the park that, "There's no jungle gym there, but there's plenty of room to run around and play tag."
We can't say for certain, but it seems likely that playing tag is a definite no-no at River House.