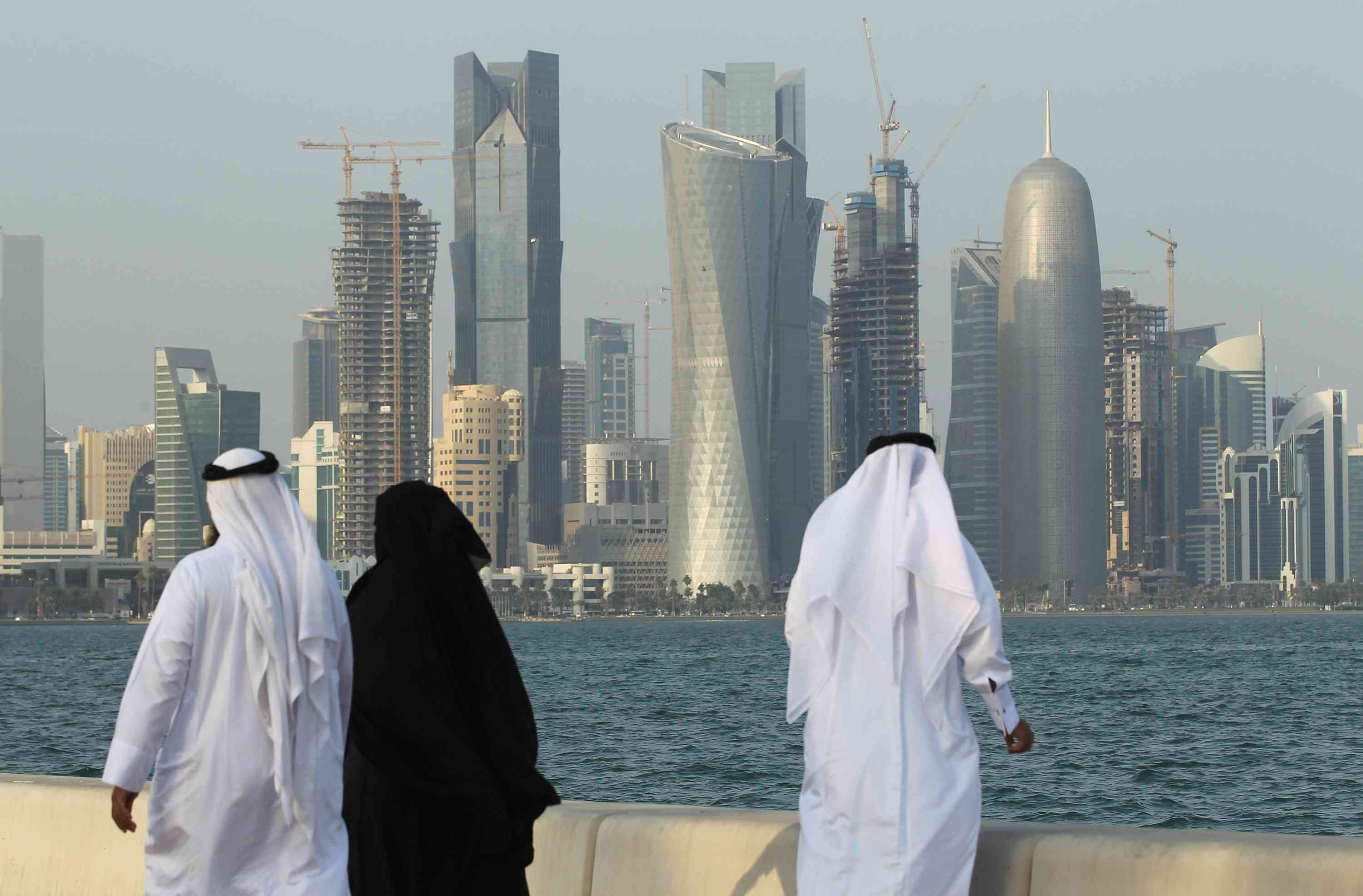 Qatar's successful bid for the 2022 World Cup has come under intense scrutiny for high costs and controversial use of migrant labor. According to Newsweek, the infrastructure—expected to cost around $200 billion—is being built by thousands of migrant workers under working conditions likened to slave labor. More than 62 workers will have died for each game played at the 2022 World Cup, The Guardian reports. FIFA has attempted to downplay the controversy surrounding workers' rights in Qatar, as the organization is still recovering from a corruption crisis in which roughly 40 individuals were indicted on charges by the United States Department of Justice.
The Qatar 2022 Supreme Committee, which won the 2022 World Cup bid against Bill Clinton's U.S.-led bid, donated between $250,000 and $500,000 to the Clinton Foundation, according to the Daily Beast. Despite heavy allegations that the government of Qatar bribed its way to winning the bid, there has been little if any attention given to the ties between FIFA—which has donated between $50,000 and $100,000 to the Clinton Foundation—Qatar and Hillary Clinton.
The relationship between Qatar and the Clintons began to evolve shortly after Mr. Clinton lost the World Cup bid for the United States in 2010. Curiously, after the government of Qatar donated between one and five million dollars to the Clinton Foundation, the United States arms exports authorized by Ms. Clinton's State Department increased by over 1,400 percent. E-mails from 2009 published by the State Department show the Qatari royal family lobbied for friendly ties with Ms. Clinton through Cherie Blair—former British Prime Minister Tony Blair's spouse—who has maintained a close friendship with the Clintons since the nineties. In short, it is safe to infer donations to the Clinton Foundation were made in exchange for political favors conducted off-the-record by Hillary Clinton.
In November 2015, Senator Bernie Sanders criticized Qatar for spending billions on World Cup stadiums while leaving the United States to foot the bill in the fight against ISIS.
"It has been reported that Qatar will spend $200 billion on the 2022 World Cup, including the construction of an enormous number of facilities to host that event—$200 billion on hosting a soccer event, yet very little to fight against ISIS," Mr. Sanders said in a speech at Georgetown University. "Worse still, it has been widely reported that the government has not been vigilant in stemming the flow of terrorist financing, and that Qatari individuals and organizations funnel money to some of the most extreme terrorist groups, including al Nusra and ISIS. All of this has got to change. Wealthy and powerful Muslim nations in the region can no longer sit on the sidelines and expect the United States to do their work for them."
Under Hillary Clinton's term as Secretary of State, the United States not only fought ISIS for Qatar, but provided the country with billions in arms exports around the same time Qatar provided the Clinton Foundation with significant donations. It is highly unlikely a country like Qatar—run by an oppressive monarchy which allows open fundraising for terrorist organizations—donated to the Clinton Foundation because they are philanthropically likeminded. Their mission, according to the Clinton foundation's website, is to "increase opportunity for women and girls, reduce childhood obesity, create economic opportunity and growth, and help communities address the effects of climate change." It is doubtful Qatar—whose economy relies on petroleum and natural gas, and whose government subjugates women—is concerned with the Clinton Foundation's efforts to increase opportunities for women and fight climate change.
Hillary Clinton cannot claim to be the champion of LGBT rights, worker's rights and women's rights while maintaining close ties to a country with zero regard for the rights of any such marginalized groups. Ms. Clinton's relationship with Qatar is indefensible, and the mainstream media and the Democratic establishment have done nothing to her accountable. Her relationship with Qatar and other corrupt foreign governments and corporations should disqualify Hillary Clinton's presidential candidacy.