When Victoria's Secret model Lindsay Ellingson put her West Chelsea condo on the market last year, the broker told the Observer that she, like so many others, was making the move to Brooklyn—it's "becoming very trendy these days," he told us in what may well have been the understatement of the year.
A few months, a price cut, and a broker swap later, Ms. Ellingson has sold her one-bedroom, two-bathroom duplex at 456 West 19th Street, which was last listed with Town Residential brokers Steven Gold and Emma Maitland for $2.28 million.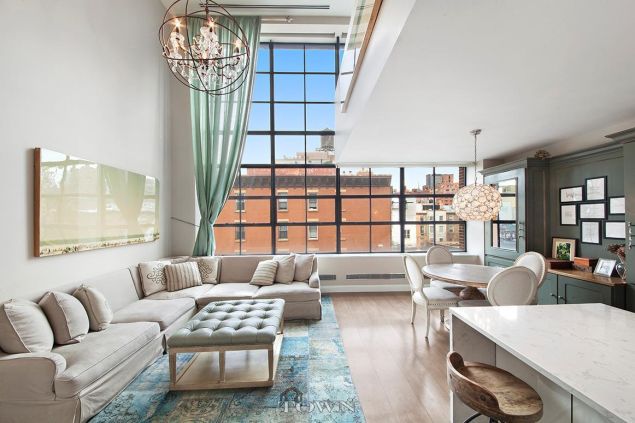 Ms. Ellingson, who has walked in eight Victoria's Secret runway shows (she's also the face of one of their perfume lines), resided in the 1,139-square-foot loft with her husband, Sean Clayton, and they embarked on quite the renovation before deciding that they wanted more space.
The condo was scooped by for $2.18 million by Andisheh and Hossain Awini—sure, it's a bit under the $2.38 million she was first asking for the place, but as Ms. Ellingson paid $1.68 million for the duplex in 2012, that's not too bad!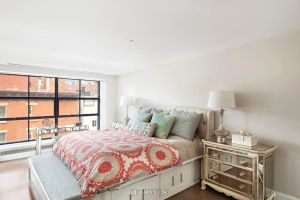 The California native made a number of updates, of course. "She upgraded the kitchen, she changed the floors, she added many built-ins, and she updated both bathroom vanities," Mr. Gold told the Observer. She also extended the kitchen's Caesar stone countertops for additional seating. A model who actually eats?! Well, she did post Instagram photos of herself in the kitchen of the condo (we spy the backsplash), casually cutting up some fruit and vegetables as she gazes lovingly at her dog.
"It really read as a bespoke home, rather than a sponsor unit," Mr. Gold opined. Per the listing, the condo also has ceilings over 18 feet, double-height windows, custom molding, and a steam shower in the master bath. The master suite is up a flight of stairs and opens to the living room below, and, of course, there's custom shelving in the closets. After all, this is a model's apartment we're talking about.
"The building is extremely special…those casement windows, and in particular this building's double-height ceilings are becoming increasingly rare, especially in this price point," Mr. Gold added.