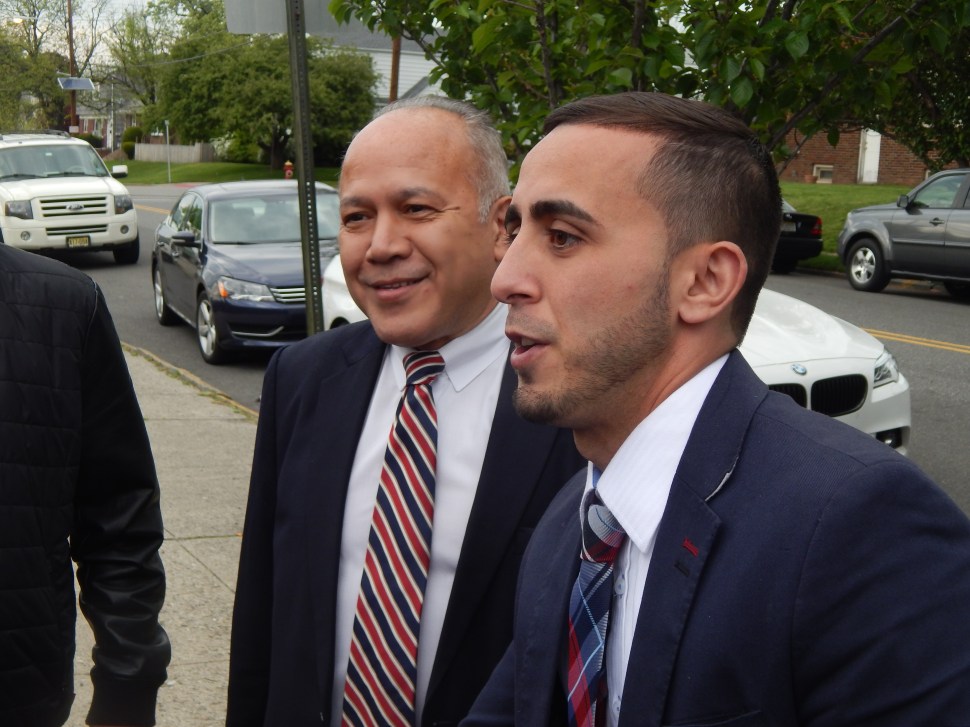 [youtube=https://www.youtube.com/watch?v=YcQOQhlYlhk&w=420&h=315]
PATERSON – Mayor Jose "Joey' Torres personally wrapped his arms around the candidacy of Al Abdel-Aziz as time ran out on Election Day in the 6th Ward.
"All he's been is an obstructionist," Torres told PolitickerNJ, a reference to his longtime foil, incumbent Councilman Andre Sayegh.
Accompanied by Abdel-aziz, the mayor worked hands of voters on the way in to School No. 25, a key Sayegh outpost. The councilman has traditionally relied on support from the areas around Schools 25 and 24, while Abdel-Aziz hopes to pull a plurality out of the neighborhood around the South Paterson Community Center.
If Abdel-Aziz can cut into School 25 turf in a close election, he and his allies believe they can win, while Sayegh looks to saw into his rival's base.
Torres was all in tonight as he labored to get Abdel-Aziz into office.
Confronted with a question about why the city had chosen Election Day to do roadwork around School 24, the mayor shrugged off the criticism.
"When I ran in 2014 the big issue was potholes," he said. "Andre fell into a pothole. So we're paving the streets. There's nothing calculated about it."