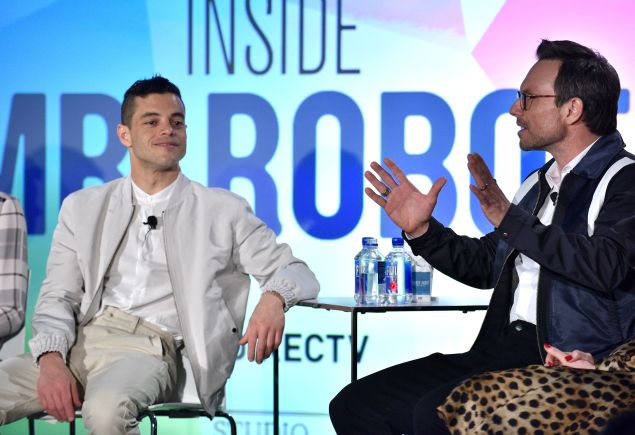 In this age of 'peak TV,' (as industry experts are calling it) it's completely unrealistic to think that anyone can watch and be engaged in every TV show. Completely in line with this, and absolutely apropos, comes the latest festival experience that celebrates not only TV but also pop culture in general.
The 2016 Vulture Festival offered events as diverse as a sing-a-long, a pop culture trivia game show, a table read, and a concert, along with various screenings, panel discussions and one-on-one conversations with actors and content creators.
But, unfortunately, one person could not possibly attend every event as they were spread out among multiple venues and with start times overlapping. This may seem like a bad thing, and it probably made for some hard choices for fans with diverse tastes, but overall it's a very good thing, showing that live entertainment, in all forms, is surging. And it's a safe bet that fans, even those who may have only been able to attend one event, were completely satisfied.
In the "Breaking Better Call Saul" panel, Bob Odenkirk, calling in from an unknown location, proved that his witty mind is always on call, with sharp, quippy answers to each and every question. His co-star on the series, Michael McKean, proved why he's been a successful working actor for decades as he explained about his often un-lovable character, Chuck, "You have to find a way to love the character you are playing even if people from the outside, see someone else," he said.
Uber-producer Shonda Rhimes, who has three series currently on the air, with another set to debut in the fall, revealed that she experienced near crippling doubt in her abilities when she first began in the business, but that she's learned to believe in herself and she that she now refers to herself as a titan.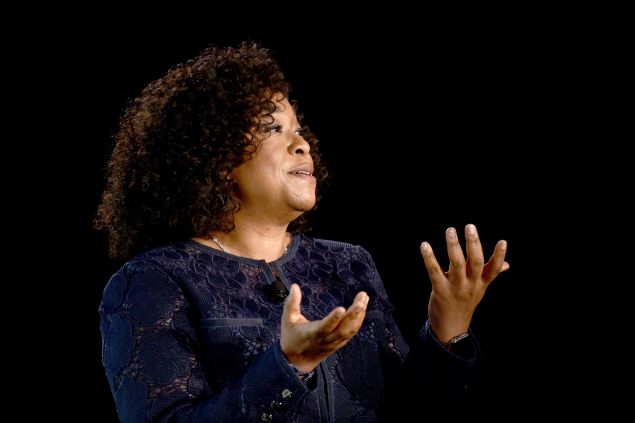 Rhimes also told the crowd that she can write anywhere, as long as she has her noise canceling, over the ear headphones.
Actor David Schwimmer, coming off his turn as Robert Kardashian in American Crime Story: The People vs. O. J. Simpson and as his new series Feed The Beast is about to premiere, talked about how seeing renowned actor Ian McKellen at a young age cemented his desire to be an actor.
The Pop Culture Trivia Game Show, with teams of actors from Younger and You're the Worst competing (and the term 'competing' is used loosely here as there was plenty of encouraged drinking going on during the event) was nothing short of hilarious fun. The addition of hosts Casey Wilson and Adam Palley only made the evening soar even more.
Speaking of Wilson and Palley, they were also part of a Happy Endings reunion panel. It says a lot about TV and fan loyalty when a show that was on for a mere three seasons and has been off the air for three years as well, garners a sold out crowd who expressly came to support a show that they want to see back on the air.
The creator of the series, David Caspe, said that he'd like to do more episodes, to which Executive Producer Jonathan Groff alluded that the team would be open to working with a streaming service to create them. As he said this he glared at the team from Hulu, who curiously sponsored the panel. (Make this happen Hulu!!!)
The creator and cast of the runaway Lifetime hit UnReal talked about the challenges of not only creating a 'fake' reality show within their show but also about how season two, which features a black bachelor, will delve into racial issues.
"It was scary," Sarah Gertrude Shapiro admitted as she talked about running the concept by her diverse team of writers. "I said, 'I think it's going to be really uncomfortable, I think it's super-dangerous, but I feel like it's worth doing. Then we talked about it and they were like, 'It does feel worth doing.'"
Talking about USA's smash hit Mr. Robot, the cast revealed that they often don't know where the narrative is headed is going but that they absolutely trust creator/writer/director Sam Esmail's vision for the series. "He's in charge of the master plan and he knows what he's doing for sure, so we just go along with what we know at a given time," said Carly Caikin (Darlene).
Portia Doubleday, who plays Angela, even admitted, "Sometimes I have to Wikipedia our own show to figure out [what's happening]."
Not everyone had a fun time at the Fest, Fozzie the Bear learned that his series The Muppets had been canceled in front of a room full of people as he and Kermit the Frog talked with New York Magazine editor Chris Bonanos. It was an emotional moment for all as Fozzie revealed that he'd just ordered a shipment of rubber chickens and now had a flock to support. (The loss of a job is sad for anyone, even a furry puppet bear.)
One of the most star-studded events was the table read of a season two script of the Hulu hit Difficult People. Series regulars Billy Eichner and Julie Klausner were joined on stage by Executive Producer Amy Poehler, Andrea Martin, Nathan Lane, and Megan Hilty.
The first season of the series featured guest turns by Fred Armisen, Amy Sedaris, and Kathie Lee Gifford and the cast and producers revealed that upcoming episodes will see the likes of Lin-Manuel Miranda, Tina Fey, Julianne Moore, Joel McHale, John Mulaney, Ken Burns, Debbie Harry, Method Man, Mark Consuelos, and several Real Housewives of New York.
In one of the more exclusive one-on-one interviews featured at vulture fest, TV critic Matt Zoller Seitz sat down with Sopranos creator David Chase and while much of the discussion was about that series and Chase's intentions behind many of the more intricate relationships, scenes and overall arc of the critically-acclaimed hit, one of the most poignant takeaways from the discussion was something a bit unexpected.
Zoller-Seitz posed incredibly insightful questions, but when Chase was unsure of an answer, he rightfully took a pause to craft his response. More than once that response was simply one word, but it wasn't clipped or without meaning.
Early in the discussion Chase extolled the virtues of using pauses and silence in storytelling and it seems that in this exchange, which felt extremely intimate even given the size of the crowd, he chose to practice the very method that he uses in his on-screen narrative. As such, his pauses and silence spoke volumes, more than any convolved rapid-fire speech on a matter could ever achieve.
Kudos must be given to the folks at Vulture for getting the notoriously exclusive Chase to come out in the first place; his presence was clearly appreciated by all who were lucky enough to spend time in his presence.
Just a suggestion, but when the next Vulture Fest appears, don't be like Mr. Chase and hesitate for a moment. Map out a way to attend at least one event, if not more. No matter the cost, it will be worth it.